Editor's note: This is the final installment in a three-part health series featured in our April, May and June 2017 issues. Each part has tackled a common health challenge faced by today's families, including sports injuries, technology's impact on kids' well-being, and mental health.
We hope the series will serve as a helpful resource for families facing complex health issues and striving toward wellness. Learn more at LowcountryParent.com/Health.
For many parents, the biggest fear in life is watching a child get sick and suffer without a way to take the pain away and make things better. While this might bring to mind heartbreaking terminal conditions, many families struggle quietly when they realize a child is suffering from a mental illness.
That was the case for one local mom, Hannah, when her son became violent and had to be institutionalized. We're using a pseudonym to protect her family's privacy.
"His first admission was when he was in kindergarten," Hannah said. "He would get this look in his eyes, and you'd know he wasn't on the same planet with you — he just wasn't there. That was the darkest time in my life. It took six people to hold him down to give him a shot. To know that that's going on with your son, it just kills you."
The local boy, who is now 13, was diagnosed as being on the Autism spectrum when he was 3. Things got worse for the family before they got better. Hannah, who was also going through a divorce, couldn't work a full-time job because her family needed her. As the medical bills piled up, she had to go on food stamps and nearly lost her home to foreclosure. There were times when Hannah said she even thought about committing suicide just to put an end to the suffering.
"It [mental illness] affects every single person in the family," she said. "[My younger son] would have to sleep with me at night. He has had a lot of anxiety and PTSD [post-traumatic stress disorder] from it." Her younger child was diagnosed with attention-deficit/hyperactivity disorder (ADHD) and takes medication for an anxiety disorder.
It took intensive therapy (up to 30 hours a week in her home), finding the right medications, and lots of patience and perseverance, but the situation eventually improved for the family. Though their treatments continue, both boys are doing well in school now. Hannah is able to work full-time and support the family financially as well as be there for them emotionally.
"It amazes me that I survived it," she said. "But I look at my family now, our home is very open and loving. I feel like I've taught them acceptance. They're accepting of other people. My house is a house of second chances — even my dogs are rescues and that's what I want to teach my kids to go out into the world with."
While the family in this example might be an extreme case, many children suffer from mental health issues. Unfortunately for the families that experience issues with mental health, it's not a topic that most people openly discuss or understand, but it's a lot more common than people think. According to the National Alliance of Mental Illness, 20 percent of children ages 13-28 live with a mental illness.
The most common diagnosis is ADHD, which affects 5 percent to 11 percent of kids ages 4-17 as of 2011, according to estimates by the Centers for Disease Control and The American Psychiatric Association. One in 68 children, and 1 in 42 boys, are on the autism spectrum — numbers that have increased in the last two decades.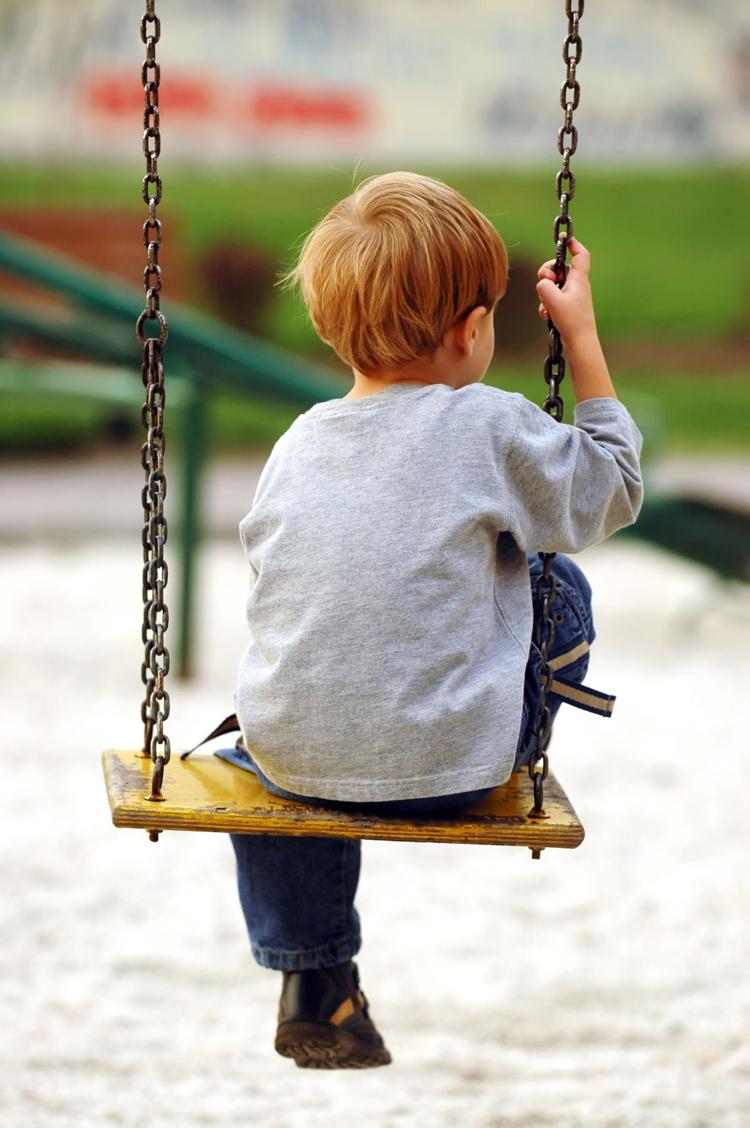 Warning signs
While pediatricians or teachers may recognize many mental health issues, parents should also be on the lookout for signs that their child might be struggling. In many cases, the sooner a problem is identified, the more likely a child is to get the help he or she needs. It's important to be aware that the symptoms aren't always obvious, especially with young children.
ADHD is characterized by a very short attention span, problems focusing, and hyperactivity. Some children also become hyper focused on a particular thing that interests them — such as video games, for example.
ADHD can have different symptoms for boys and girls, said Adrian Novit, a licensed clinical psychologist with the Life Guidance Center in West Ashley. Novit noted that she herself has ADHD and has struggled with it her whole life. "Boys are more explosive, hyper, more external, where girls tend to be more internal," she says. "Girls tend to have more daydreams or they'll clueless, forgetful and easily distracted."
A child's age can make a big difference in how they behave when they're dealing with mental health issues, too. It's fairly easy to determine if a teenager or an adult is feeling depressed or anxious. They can verbally communicate that they're feeling particularly sad or sluggish, or that they're having a difficult time handling the stress of an upcoming test or a social situation that's been pressing on them. Small children, however, often don't have the verbal skills to communicate their distress with an adult, so they might act out in other ways, or they might have physical symptoms, Novit said. "Little guys sometimes just don't have the words."
Trouble sleeping, bed wetting, night terrors or nightmares, changes in eating patterns, and aches and pains like stomach aches with no physical reason can all be signs that a child is suffering from an issue like anxiety. Clingy behavior or new fears (such as thunderstorms) in a school-aged child can also indicate something is going on.
We think of a child being upset about something happening directly to them — stress about an upcoming test, bullying or a broken friendship — but children also pick up on stress happening within the family, even if it isn't happening directly to them, Novit said. A neighbor moving away or the loss of a pet can be hard for a child to handle, as well.
Children suffering from depression sometimes act withdrawn, isolate themselves, pull away socially, stop enjoying favorite activities or have low energy.
Of course, it's important to remember that everyone has occasional mood shifts, and that can be very normal. It's a cause for concern if these behaviors are consistent over the course of three to four weeks, Novit said.
"We all are familiar with a feeling sad from time to time, but when that normal feeling of sadness turns into depression, it can be hard for children to cope," she said. "They might start putting themselves into potentially dangerous situations."
While it's very normal for a child to be impulsive and run out into the street to get a ball, if they frequently run into a busy street for no reason at all, it could be a warning sign of depression, Novit added. "That might be an underlying feeling of depression where they want to hurt themselves."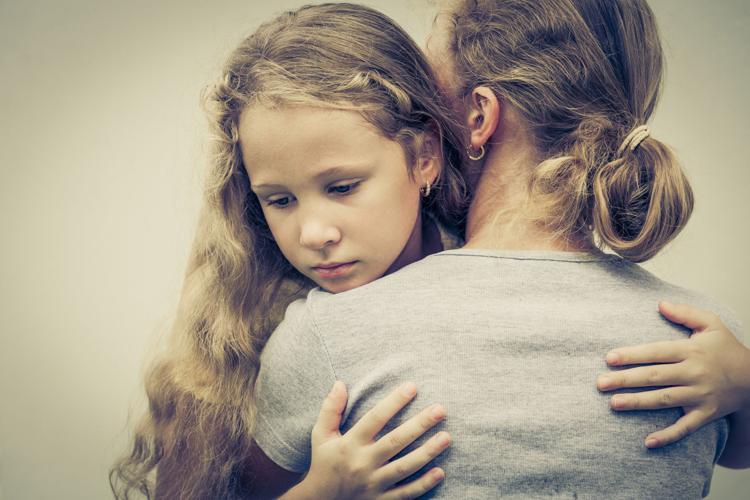 When to seek help
If a child displays feelings of wanting to hurt himself or herself, it should be an automatic red flag and a cause to seek help, said Dr. M. Frampton Gwynette, director of the general psychiatric clinic and an associate professor at the Medical University of South Carolina. Statistically, the most common way that children attempt to commit suicide is with pills, while the most common way children complete suicide is with firearms.
For that reason, if you know there's an adolescent in the house who is depressed, it's too risky to have a firearm in the house at all, Gwynette said. "Locked up isn't good enough."
Because of the social stigma around mental illness, many parents wait too late to seek professional help. However, getting help early can be key to helping children manage their feelings before it can become a bigger problem.
If you think your child might have a problem, psychologist Novit said a good first step is to talk to your child's pediatrician and rule out any physical problems. For example, she said many children are referred to her for "acting out" in school when they reach third grade, because that's when they're asked to read more in school and vision problems surface.
Some people are able to address behavior issues by adding more opportunities to exercise into their routines, or tweaking their diet by limiting sugar, artificial dyes, gluten or dairy. If these measures don't work, however, it might be time to make an appointment with a mental health counselor or a psychiatrist, who has the ability to prescribe drugs that might help alleviate the child's symptoms.
Early intervention is especially important for kids on the autism spectrum. It often takes three years from the time a parent sees a warning sign until a child is diagnosed as being on the autism spectrum, Gwynette said. That's three years that the child could have been getting helpful interventions.
If you notice your child has a speech delay, doesn't make regular eye contact, or seems socially detached, you should bring it up with your doctor. Additionally, if you notice any repetitive behaviors or if your child seems to be bothered by certain sounds or textures, he should be checked out right away.
"If you suspect autism, don't be silent," he said. "Speak up at the pediatrician. Speak up to your sister if you think your sister's child is at risk. There's no risk in having an evaluation, but there is a risk in waiting."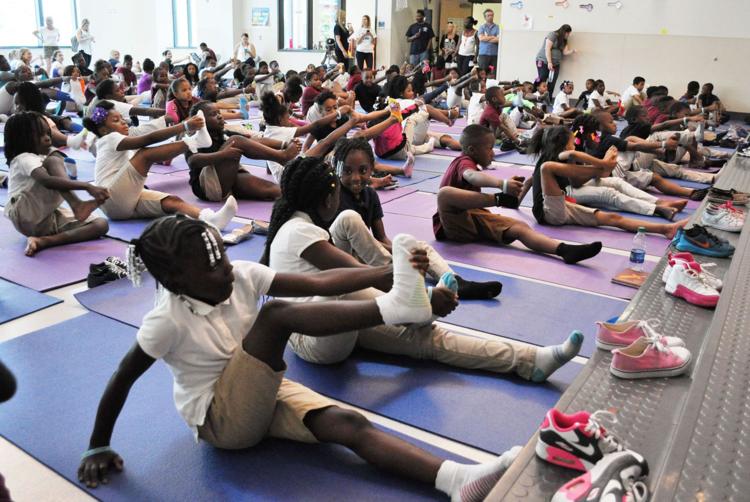 Coping strategies
While kids who are on the autism spectrum or dealing with more serious disorders need early intervention from a professional, there are many more children who could greatly benefit from simply learning how to manage stress to cope with their feelings of anxiety or depression. If your child isn't quite to the point that they need professional help from a counselor or psychiatrist, mindfulness, meditation, guided relaxation, deep breathing and stretching can be helpful tools.
"Mindfulness exercises like meditation and yoga are wonderful," Novit said. "I start every session with meditation."
Occupational therapist Leigh Crowder-Bierman offers a similar perspective. Sometimes kids with attention issues such as ADHD just need to move more to get their energy out so they can concentrate on their school work, said Crowder-Bierman, founder of Yoga Kidz, a nonprofit organization that offers yoga in area schools. Movement can also be a great outlet for stress and it's necessary for both children's physical and mental health, as well as their development. That's why pediatricians recommend every child get at least one full hour of active play daily.
In addition to making sure kids are getting enough exercise and taking a look at the foods they eat, Crowder-Bierman suggests giving kids plenty of unstructured downtime — something that is getting more and more rare even in the summer months.
"Everything is scheduled for them. They're told what to do all day long, then they get home and have to do homework going here and there," she said. "Their brains just don't know how to shut down."
"That's how the yoga can help," she continued. "Teaching what it feels like to actually slow down. For many of them, that's the only opportunity kids have to feel quiet on the inside."
Practicing mindfulness with them in times when they're not feeling stressed can also be helpful.
"Teaching the kids what it's like to feel breath into their belly is huge," she said. "If you've never taught a child to take a deep breath when they're not stressed, then they have no reference point, so teaching it in a non-stressful situation is quite helpful."
Parents need to remember to take care of themselves, too, noted Gwynette of MUSC. It's easy to get so consumed with taking care of a child with special needs that you forget about your own self-care. But that's the worst thing a caretaker can do, he said.
Sometimes that means that the parent should be seeking treatment for their own mental health issues or for substance abuse, if that's an issue. "Certainly, if there's aggression in the home, or domestic violence, if Mom and Dad are depressed, it has a huge ripple effect," he said.
Caregivers can seek help from organizations like the MUSC-affiliated Project Rex (ProjectRex.org), which Gynette founded and directs. The organization helps both children on the autism spectrum and their families by offering support groups for parents and children. Through these groups, parents can pick up information to help their children and connect with other families who are dealing with similar issues.
Sometimes just knowing that there are plenty of other families facing similar challenges makes it much easier to cope.
"I want to bring awareness to other families, because when you're in the middle of it, you feel like you're absolutely alone," Hannah said. "There is hope." LCP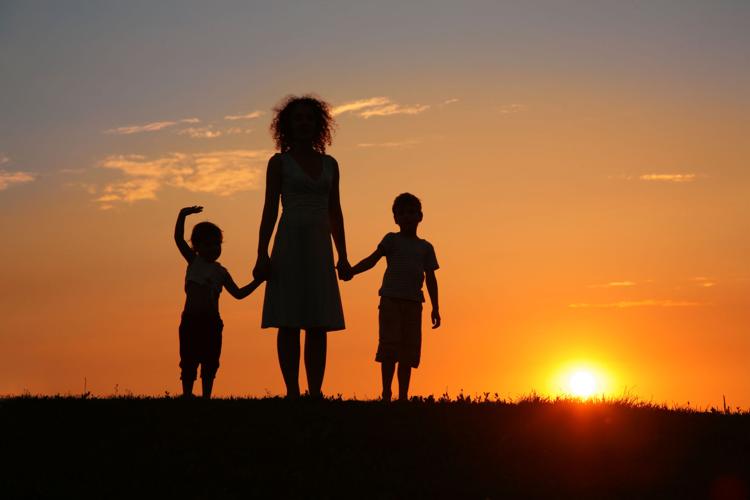 Tips to help kids cope with stress
● Make sure children get at least one hour of active play or exercise daily.
● Consider eliminating or reducing your child's intake of sugar, artificial dyes and/or processed foods. Note: It could take up to three months to notice a change in the child's behavior.
● Don't schedule every minute of every day with activities. Give your child unstructured time to play, relax or just be.
● Consider incorporating mindfulness exercises such as meditation, controlled breathing or yoga into your child's day to give them more coping mechanisms.
● Make an appointment with your child's pediatrician to rule out any physical problems. If that doesn't help, seek the help of a mental health counselor or a psychiatrist.
Mindfulness resources
Meditation apps for kids