ABOUT THE SERIES:
Our three part series focuses on how to raise a happy, healthy adult by diving deep into how to prepare a child for a career, teach emotional life skills and practical life tips for success.
Parenting can be overwhelming and we all want what's best for our little ones. This month we're exploring the essential life skills that our kids need to be successful, from budgeting and cooking to doing laundry and networking. You can find the series online Lowcountryparent.com/growingup.
As parents, one of our key responsibilities is to prepare our children to live independently. That means getting a job, paying their bills and keeping a budget as well as taking care of household tasks like laundry and cooking.
Children and teens don't magically develop these skills, so it's up to parents to teach, demonstrate, lead by example and then repeat and reiterate (probably many times). It's never too early to start discussing these life lessons. From writing thank you notes to folding laundry, budgeting and cooking a meal, make it your mission to begin teaching these practical skills to your children to ensure they have the keys to life success. 
Writing a thank-you note
For mom and business owner Ashley T. Caldwell, writing thank-you notes is about more than good manners. It's about teaching her children gratitude.
"Start simple and small, writing thank-you notes for the gifts they receive. This helps instill those grateful thoughts as they receive things throughout their lives," she says.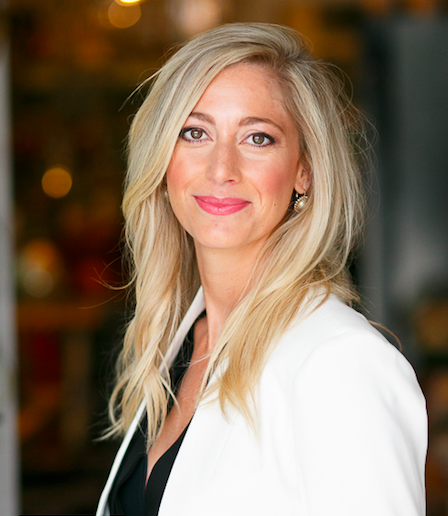 Caldwell began involving her daughter Harper, 3, in writing thank-you notes early on. She prints "thank you" graphics and cards she finds on Pinterest, writes a note in her daughter's voice and has her color the card. Throughout the process, they talk about the recipient and how blessed they are both with material possessions and the people in their lives.
It's working. "I will say she's a very grateful little girl," Caldwell says. "Even at age 2, she expressed gratitude for simple things often taken for granted like meals, new shoes and even taking her to her favorite park."  
Aly Murphy teaches Manners and Mindfulness classes to elementary school children around the Charleston area. With some of her older students, she explains the science behind civility and the benefits of gratitude.
She has students pass around a hard-boiled egg balanced on a spoon to illustrate her message that "the most important thing is that we treat others at least as good as an egg."
Murphy's offers these six steps to writing a thank-you note:
Greet the giver by name.
Say "thank you" for the gift or act of service.
Talk about the need/use of the item. If it was an act of service, talk about how important it was to you.
Get personal. Talk about how and what they mean to you personally.
Thank the person again and mention a time you hope to see them at a future date.
Sign the note with "love" or "sincerely" and sign your name.
Cook a basic meal
Kathy Trill teaches healthy cooking classes for children and young adults at Palmetto Kids Cooking in North Charleston. Even toddlers can get involved in grocery shopping and meal preparation. When you go grocery shopping, talk to your kids about eating real food and turn the produce section into a game, asking toddlers and preschoolers to find yellow, green, red and purple.
A 2-year-old can sit in his high chair and pull the leaves off herbs or tear up lettuce for a salad, she says. Preschoolers can use nylon child-safe knives to cut up bananas and strawberries.
In her classes and summer camps, Trill focuses on nutrition and healthy eating. And in her "Mommy and Me" cooking class, Trill gives parents an extra boost of culinary confidence. She says many parents avoid cooking because they lack confidence in their skills, therefore they aren't teaching their children about nutrition and how to prepare healthy meals.
"You'd be surprised how many adults don't know how to cook, and they are having children," Trill says. "Everything comes out of the microwave and they do fast food all the time."
Involving children in the process is a great way to get them excited about eating and trying new foods. They have a chance to see a meal from the beginning and understand how the ingredients turn into a meal – and that can help even the pickiest of eaters sample something new, Trill says.
"You have to be creative and in order to be creative, you have to be in the kitchen," she says. "If you get them to participate, you have more of a chance of getting them to eat that food."
Learn how to budget
One of the best ways parents can teach their children financial independence, budgeting and responsibility is with an allowance. Lauren Bailey, manager at the Summerville branch of South State Bank, recommends 50 cents to $1 for each year of a child's age. Parents may choose to give a bonus for extra chores or as a reward for handling their money well.
Bailey recommends having a conversation about how the money will be spent – maybe a certain amount goes to savings, church or charity. Then, let them set some financial goals. If they want to save for a certain toy, tape a photo of it in their room as an incentive. And give them some leeway on their spending.
Bailey says her son wants to spend his money on virtual items like games. She might not agree with his spending choices, but she gives him that financial freedom.
Create a savings account for the child (many banks offer this for free for children under 18). When your teen gets that first job, open a checking account with a debit card to encourage those money management skills, Bailey says.
Most important, Bailey says, is teaching children to keep track of their expenses. Her 9-year-old son has a notebook where he tracks his spending and any financial goals.
Many adults don't even keep a ledger of their finances, which leads to an overdrawn checking account and insufficient funds fees.
"I can't reiterate enough the importance of keeping ledgers," Bailey says. "It's a financial snapshot of where you are at that moment. You might have a running balance in your head, but it's important to write (expenses) down. You can open that register and know exactly where you are."
Write a resume and cover letter
Ellen Steverson – a nationally certified resume writer – says building a resume begins when children are given their first chores.
"The truth of the matter is that every chore we make our child do is about learning a skill," she says. "We review and discuss the quality, efficiency and doing it safely – these are the three things employers are going to want."
If your child makes her bed and it looks terrible, you talk about it and apply it to a real-world situation. If you went into a hotel, would you want to see a bed that looks like that?
Most people start thinking about a resume when they turn 15 or 16, but Steverson says children can begin generating work experience long before that. Dog walking, babysitting, setting up a lemonade stand or selling Girl Scout cookies are all valuable work experience.
When it comes to putting that experience on paper, Steverson recommends the following format:
Name, phone, email and address (town and zip code can be sufficient for teens).
Education: Include some relevant classes they've taken. For example, if the teen is applying for a job as a cashier, highlight some math courses.
Experience: Include any past work experience (even if it was unpaid) as well as chores or volunteer projects.
Students' athletic experience is also beneficial for a resume as it demonstrates their ability to show up on time, follow directions and work with a team, Steverson says.
When it comes to the cover letter, Steverson says it should be all about how the teen or young adult can help the company. If it's a cashier position, point out that you're outgoing, good at math and dedicated to learning – all of which would benefit the employer.
How to network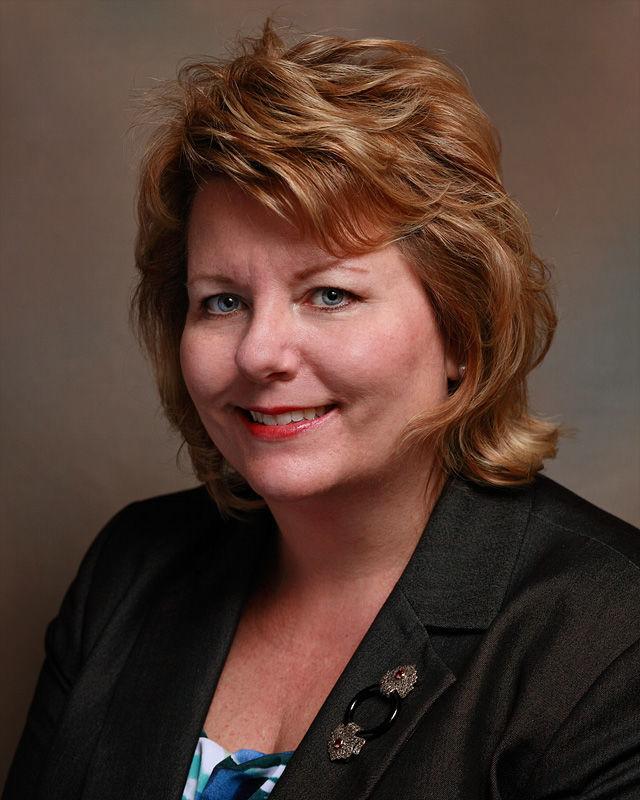 When her two children were young, Ellen Steverson of StartingBlock Career Services would purposely get to know the managers of the stores she frequented. Then she would make it a point to introduce her children to the managers, having them offer a firm handshake and professional greeting.
Teach your child how to shake hands: the web of your thumb should meet the web of the other person's thumb, Steverson says. Make sure the handshake is firm because a weak handshake shows a lack of confidence.
As her children grew older, she would send her son or daughter into the grocery store for milk and remind them to look for the manager and say "hello."
"I did all this deliberately," Steverson says. "When my daughter was 16, she had no trouble getting a job."
Steverson suggests parents think about where they might like to see their child get a job at age 16 – grocery store, retail shop or fast food restaurant. Then, get to know the manager or the owner so your children can see you networking and can model that behavior.
She also cautions parents against complaining about their children to other adults – especially anyone who might be in a position to offer them a job. "Please don't complain about them. People will remember that," she says.
Searching for a job
Teaching your children and teens how to network – greet people, shake hands and carry on a conversation – is the best way to give them an advantage as they begin searching for their first "real" job.
Ellen Steverson of StartingBlock Career Services recommends talking to your children about various jobs and career options. If you're going to the park, take a minute to discuss the kinds of jobs at the park. When you're shopping, talk about the jobs available at a particular business or store.
And use all that time in the car shuttling them to and from school and activities to talk about future careers, interpersonal skills, communication and how all of those translate into the workforce, Steverson says.
"Think of the car as your training center," she says.
Foster the values of initiative, reliance and confidence – traits employers greatly value, Steverson says. Conduct a practice interview so your teen learns how to articulate her skills and her unique contributions to a job.
"I started this when my kids were 5. You need to start educating your kids early on," she says. "Now my daughter is a doctor and my son will be a CFO someday. It's how they become career-minded."
How to do laundry
If your child can build an entire Minecraft world, she can definitely push a couple buttons on the washing machine. The never-ending piles of laundry are exhausting, so why not involve your children in the process? It's an important life skill and a great chore for them to take on – even as young as 8 or 9 years old.
A good first step is having children put their clothes away in the closet and drawers. Show them how to put shirts, skirts or dresses on hangers and how to fold their clothes and put them in the proper drawers.
Once they've mastered that chore, let them wash, dry and put away their own clothes. Put a laundry basket in their room and decide on what day of the week they'll do their own laundry (probably Saturday or Sunday).
Walk them through the process of separating lights and darks if needed and instruct them on how to use the washing machine – how much detergent to use and which setting. Then, show them how to use the dryer – empty the lint filter, add a dryer sheet if needed and which setting to use.
You may need to walk them through that process two or three times until they get comfortable and remember the steps.
This is a great way to teach children independence and responsibility. And unless you plan on doing their laundry forever, it's a valuable skill.
Parents, you may have to loosen your laundry standards. Maybe the clothes aren't folded just right or shirts are crammed into a drawer. Maybe skirts are little wrinkled. Don't stress about it. Most kids don't own a lot of silk and cashmere, so a wrinkled T-shirt is simply part of the learning process. As they grow older, they'll become more concerned about their appearance and take a little extra care with their clothing.
Help your kids learn how to clean up after themselves
If you've been a parent for more than five minutes, you know children can create messes faster than anything. It's their special skill. It's frustrating for parents to feel as if they are in a never-ending cycle of tidying up or constantly nagging at their children to clean up their messes.
Starting with toddlers, you can demonstrate how to clean up – a skill that will follow your children from preschool to college.
Start early showing even your littlest ones how to put their toys back where they found them. Show them the basket where the blocks go and the shelf for books and puzzles. As they grow older, have them carry their dinner dishes to the kitchen sink, put their dirty clothes in the laundry basket and put their shoes and jackets in the closet.
Turning cleanup time into a game is a lot easier for toddlers than for middle schoolers. So, as your children grow older, give them clear expectations and make sure you demonstrate and set expectations.
Parents say, "Clean your room," but your child may not be completely sure what that means. You may have to clean with them, demonstrating how to organize a bookshelf or clean out the closet. And give them small, manageable steps – clear off the desk, put away the toys piled in that corner, put all the stuffed animals in the basket – which is easier for children to process and seems less overwhelming.
Make sure your child has a clear understanding of where everything goes; consider labeling bins, boxes or shelves with words or pictures. Give them 10 minutes at the end of each day to put away toys, books or art supplies. It's a good way to keep their room from turning into a stressful mess.
Lastly, lead by example. This helps children see they are part of a family team and that everyone is doing his or her part to keep the house tidy and clean. LCP