What you should know before you buy your holiday cards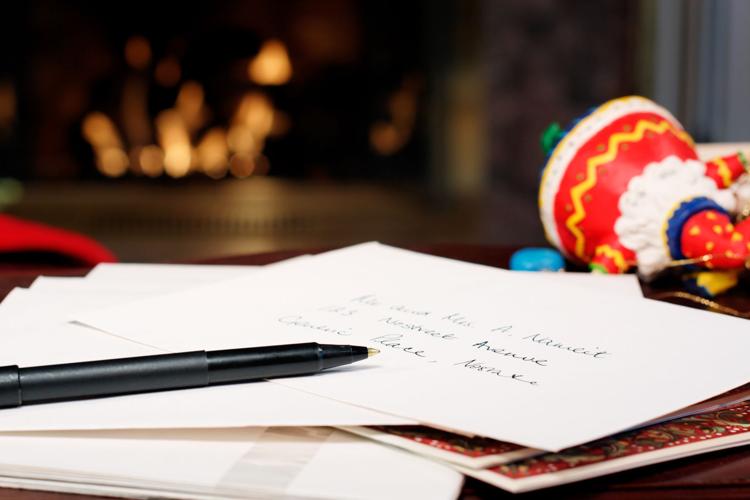 When it comes to the holiday season, Mount Pleasant mom Stacie Gregory and her family go all out, and their annual Christmas card is no exception.
Gregory usually does a photo card, sometimes it's a super tacky photo, anything from 1990s attire to over-the-top holiday outfits. The last couple of years, she's done a more traditional family photo on the front and pictures of her three kids with Santa Claus on the back.
Gregory mails out about 300 cards between friends and family and her business as a Disney Destinations vacation planner. "It's a big undertaking," she says.
There's scheduling the family photo shoot, printing the photos, ordering the holiday stamps and return-address labels and then sitting down to hand address each card. It's a 4- to 6-hour process, she says.
Some might wonder: Wouldn't a "Merry Christmas" Facebook greeting be easier?
Gregory, like many people, isn't trading the long-time tradition of sending Christmas cards for email or social media posts. She loves this annual ritual, sending cards to everyone from the babysitter to a childhood neighbor.
"It's a great way to check in. Not everybody is on Facebook and not everybody sees your kids throughout the year," she says. "We have fun with it."
Maintaining connections
For so many years, an annual Christmas card was the main way family and friends stayed connected. They wrote notes with updates on new jobs, new babies, graduations or weddings. They included a snapshot of the family or the children's latest school photos.
With the rise of email and then social media that allows people to maintain daily connections, it might seem sitting down to write and address a Christmas card would be going the way of the cassette tape and the video rental store.
Not quite. According to the Greeting Card Association, people exchange 6.5 billion cards annually, spending more than $7 billion. Of those, 1.6 billion are Christmas cards.  
The cards themselves have evolved over the years with people ordering cards online and designing a personal card or one with a family photo. The industry may be changing, but it's certainly not dying, says Jaclyn Voran, public relations and social media strategic leader for Hallmark Cards Inc.
She says greeting card usage is largely driven more by life stage than by age. People grow into new seasons of marriage and having children, and they find themselves sending more cards to announce or celebrate these milestones.
Linn Lesesne has had plenty of news to share with friends around the country. Over the last few years, she's announced four weddings and now a grandbaby. "It's a fun way to share your family story," she says.
Lesense, who is the vice president of sales and public relations for Charming Inns, Circa 1886 and Kitchen 208, sends about a hundred cards. She started the tradition about 25 years ago when she started having children. She grew up in Charleston but left for a period of time and lived all around the country. She has friends scattered about — Boston, Atlanta, Dallas and New Jersey — and a primary way she maintains those relationships is through that annual Christmas card.
"It keeps you in touch and that friendship never really goes away," she says.
Lesesne starts the process in late October or early November, figuring out which photos to include and getting the cards printed at Costco. She writes up a paragraph of highlights from the year and glues it to the back of the card. Then she stuffs the cards, writes the addresses by hand and adds a holiday stamp. It's hours of work, but completely worth it.
"I'm getting less than I used to," Lesesne says, "but I don't care. I'm going to keep sending mine out."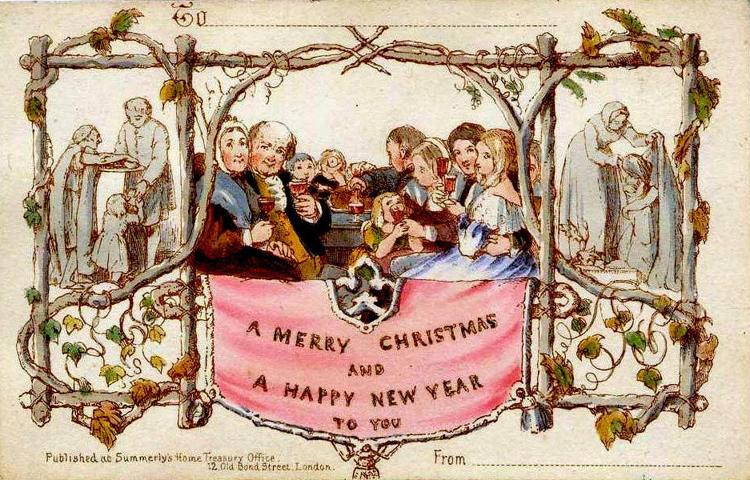 History of Christmas cards
We might think today's process for sending cards is time consuming, but consider that the very first Christmas cards were completely handmade. In early 19th-century England, the cards were elaborately ordained with lace and expensive fabrics. One card cost $5 to $50, or about $200 today, adjusted for inflation.
The cards were a gift and reserved largely for the elite, especially royalty under Queen Victoria, explains Samantha Bradbeer, a historian with Hallmark Cards.
Advanced printing technologies, higher rates of literacy and more discretionary income led to the rise of the modern greeting card. The Penny Postage Act, a British law passed in 1840, allowed anyone in England to send something in the mail for just one penny. This law, in particular, fostered the exchange of Christmas cards, according to Hallmark.
The very first printed Christmas card was created in London in 1843. Of the 1,000 copies printed, only 12 are known to exist today. Hallmark Archives has two of those copies, Bradbeer says.
Hallmark, a name synonymous with greeting cards, was founded in 1910 by J.C. Hall. The company began as a mail-order postcard business. Within a few short years, Hallmark was producing its own cards.
At that point, greeting cards served an important communication function as few people had access to a telephone, Bradbeer says. "Greeting cards served that vital function of sharing thoughts and sentiment," she adds. "It was a gift as well as form of communication."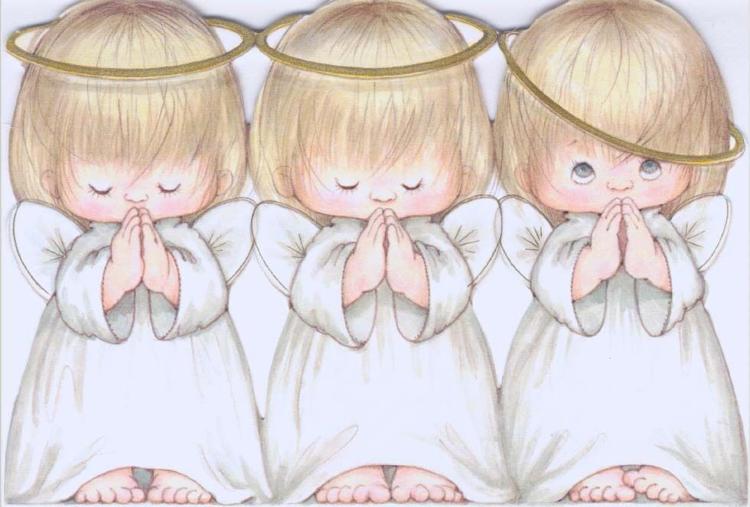 Finding other ways to connect
But not everyone sees the need to communicate with a holiday card. Mom-of-three and entrepreneur Abbie Unger says she stays in touch with friends throughout the year on social media. Sending cards during Christmas isn't a priority for her and she doesn't receive any cards either. She and her family live on Edisto Island now, but they've moved a lot, and she suspects many people don't even have her current address.
Plus, many of Unger's friendships were born online or are people she met at conferences and events, so she isn't particularly keen on handing out her home address.
Unger founded Flight Attendant Career Connection, which helps people land jobs as flight attendants. She's busy running her business and raising three children, so Christmas cards just don't make it onto her full to-do list. "I barely have time to do laundry," she says.
Unger would rather send a personal Facebook message instead of a perfunctory holiday greeting.
"I'm not saying I don't connect with people," she says. "I use that time I'd be writing cards to connect with people in a more meaningful way."