Growing up, Ben Powell was always fascinated by the natural world around him. The easiest things to find and observe, he learned, were insects. They were ever-present, small and yet so complex all at the same time.
Not everyone shares his enchantment with the creepy-crawlies that are as much a part of the Lowcountry's spring landscape as Spoleto and tourists trying to find their way along King Street. Among parents, some insects evoke genuine concern, most notably fire ants, mosquitoes and ticks, which can range from mild irritants to allergens to transmitters of disease.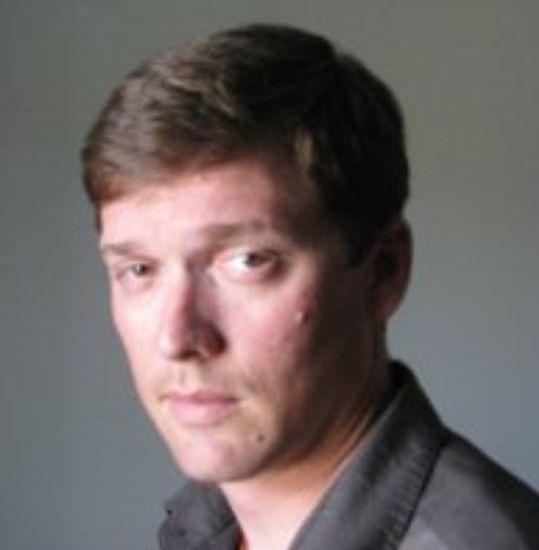 "We have lived with and evolved with biting insects and parasites for thousands of years," says Powell, now a natural resources agent and entomologist with the Clemson Extension System office in Georgetown. "And for the most part, biting or stinging insects do not result in some sort of life-threatening condition. But it does make sense to try and take some precautions, especially for young people who are more susceptible to diseases and reactions than adults are."
That doesn't mean just dousing your kid in bug spray. It's more along the lines of knowing what to avoid, and when, such as times of day when biting insects are most active, knee-high grasses where ticks tend to congregate, and small pools of water that can breed mosquitoes, and perhaps most importantly, knowing how your own child reacts if bitten or stung.
"People get very freaked out by ticks and mosquitoes and the possibility of getting bitten. But there's no way to sterilize your environment," says Brian Scholtens, a field biologist who teaches entomology at the College of Charleston. "And overuse of pesticides is probably worse than getting bitten occasionally. You find out over time with your children what they react to, particularly if they have a severe reaction to things, and then avoiding the bites or stings is really crucial."
The red menace
Fire ants are as ubiquitous in the Lowcountry as palmetto trees, and sooner or later everyone gets stung. And it's indeed a sting. While the fire ant uses its mandible to grab hold of its prey, what victims feel is the stinger. "It's essentially a wasp sting," Scholtens says. "Ants are wasps without wings."
And down here, they're everywhere, especially prevalent in open, cleared areas like front yards and athletic fields; even high school football games in the Palmetto State have been canceled after fire ants have overrun the field. Mounds on the surface are only small signs of the vast colony of tunnels underground, although fire ants often aren't a problem unless those mounds are disturbed.
"As long as you know the mound is there, you're usually OK. It's when you don't know it's there that you have a problem," says Scholtens, a father of two. "Everyone's heard of 2-year-olds stepping on a mound, and getting fire ants all over them, and then you're stripping them down in the yard to get the ants off them. Later on, education is important, that they know what a fire ant mound is and to stay away from them. But early on, it's about being cognizant as a parent, knowing where mounds are in your yard, and using a spot treatment rather than a broadcast pesticide."
Most people stung by fire ants have the typical reaction of an itchy pustule that forms at the sting site. But those allergic to fire ant stings can experience severe swelling, a sure sign to check with a physician.
The buzzing bother
In coastal South Carolina, spraying large areas in an attempt to control mosquito populations is a common tactic. But the mosquitoes that people should worry the most about often breed in their own yards: in pans under potted plants, in buckets left outside, in birdbaths, in children's toys or anything else that can accumulate standing water.
"The mosquitoes that breed in those type of habitats are the ones most likely to carry diseases," Powell says. "Mosquitoes that breed in the wild and in wetland areas don't carry near the number of diseases as container-breeding mosquitoes do. So reducing those sources of breeding habitat is very important."
Widespread mosquito control tends to primarily treat mosquitoes "that are just annoying," Scholtens says. Container-breeders are the primary carriers of diseases like West Nile virus, of which there were 15 reported human cases in South Carolina in 2018, according to provisional statistics from the state Department of Health and Environmental Control.
Most people infected with West Nile do not become ill; according to DHEC, just 1 in 5 people show symptoms like fever, and only 1 percent of those infected develop severe or life-threatening complications. "The vast majority of bites from these creatures is going to result in no transmission," Powell says. "Swollen and itchy does not mean there's been a disease transmission."
The knee-high nuisance
Spring in the Lowcountry is high season not just for tourism, but also for ticks. They crawl to the top of thick underbrush or knee-high grasses, hang their legs out and wait for something warm-blooded to brush by. Then they latch on, and often crawl around on their newfound host for an extended period of time before biting.
If bitten, use tweezers to grab the tick by the head before pulling it out; yanking away just the body could leave the head under the skin and lead to infection. Tick-borne diseases in South Carolina remain rare; the Centers for Disease Control and Prevention reports an incidence of between 3.5 and 10.3 cases per million people of Rocky Mountain Spotted Fever in the Palmetto State, and CDC noted 13 confirmed and eight probable Lyme disease cases here in 2017.
The classic symptom of Lyme disease is a red ring around the bite site, a sign to have a physician conduct a blood test. "If you catch it early, antibiotics usually take care of it, no problem," Scholtens says. "The danger from Lyme disease is missing the early infection and having it go many months or years down the road. That's when you get the problems with neurological issues."
If children will be playing in area where there's vegetation, Powell recommends an application of repellent on the cuff and waistline of the pants, which is usually enough to deter ticks. Scholtens advises wearing long pants, with the cuffs tucked into socks, so ticks can't come into contact with skin. And afterward check both your body and your clothes for signs of ticks. You don't want to inadvertently toss one into the laundry basket and then have it find the family dog.
"Don't make it so you're afraid to go outside. Most times, if you get a tick bite, it won't cause problems," Scholtens says. "I'm out all the time, I pick up ticks, I check myself extensively, I pull them off my body and kill them and I'm fine. You have to be consistent about it. You can't sterilize your environment. But if we're careful, we don't have to worry too much about it."
The details on DEET, and other prevention methods
When it comes to insect repellent, there's one best bet: DEET, a trademarked ingredient that's often effective against ticks, mosquitoes and other biting insects. While DEET is generally safe for use on skin, some people have experienced allergic reactions, and it's not advised for use on children younger than 2 months old.
Experts advise using repellent in certain spots, rather than dousing children from top to bottom. A little on the pant cuff and waistline can be enough to deter ticks, some on the shoes can guard against fire ants and a strategic application can help with mosquitoes.
"You don't need to spray them from head to toe," says Brian Scholtens, a field biologist who teaches entomology at the College of Charleston. "It's really about getting that smell in the air. That's what really discourages the mosquito. And I would encourage spraying on clothing, and not straight on skin."
What options exist for parents who'd rather not use a chemical? While repellents with natural ingredients exist, "my feeling is they're more feel-good than effective," Scholtens says. And even herbal remedies like citronella can have their drawbacks.
"Herbal remedies have very little science behind them," says Ben Powell, a natural resources agent and entomologist with the Clemson Extension System office in Georgetown. "Many people find they do or don't work as advertised. And these are compounds that plants produce to avoid being eaten. So even though they're natural, they still have some toxic components to them. So you have to be careful, especially if you're going to be applying them to the skin or inhaling them."
There are other tactics that don't include use of sprays. Avoid times when biting insects are most active, such as early morning and evening. Wear long-sleeved clothing. Like many people who work around insects in the field, Powell uses a device called a Thermacell, a heating unit that emits a vapor to create a protective barrier. There are models that hook onto belts, or for tabletop use.
And don't bother with those ultraviolent bug zappers, which usually electrocute only harmless insects. "People hear things getting fried," Scholtens says, "but they're almost never mosquitoes."