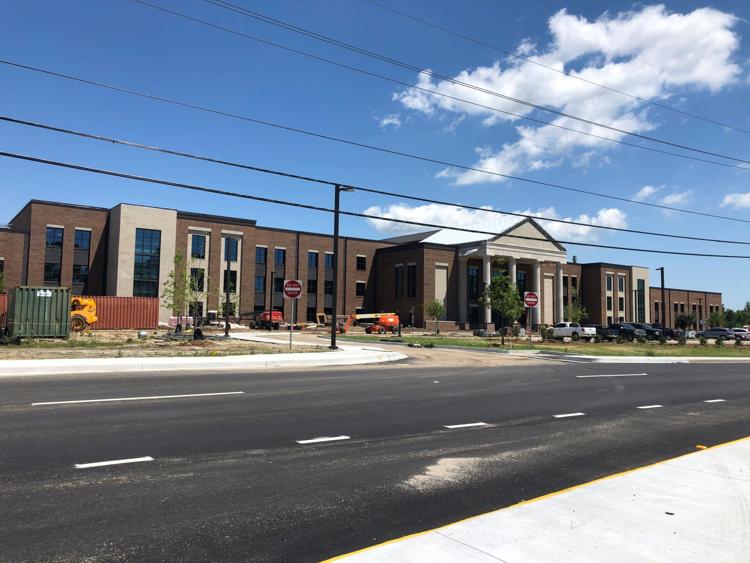 Entering a new school, for any child, but especially for high schoolers, can bring about feelings of uncertainty.
What will the teachers be like? Will I be with my friends? Will I like the new building? How many students will be there?
But for the rising 9th and 10th graders attending the new Lucy Garrett Beckham High School in Mount Pleasant, a 242,000-square-foot building off Mathis Ferry, they have every reason to feel assured.
The faculty and staff who will lead these students to being the first graduates of Lucy Beckham have already been hard at work learning about CREW, a program they will implement when the school opens in August 2020.
About 800 9th and 10th graders will open the school this fall due to rezoning, taking many current freshman at Wando over to the new school for their sophomore year.
The transition has been carefully considered by staff who are taking the best interest of their students seriously.
It was actually the late Lucy Beckham herself who first heard about the CREW program long before construction was underway for the new Mount Pleasant high school.
She was in the middle of visiting several high schools in the state to study layout of the buildings when she stumbled upon River Bluff High School in Lexington. But, in this case, it wasn't just the layout of the building that caught her eye.
River Bluff had instituted CREW in their school when it opened in 2013. Standing for "Creating Relationships Exploring Within," and as with a crew on a ship, students will not just be along for the ride. "They are responsible for where the journey leads," as described on the River Bluff website.
The concept does not just teach the student to grow as a learner, but as a person, too. About 16 students will meet every day as part of a credit-bearing course called CREW at Lucy Beckham. Their CREW leader will be a teacher whom they will remain assigned to for at least two years, along with the same classmates. Once 11th and 12th grades are added to Lucy Beckham, the students will have the choice to stay in the same CREW class or evolve into a different one. River Bluff reported that most students remain in their original CREW class throughout their high school term.
The purpose of CREW is to help the student develop life skills including confidence, responsibility, respect for each other, honesty, communication and personal drive. This will be a safe place for the students to make mistakes and explore, but also to be creative and to share their thoughts and ideas.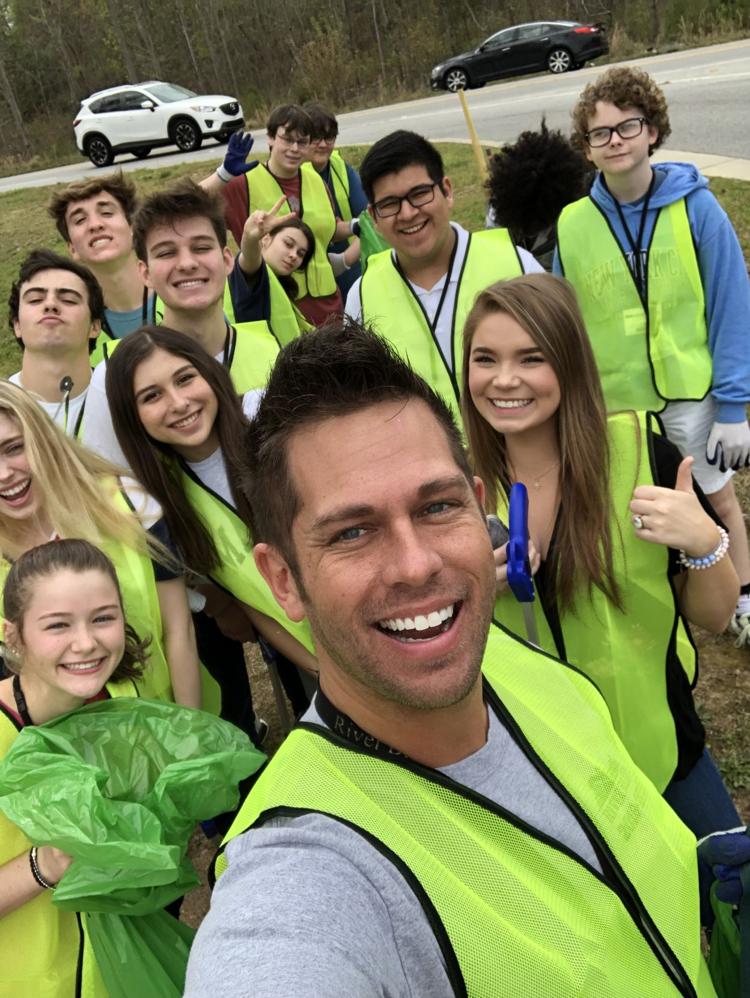 They'll make connections with not only their fellow CREW members, but also with their CREW leader who will hold them accountable. River Bluff has found much success with the bonds and relationships made through CREW spilling over into the students' overall academic success.
Anna Dassing will be principal of Lucy Beckham when it opens in the fall and Daniel Cieslikowski will be assistant principal.
They explained that they had been attending training conferences and meetings about CREW to prepare the other faculty this summer for the program.
"Each grade will have a case study of questions to focus on. It is 9th grade that students ask, 'who am I,' as they make their way into high school from middle school. In 10th grade the students ask 'where am I now,' as they start to settle into clubs and activities that suit their interests. And in 11th grade, that is the year they start looking at colleges, so the question is 'how do I get to where I want to go?' In 12th grade the students answer the question of how they can become active local and global citizens," Cieslikowski explained.
The perks that stand out in CREW are having that one teacher to connect with in a small teacher-to-student ratio of only about 16 students, having that close-knit classroom of students for development of relationships over time and as the students progress to 12th grade, there is an aspect of CREW where the older high school students will work with the freshman and sophomores.
Peter Locher will be the CREW curriculum leader for Lucy Beckham. He said that "establishing culture" has been an important aspect of CREW.
"Having this community atmosphere of CREW will make them accountable. That's a big deal. Their CREW leader will be watching how they progress and the students will be asked about how they are doing. When a student doesn't have that, it is easy to fall through the cracks," Locher said.
Dassing explained that along with monitoring their students' progress, the CREW leaders will also help the students with college websites, scholarships, realistic goals, how to resolve conflicts, difficult social situations and will act as the primary point of contact between the parents and the school.
Claire Gatlin, director of school counseling for Lucy Beckham, said that CREW will be proactive guidance because it will reach every student. "Sometimes guidance counselors are overwhelmed, but this is a way to provide guidance to every student. In my opinion, CREW equals guidance," Gatlin said.
And, Dassing pointed out, CREW will replace homeroom and teacher advisors. "Sometimes teachers are just overrun on advising students and they don't have time to meet with them in the off hours. Having CREW every day as a credit class will allow the teacher to be able to advise each student at any time during the class period," she said.
Students will also work on different projects throughout the year in their CREW classes. At River Bluff, one example of a project a CREW class worked on was called Recycled Runway, where the students created outfits out of recycled materials. Cieslikowski mentioned a CREW class he heard about that created little libraries throughout their community. Gatlin was impressed with a CREW class at River Bluff that collected and donated toys for underprivileged children at Christmas time.
And, Locher plans to try and get a podcast started with his upcoming CREW members. "I am actually researching now about the different techniques with podcasting," he said.
Dassing explained, "Coming back to school in the fall will feel different for every child, let alone children that are attending a new school. In CREW we plan to navigate how coming back to school after the pandemic has changed them. We want to hear about their feelings on virtual learning — the pros and cons. They will need to process through all that."
Cieslikowski said, "CREW will help us teach beyond academics. We'll be able to help these kids grow into adults."
Dassing concluded, "It's a way to anchor in a new environment. They'll be a part of a 'crew' right from the beginning, working towards the same goals."