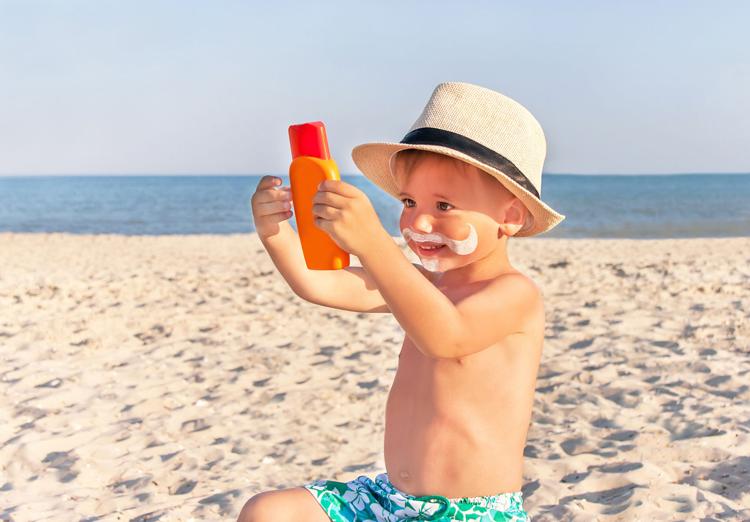 The Lowcountry is a special place to raise a family. From beaches, lakes and rivers to historic plantations and county and neighborhood parks, it's seemingly one expansive outdoor playground waiting to be explored.
But all this fun can come with its share of dangers—especially from the summer heat. It's important for parents to be aware of potential safety and health risks associated with weather conditions including sun exposure and extreme heat.
How hot is too hot?
According to the National Weather Service, a heat index at or above 90 degrees poses a significant health risk, which in the Lowcountry is nearly every day from Memorial Day through Labor Day.
The heat index, or "feels-like temperature," accounts for the combined effects of both temperature and humidity.
Extreme heat can lead to dehydration, heat exhaustion, heat cramps and heat stroke. Children and infants are especially vulnerable. A child's body heats up three to five times faster than an adult's does.
"When possible, limit your time outdoors to the morning and early evening, using caution to avoid the peak hours of the day," says Dr. Elizabeth Mack, a pediatric critical care physician at the Medical University of South Carolina (MUSC) who has witnessed the dangers of extended heat and sun exposure firsthand. "We often think of peak hours as between noon and 4 p.m., however in the Lowcountry this time period may begin earlier and extend later."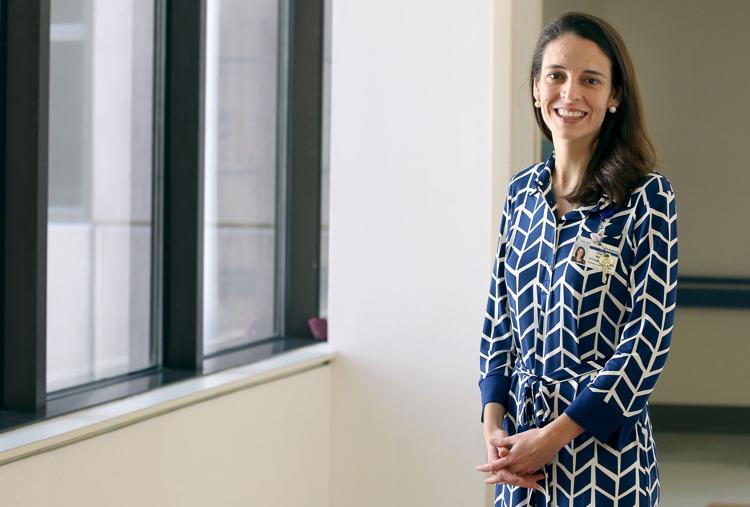 While you should use sun protection any time you are outdoors, UV rays are usually strongest during the summer months when the sun is directly overhead—typically between 10 a.m. and 3 p.m.
It is equally important to be aware of the temperature indoors, especially locations without air conditioning. The recommended indoor temperature is 68-76 degrees F with 20 to 60 percent humidity.
Under no circumstances should you leave a child in a locked car — there is no safe time or safe temperature. A car can heat up about 19 degrees in as little as 10 minutes and continue rising, allowing the temperature inside the car to quickly exceed the outside temperature. On the hottest days, the inside of a car can reach temperatures from 120 to 145 degrees.
"Leaving your child in the back of a car and overheating can happen to anyone, including well-meaning parents," says Dr. Mack. "Put something back there beside the car seat like your purse or cell phone to be your cue. You can easily reach back and grab it and then remember, oh my child is there, reminding you to get your child out of the backseat."
This simple action could save your child's life, especially when you're doing something out of your daily routine, such as taking your child to daycare on the way to work when your spouse typically does.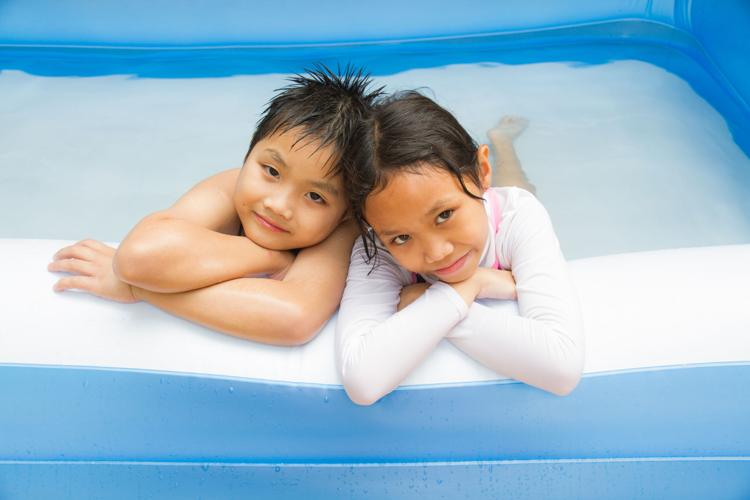 For youth athletes or kids participating in outdoor camps, be sure to ask your child's coach or childcare provider about their policies for protecting your child throughout the day.
"Two-a-day practices for youth sports are illegal in South Carolina," says Mack. But, if exercise or sports practice is more than an hour in the peak of the day, it's important to not only stop for regular water breaks, but an electrolyte solution is also likely needed."
How to dress your child for hot weather
Another step you can take to beat the heat and protect your child from heat- or sun-related illness is to dress your child appropriately for the weather. Kids have a lower capacity for sweating than adults. Parents should dress children in light-colored, lightweight clothing and limit to one layer of absorbent material that will maximize evaporation of sweat.
If you're planning to be outdoors, consider sun protective clothing with an ultraviolet protection factor (UPF) of 40 to 50. UPF refers to the degree of protection offered and indicates how effective the fabric is at blocking out harmful UV rays.
"One of the most common mistakes parents make is forgetting to reapply sunscreen every two hours or directly after swimming or sweating," says Dr. Emily Kmetz of Germain Dermatology. "Sun protective clothing is an excellent option since you don't have to worry about reapplication of sunscreen in the areas covered by the clothing."
Hats, particularly those with a wide brim or neck cover, and sunglasses also offer excellent sun protection. Since the American Academy of Pediatrics recommends avoiding use of sunscreen in children under 6 months of age, sun protective clothing and shade are the best forms of sun protection for infants.
While you may think draping a thin muslin blanket over a car seat or stroller can help protect from the sun, it can actually restrict airflow and trap heat not unlike being locked in a hot car. Instead, utilize the built-in sun canopy and considering a small battery-operated clip-on fan to help improve air circulation.
For anyone over the age of 6 months, Dr. Kmetz recommends sunscreen with at least SPF 15 for daily use. Broad-spectrum sunscreen which protects against both UVA and UVB rays with SPF 30 or higher is recommended if spending more time doing outdoor activities.
"Everyone benefits from the use of sunscreen, even children with darker skin types," she adds.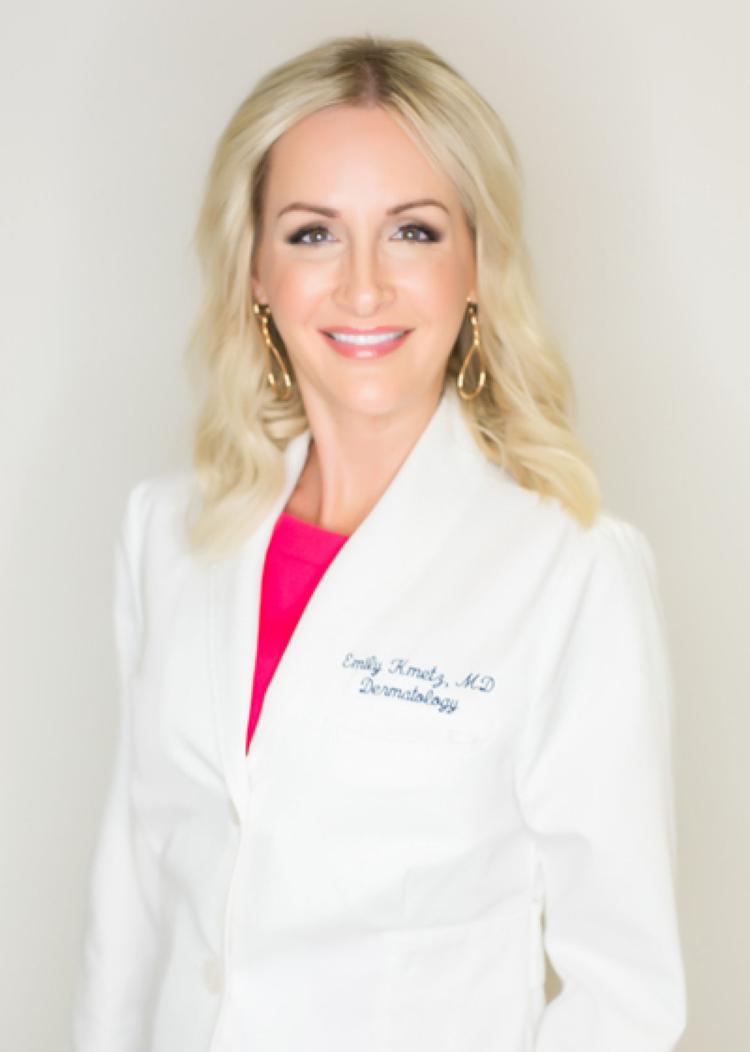 For children or adults with sensitive skin, Dr. Kmetz recommends sunscreens that contain zinc oxide or titanium dioxide as these are less likely to cause irritant or allergic skin reactions.
"Although gels and sprays are easy to apply and fast-drying, these products may leave an uneven film on the skin and therefore may not be as effective in protecting against harmful UV rays," she says.
Signs of overheating
Parents can take every possible precaution to protect against harmful sun rays and exposure, but if you plan to leave your house at all this summer there's simply no way to eliminate the risk of overheating altogether. That's why it's important to recognize the signs that your child is too hot.
For infants and children that are too young to tell you how they are feeling, the easiest way to tell if they are too hot (or too cold) is by feeling the nape of the neck to see if it's sweaty or cold to the touch. Babies may have flushed cheeks or look like they are sweating when they are too warm. An overheated baby may also breathe rapidly.
And nausea, vomiting, dizziness, lethargy, headache and fever are other common signs of heat exhaustion in both children and adults.
Heat exhaustion is a warning that the body is getting too hot, whereas heat stroke is considered a severe medical emergency that can be life threatening.
The result of prolonged exposure to high temperatures, heat stroke occurs when the core body temperature exceeds 104 degrees. It shares many of the same symptoms as heat exhaustion, but a common, yet often unexpected symptom of heat stroke is the absence of sweat.
"Sweating allows heat to be released from the body to cool itself off," says Dr. Mack. "When the body isn't able to produce sweat it usually means their sweat glands are no longer functioning properly."
Additional symptoms may include seizure, confusion, disorientation and in some cases, loss of consciousness or coma.
But you don't have to let the heat keep you from enjoying the great outdoors and all that the Lowcountry has to offer. Dress appropriately, use sun protection, avoid peak hours of the day and recognize the warning signs that it's time to seek shade or head inside. If you aren't sure whether water is available where you're going, pack it with you just to be safe. Common sense and preparation mean you can have fun outside even in the depths of a Lowcountry summer.