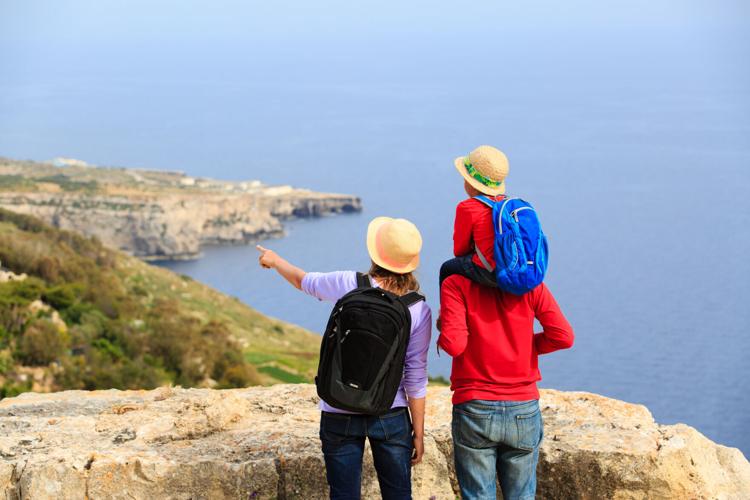 If you're like me, you've had to cancel your summer vacation and it's still not clear when you'll feel safe enough to hit the road again. Travel insurance is something that you might not have thought about before but now it seems more important than over. To discuss the ins and outs of travel insurance, we spoke with AAA Travel Insurance Manager Mike Rhead. 
Note that some travel insurance policies don't cover pandemics or other natural disasters. These exclusions, often called Force Majeure' clause (French for "superior force"), won't necessarily cover natural disasters like pandemics, storms, floods, earthquakes and extreme weather conditions. Check to see what your plan covers.
Q: What does travel insurance usually cover?     
A: Travel insurance policies vary widely in terms of what is covered but traditionally these policies help protect non-refundable trip cost if cancellation is required for illness, injury, family medical emergency, job loss, jury duty, terrorism and more. Many travel insurance policies include emergency medical coverage and emergency medical transportation coverage in addition to travel delay and baggage benefits. 24/7 Travel Assistance is another benefit that is often included.   
Q: Does your own health insurance cover you?
A: Health insurance that protects individuals when in the U.S. may not cover for medical expenses when traveling abroad.      
Q: What is the cost?
A: Travel Insurance ranges from 3 percent of the trip's cost up to as high as 15 percent of trip cost. As trips get more expensive and the traveler age increases the policies become more expensive.   
Q: When should you and when should you not get travel insurance?
A: AAA always recommends travel insurance for traveling members. If, however, you are traveling domestically and have no non-refundable trip costs, travel insurance would not be a priority.    
Q: What have people typically gotten back in terms of payments and vouchers when trips have been cancelled as a result of the pandemic?
A: Refunds or future credits are being provided by most travel suppliers that were required to cancel the trips due to the epidemic. AAA is able to move the travel insurance policy from the cancelled trip to the new trip so AAA members will not lose the cost of the insurance due to the changes. In some cases we are able to refund the insurance policy. Ask your AAA Travel Agent.    
Q: Does your credit card have insurance on it that could cover you?
A: The AAA Visa does include Travel Assistance for card holders, lost luggage reimbursement and rental car collision damage coverage under specific circumstances. Card holders should check the terms of use for specific coverages.   
Q: Can you provide tips for choosing coverage?
A: Consult with your AAA Travel Agent for recommendations on coverage. AAA offers a wide variety of products and can recommend the right policy based on the details of the trip.   
Q: Are there people who should definitely get it. For example, the elderly?
A: AAA recommends all travelers purchase travel insurance but risk may be greater for the elderly. A young healthy traveler could have a family member with a life threatening illness or injury days before the trip. This young person would need protection from having to cancel and lose the non-refundable trip cost.   
Q: Do you need insurance that covers evacuation?
A: AAA offers policies that cover mandatory evacuations. That benefit would be a dollar amount based on how much trip cost was insured. The policy could pay for the unanticipated costs of a mandatory evacuation.