It's starting to feel like Ground Hog Day around the Novak household. There's no difference between the weekdays and the weekends because either way we're always together.
Thankfully, our family's loose schedule is keeping us all somewhat sane. Most of the homeschooling and lessons take place before lunch and then kids yoga and independent play take place in the afternoon (while mama gets her work done.) It's not perfect but we're keeping family blow-ups to a minimum or at least we're trying. 
If you haven't come across it already, Cosmic Kids Yoga has been a life saver for our family. The teacher Jaime is set up in front of a brightly colored cartoon background and the moves are fun and simple. Kids won't even notice that they're learning mindfulness and self regulation. My 4-year-old is enthralled with the classes. He follows along, which is certainly not true of all kids yoga classes that we've tried. The classes are free with Amazon Prime or there's also an app that you can download. cosmickidsyoga.com 
Another activity that we've grown to love while in quarantine is baking together. We choose simple recipes that aren't too difficult to clean up like banana bread and homemade granola. I also came across this neat company called Baketivity and their latest venture Bake-A-Camp. If you sign up for Bake-A-Camp, your little campers will receive a big baking box featuring four themed Baketivity kits with pre-measured ingredients, step by step instructions and an activity book. You'll just need to supply the eggs, oil and water. Each week's kit will take campers through progressively advanced recipes and techniques as they explore one theme, or cuisine throughout the month. Campers make yummy sweet treats like chocolate caramel nuggets, creme puffs and chocolate logs. https://baketivity.com
If you're looking for some ideas to keep the kids engaged in history, don't miss Plugged into History, Middleton Place's Digital Programing. Each week Middleton Place's team of historians and interpreters present fun and educational content, keeping students and families connected to American History and to Middleton Place. Each week the theme changes. For example, last week was Fashion Week. Although what is deemed acceptable clothing today is different from the 18th and 19th centuries, clothing and textiles have always played a part in defining societal roles. Join historians and educators to learn more about what was worn (and by whom) at Middleton Place and how dress was dependent on one's station in life. https://tinyurl.com/y8m25vfd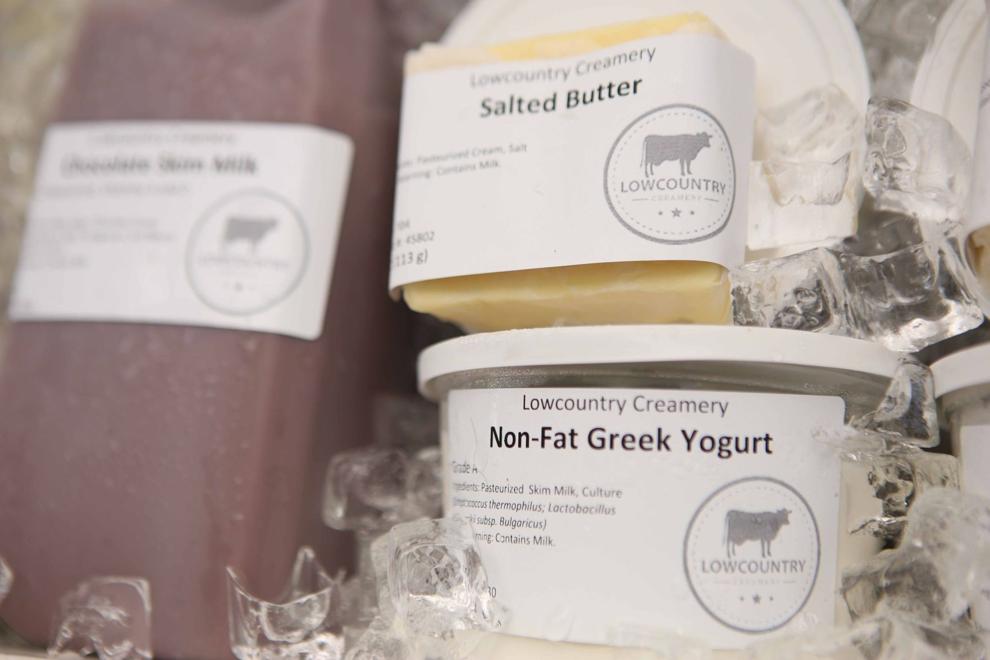 You can still shop for some of your favorite local food items from the comfort of your own car with the Sunday Brunch Farmers Market Drive-Through Edition. Pre-ordering is not required but is very much encouraged in order to reduce wait times for everyone (and also to help insure your order is ready and waiting for you and won't sell out before you arrive). Thank you so much for your support! 11 a.m., May 24. sundaybrunchfarmersmarket.com
Don't miss this Free Facebook Live Paint Class: Aurora Borealis from 7-9 p.m., May 23. Charleston Paint Party will walk you step-by-step through painting one of 10 Pick-Up & Paint @ home paintings. If you need supplies you can purchase a porch pick-up through their website: charlestonpaintparty.com
You will need 
-Canvas (16x20 or 11x14 preferably)
-Brushes (large flat, small flat, medium, round and small.
-Cup of water for rinsing brushes
-Paint palette or disposable plate for mixing colors
-Paper towel
-Acrylic paint- you can make any colors out of the primary red, yellow and blue, black and white. But, if you have other colors available, bring them.
-And if its applicable you may need a ruler, piece of chalk, pencil, stencil, another tablet/phone for reference painting. If you would like to send a tip Venmo: @Amy-Brekke /PayPal: Paypal.Me/Amy635