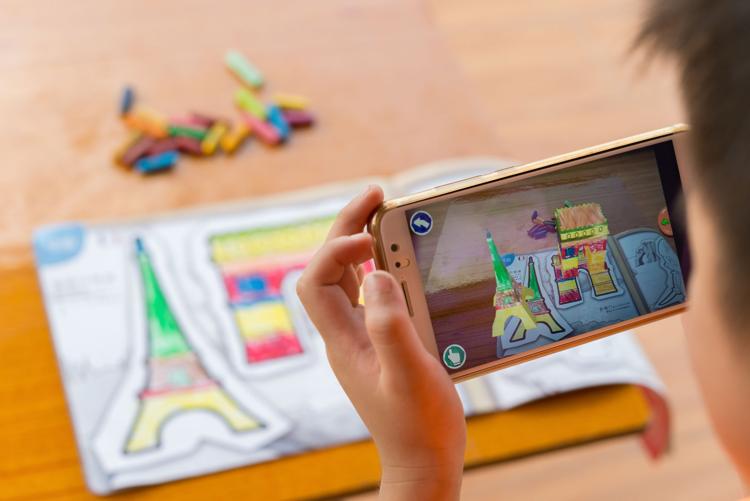 I've said it before and I'll say it again, a schedule is what is keeping our family sane and sometimes that doesn't even work. Some days I can feel my shoulders itching up toward my ears and my jaw tightening. Last week, the gray skies and down pours made things more trying than the weeks before.
There's a sense of the unknown now that makes deciding whether or not to keep kids inside harder. Now, not everyone is quarantining and it's harder to know what's safe. And there's no doubt that crowds will be large this Memorial Day Weekend. 
But no matter what, just know that we're here, with tips and ideas for keeping some since of normalcy during these sometimes difficult times. These virtual events and tours should help. 
Come see your princess friends live on Facebook as they read stories, answer questions, sing songs and more. This will be a free, reoccurring event. Be sure to follow them on Facebook to stay updated. This Monday, May 25 at 11 a.m. come see The Little Mermaid. https://tinyurl.com/y9wf5kmp
Don't miss this social distance learning session on Urban Slavery at the Aiken Rhett House. Joe McGill, Founder of the Slave Dwelling Project will spend a night alone in the slave dwelling at the Aiken Rhett House in Charleston. You may join him through Zoom (invitation only) and Facebook Live. The subject will be urban slavery. The event takes place Friday, May 29 throughout the afternoon and evening. 
3 p.m.: Zoom with Valerie Perry, museum manager (invitation only)
8-8:45 p.m.: Facebook Live (Valerie Perry and Joe McGill)
9-9:45 p.m.: Facebook Live (Joe McGill)
10-10:45 p.m.: Facebook Live (Joe McGill)
11-11:45 p.m.: Facebook Live (Joe McGill)
Looking for a fun, safe activity during social distancing? Pet Helpers is teaming up with some of their favorite local businesses to host Virtual Race for the Paws, a virtual, month-long 10-mile race in support of their mission. Proceeds from this event will help us continue to provide care for our animals, and those who need help in the community. This race invites participants to follow a course across Folly Road and James Island, with checkpoints along the route located at local storefronts. You can "run" the race at your own leisure between May 15-June 14. Log your miles from running, walking, or biking! There will be giveaways and prizes for the top fundraisers and fastest times. https://tinyurl.com/yar85473
You can still shop for some of your favorite local food items from the comfort of your own car with the Sunday Brunch Farmers Market Drive-Through Edition. Pre-ordering is not required but is very much encouraged in order to reduce wait times for everyone (and also to help insure your order is ready and waiting for you and won't sell out before you arrive). Thank you so much for your support! 11 a.m., May 31. sundaybrunchfarmersmarket.com
5 Virtual Tours Worth Checking Out
1. Smithsonian Open Access
According to Smithsonian Open Access website, you can download, share and reuse millions of the Smithsonian's images—right now, without asking. With new platforms and tools, you have easier access to nearly 3 million 2D and 3D digital items from our collections—with many more to come. This includes images and data from across the Smithsonian's 19 museums, nine research centers, libraries, archives and the National Zoo.
2. The Hermitage 
According to the website, you can experience a 5 hour 19 minute 28 second cinematic journey through one of the world's biggest museums in St. Petersburg, Russia. Take in 45 galleries, 588 masterpieces and live performances, shot in 4K on iPhone 11 Pro in one continuous take.

3. The Vatican Museums
Check out this killer virtual tour of the Vatican Museums. 
4. The Louvre
Visit the museum's exhibition rooms and galleries, contemplate the façades of the Louvre...Come along on a virtual tour and enjoy the view, thanks to the sponsorship of Shiseido. These tours are available anytime for free. louvre.fr
5. Virtual Tours of the Eiffel Tour
Take a virtual trip to the heart of this emblematic Parisian monument and see the Eiffel Tower like you've never seen it before. With a first-person perspective, panoramas and an interactive historical journey, they have brought together the very best virtual tours of the Iron Lady to offer readers an extraordinary immersive experience. A full, virtual reality tour of the Eiffel Tower.  On the occasion of the Eiffel Tower's 130th anniversary, TV5 Monde created a 360° virtual reality tour that reveals every aspect of the Tower in 3 minutes, featuring sunrise from the Champ-de-Mars and a panoramic ascent to the top, both inside and out. See the Eiffel Tower as if you were there, and much more. The tour also takes you beyond the summit and behind the scenes to discover an unrivaled view of the French capital. toureiffel.paris/en/news/130-years/virtual-tour-eiffel-tower