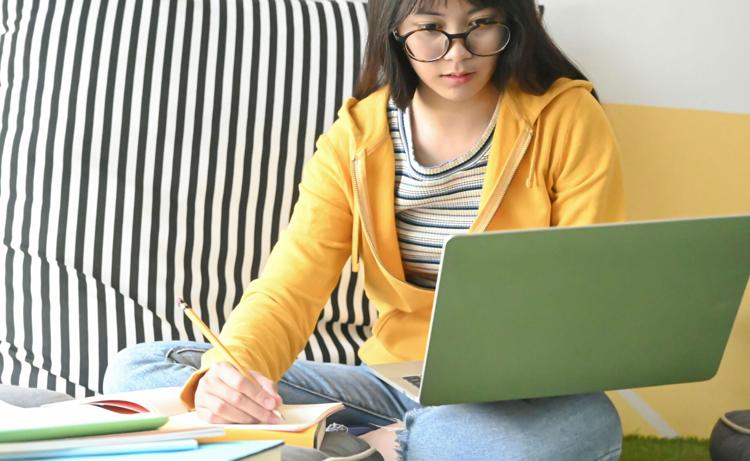 It's getting hotter and hotter which means virtual fun feels even more neccesary. We've got some great events for the whole family to try. 
Don't miss World-Changing Kids Summer Camp: Garbage and Zero-Waste Goals. In this online summer camp, Lindsey, from World-Changing Kids, will be joined by her friends Heather, from Here and Now Studio, and Nancy, from Practice Making Art. They will talk about social justice issues and actions to help make things better, practice yoga and mindfulness, and expand creativity through artistic projects. We will help the kids build their confidence, leadership skills, communication skills and knowledge of real world issues. The theme for World-Changing Kids' work for this fifth week of camp is Garbage and Zero-Waste Goals. You will learn about different organizations doing great work reducing the negative impacts of our garbage, talk about actions we can all take to help and even interview some experts. The camp will take place through Zoom. The meeting link will be emailed to participants on the Monday before the camp begins. 9-11:30 a.m., Tuesday, Aug. 4. $120 per family. https://tinyurl.com/y27uqxtz
Jr. Pet Helper Virtual Camp will consist of a variety of live streamed activities, crafts and guest speakers, meant to teach rising first- through third-graders valuable lessons about pet care, equine and farm animals, wildlife and the inner workings of animal rescue and veterinary medicine. The virtual camp is set to begin Tuesday, Aug. 4, and end Friday, Aug. 7 all from the comfort of your home. The camp runs from 10 a.m. to 1 p.m. daily. The entire virtual experience is $75 per camper and will be privately livestreamed using the platform Panopto. Parents are encouraged to email ndonohue@pethelpers.org for camp sign-up details.
The Charleston Gaillard Center is thrilled to announce the continuation of their Lowcountry Listens program with five new performances, presented in part by First National Bank. The free, virtual music series will air online for five weeks. Each performance is recorded in the Martha and John M. Rivers Performance Hall and features four to five songs. Viewers can tune into each performance on Wednesdays at 6 p.m. on gaillardcenter.org, on Facebook Live, and on YouTube Live. The 25-30 minute videos will remain online for viewers to enjoy at their leisure. Richard Todd, host of "The Morning Buzz" on 105.5 The Bridge, will introduce each performance. The Gaillard Center will have a Lowcountry Listens poster, featuring art by Sarah White, available for purchase.
Full Moon Chakra Tuning will take place Thursday, August 6 from 6-8 p.m. It's a virtual workshop experience for alignment and balancing in body, mind and heart. Your chakras are the energy centers of your body. These spinning vortexes can be compared to the engine in a car; you depend on them to run smoothly in order for you to get where you need to go in life. You also depend on their functionality for good health, the ability to clearly perceive what is happening and to effectively communicate with yourself and others. When your chakras are fully active and aligned, everything in your life is in balance. And for your chakras to function well, they need to be tuned and energized. We'll begin class with intention setting — connecting to the Full Moon, what we wish to call into our lives, and what we wish to release. Then, we'll connect to each chakra through toning sacred vowel sounds. Next, we'll move into a Yin Yoga sequence with lots of embodiment, intuitive movement and breathwork. Class will end with a deeply restorative meditation to seal in all the goodness. Leave this workshop experience feeling aligned with your blissful, natural state.** This event takes place via Zoom, so you can join us live or get the recording! Tickets are $22
Don't miss Gullah Geechee Cultural Heritage Corridor Commission's Virtual Tour: Lives of the Enslaved on Kingsley Plantation on August 8 at 2 pm. During the eighteenth and nineteenth centuries, many people traveled South to Florida from the Carolinas and Georgia. Some, like Zephaniah Kingsley, sought to make their fortunes by obtaining land and establishing plantations. Many others were enslaved and forced to come to Florida to work on those plantations, their labor providing great wealth to the people who owned them. Some of the enslaved would later become free landowners or maroons, struggling to keep their footing in a dangerous time of shifting alliances and politics as control over "La Florida" was sought by the Native Americans, Spanish, British and Americans. Don't miss Ranger Ted Johnson of the Timucuan Ecological and Historic Preserve (U.S. National Park Service) as he introduces the history of Kingsley Plantation and shows the well-preserved tabby cabins of the enslaved that still stand and have important stories to tell. https://tinyurl.com/yyvb7uam