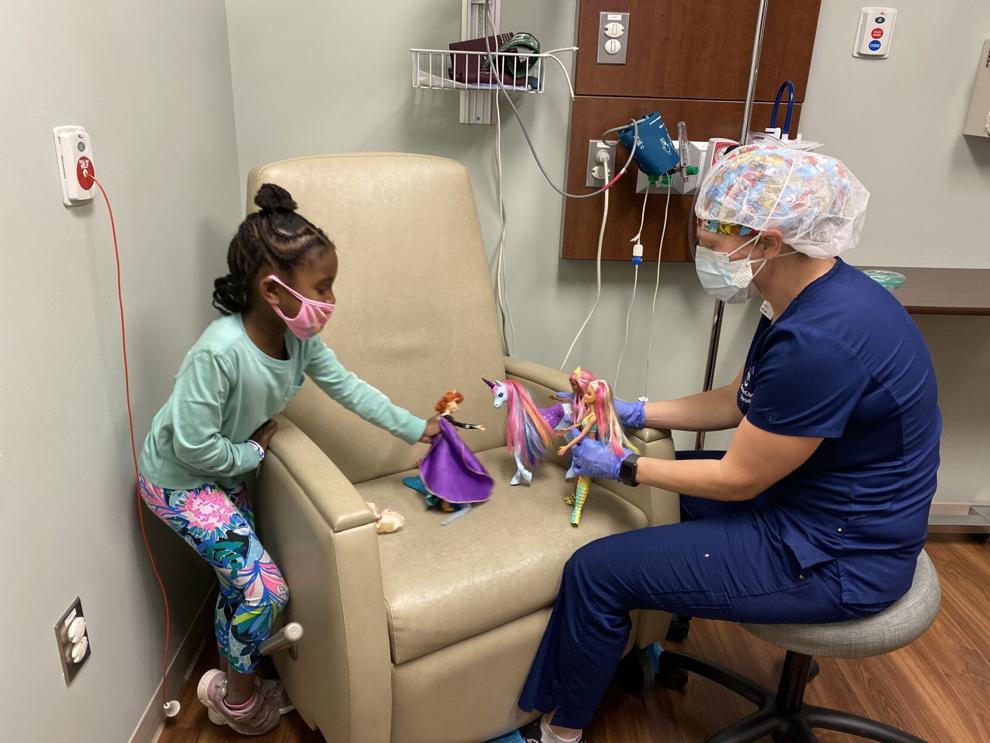 While many parents find themselves wishing for the simpler, carefree days of their childhood, we sometimes forget that being a kid can be hard. The reality is that children face many of the same stressors as we do such as illness or injury, loss of a loved one, or divorce to name a few. But, they do so without the same level of understanding, emotional maturity or coping skills necessary to manage the feelings of fear, confusion, loss of control or isolation that often come with experiencing these events.
To help children and their families cope with stressful and uncertain situations, certified child life specialist Laura Funk Zucker started a private practice she named Funktional Play.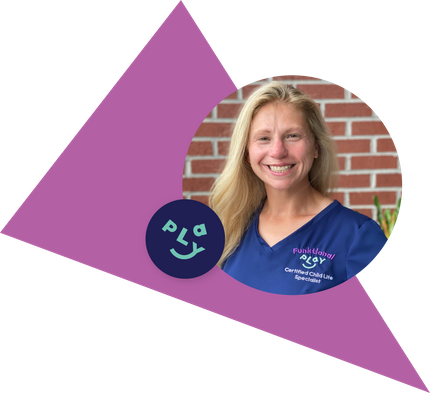 Born with cleft lip and palate, Zucker has undergone 26 surgeries to date. Of which, 21 were between infancy and her college years. By the time she was 8 or 9 years old, she averaged around one procedure each year.
"It was around that age I remember being wheeled back and not knowing a single person in the room while a stranger held my arms down to place the anesthesia mask," said Zucker. "I knew I didn't want another child to ever have that same experience."
Upon completing her undergraduate degree in psychology at the University of Georgia, Laura enrolled in a master's degree program in early childhood education at the College of Charleston. She chose electives that would support her plan to work in child life but a chance meeting with MUSC's then-director of child life changed her trajectory. That conversation led to Zucker helping create a master's program in child life at College of Charleston.
The two-year program, which includes a required internship in the child life department at MUSC, prepares graduates to work in a pediatric hospital or other medical care setting to help improve the overall medical experience for patients and their families.
Certified child life specialists are uniquely trained to help children prepare for surgery using appropriate play and exploration as well as provide comfort to the family. They also help advocate for children's needs and oftentimes serve as a friendly face to accompany children in the operating room until they fall asleep.
However, Zucker realized the need for child life specialists extended far beyond the walls of a pediatric hospital and felt called to help children facing other difficult situations. Funktional Play is the only child life private practice in the Lowcountry, and to Zucker's knowledge the only one in the state.
She has since partnered with Charleston ENT to provide services at their outpatient surgery center.
"I do a lot of play, but there's a reason for everything I do based on the age and development of the child I'm working with," said Zucker. "For a young child, it's more about having a familiar face. For kids 3 and older, I do things like mask preparation, talk about what they're gonna see, what they might feel, and let them pick out the anesthesia flavor."
Sometimes, her goal is to refocus a child's attention while a doctor is talking to the parent about details of the surgery or sing a song to help calm them in a stressful situation.
Zucker uses similar tactics to assist children in dental offices—an environment in which the noises and feelings of the dental equipment often produce high levels of anxiety and fear. Her knowledge, skills and experience are also applied when working with attorneys, parents and families going through divorce, adoption or any other matter where a child could be exposed to stress and anxiety in an unfamiliar setting.
She has also recently partnered with Stuhr's Funeral Home to help children prepare for funerals and teach them skills to cope with the absence of their loved ones.
"Children's imaginations are wild. Hearing one thing can send their minds spinning," she said. "While keeping family's religion and spiritual in mind, I want to make sure a child understands concretely so I'm intentional in not using euphemisms like "they went to sleep."
Misconceptions of reality can compound the negative impact of traumatic effects on children's development.
Trained to support infants, children, adolescents and their families during some of their most challenging life events, Zucker's goal is to work with more children of adult patients—a need that has grown even more evident since the emergence of COVID-19.
A new diagnosis such as cancer, ALS, or infection, or a sudden trauma like a car accident, heart attack or stroke, can have devastating and long-lasting effects on a family and children. Especially now that we're living in a time when kids can't visit their parents or family member in the hospital.
Helping children navigate complex, and in many cases traumatic, life events are vital to their long-term health and wellbeing. Without the support of a trusted parent/caregiver to help them regulate their strong emotions, children may experience overwhelming stress, with little ability to effectively communicate what they feel or need. These difficulties can carry over well into adulthood and increase one's risk of developing PTSD, depression, patterns of violent behavior, and other mental health problems.
Certified child life specialists like Zucker not only provide essential services but also serve as advocates. In addition to the partnerships with Charleston ENT and Stuhr Funeral Home, Funktional Play provides services directly to families. For more information, visit https://www.funktionalplay.com/