Olympic gymnast, Laurie Hernandez is no stranger to the spotlight. Fresh off winning silver and gold medals in Rio, she went on to win the mirror ball trophy on Dancing with the Stars last fall. Ahead of her meet and greet and guest appearance at the Southern Women's Show on Friday, Sept. 22 at the Charleston Area Convention Center, Laurie gave us an update about what she's been up to and insight into what it's like to be a 17-year-old professional gymnast.
You do quite a bit a traveling. Is this your first time visiting Charleston?
I don't think I've ever visited Charleston before, but I do have some fond childhood memories of vacations with my family in the Carolinas. I'm not sure how much time I'll actually have to explore, but I'm most looking forward to checking out the city and meeting new people. Meeting new people is my favorite part about traveling no matter where I'm going.
With other celebrity guests, shopping, fashion shows, cooking classes and more, what are you looking forward to doing at the Southern Women's Show?
Of course I'm most looking forward to connecting with my fans that have always been so supportive of me. But, I love to shop so I'm looking forward to walking around the show and hopefully finding some unique things that I wouldn't be able to find anywhere else.
Aside from winning the coveted mirror ball trophy, you haven't competed since Rio in 2016. What have you been up to since then?
I've mostly been traveling and enjoying spending time with my family and friends. I've been to quite a few gymnastics camps and clinics with kids which is always a lot of fun. So even though I haven't been competing, I haven't strayed too far from the sport.
You began gymnastics at the age of 5 and became serious about competing in the sport at age 7, with many sacrifices along the way like forgoing traditional school. Not knowing the outcome, would you do it all again?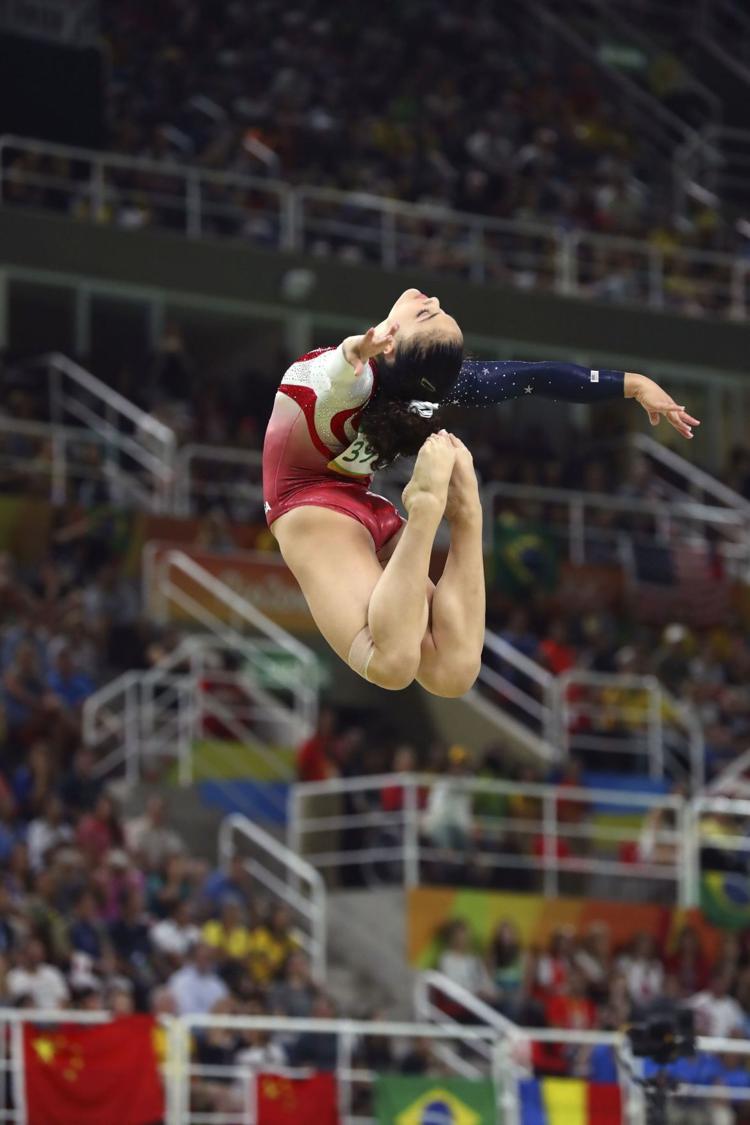 Absolutely! I love the sport of gymnastics so much that I was willing to risk anything. The sacrifices didn't feel like something negative, but just another part of the big picture.
What would you say was the biggest sacrifice you've had to make?
When I'm training, I follow a pretty strict schedule that includes hours in the gym each day, a healthy diet and an early bedtime so my body can rest. So, sometimes I would have moments where I felt like I was missing out on hanging out with my friends and little things like that.
You attribute part of your success to your parents and your strong support system. Would you let your own child train for the Olympics his/her whole life the way you did?
If that is something they wanted, I would totally support them. As soon as I set the goal of being a competitive gymnast and going to the Olympics one day, my parents didn't even hesitate to do whatever was necessary to support me in making that happen. My siblings even stepped in whether it was my sister giving me a ride to the gym or my brother just listening to me because as a track athlete he could relate to some of the things I was going through. As a parent, I don't think there's anything you could want more than to witness and help your child's dream come true. Whatever his/her dream is, I would want to support that any way that I could.
You were thrust into the national spotlight and became a role model at a young age. What would be your advice to kids who aspire to be elite or professional athletes?
My advice would be to find something that you truly love -- whether it's a hobby, a sport or a job. When you love something that much, there's really nothing that can get in your way or stop you from achieving your dreams. The risks and the sacrifice don't matter as much when you have that kind of passion.
What is the most difficult part of training and how do you avoid burnout?
With gymnastics most people think about how tough the physical part of training can be. Don't get me wrong the physical part is tough and demanding, but there's also a huge mental aspect. For me, avoiding burnout has a lot to do with understanding my mental and physical limits. It's also really important to not be afraid to speak up when you need a break.
You've talked about how music is a big part of your training and pre-competition routine. What is your go-to song to get "pumped up" before competing?
What I listen to really depends on my mood. If I'm too excited or nervous and need something to help calm me down, I might listen to some John Mayer. But when I'm feeling tired and need something a little more upbeat, one of my go to "pump it up" songs right now is called "Final Song" by MØ -- a Danish singer and songwriter.
In January, you shared some of your top goals for the year. Can you update our readers on your progress toward those?
One of my goals was to go on my first date, but with how much I've been traveling that technically still hasn't happened yet. But, I'm hopeful. Traveling also means I haven't had time to practice and study for my driver's license test either. I might not have my driver's license, but I do have my TSA pre-check card!
I did achieve one of my goals. I submitted an audition tape to Disney and appeared as myself on an episode of "Stuck in the Middle" back in June. Of course, a "Law and Order" appearance is still a big dream. I have one more year left before I graduate high school, so I'm really just spending some time exploring my options.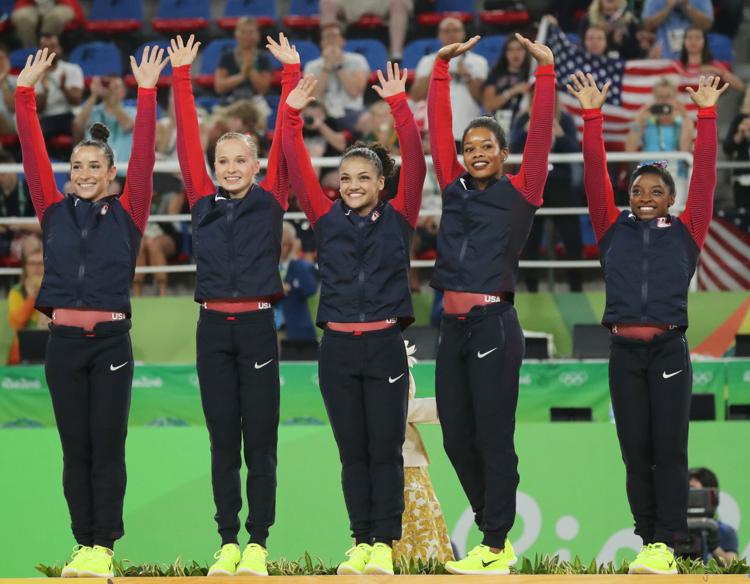 If you had to pick one, what would you say is your guilty pleasure?
My absolute guilty pleasure is binge watching television shows and movies. There's just something about staying up late episode after episode to get to the end of each cliffhanger, only to find out there's another even bigger cliffhanger at the end. I just finished the "Law and Order Special Victims Unit" season finale. It was absolutely insane and my jaw was on the floor from start to finish.
And the burning question that everyone wants to know, will we see you in Tokyo in 2020?
Cross your fingers! There have been some changes, so even though I did compete in Rio, I know if I go to Tokyo it will be different. My plan is to ease back into training and take it day by day.