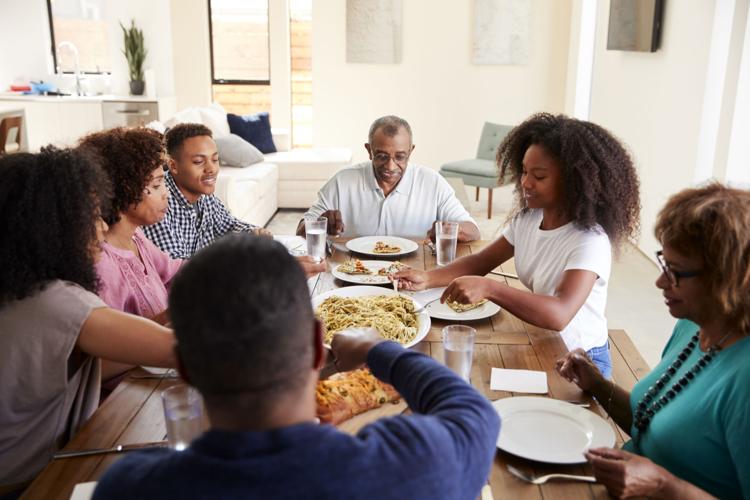 Families are busier than ever before. At night, the kids are running every which way and getting everyone together to sit down for a family meal seems like a mountain too high.
But according to Bonnie Compton, a child and adolescent therapist, parent coach and author of "Mothering with Courage," it's worth the effort. Here's how to make family meals a priority even when it seems like there's not enough time in the day.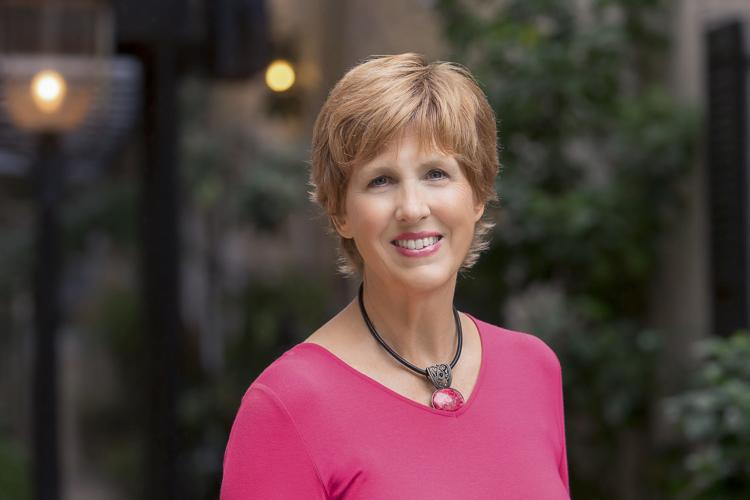 Q: Why are family meals so important for kids and teens?
A: Family meals provide a time to gather ... to catch up with each other's day…to share experiences and talk about what's going on in the family, community and world. Families are very busy and easily distracted by daily responsibilities, electronics, etc. Without family meals, the busyness continues and meals are often eaten in the car or on the run.
Q: What are some steps to making it a priority?
A: The first step is to make it a priority ... to create the time, otherwise it won't happen. I remind parents that it doesn't always have to be a daily family dinner, but can intermittently be a family breakfast or lunch. Although it becomes more difficult with teens, aiming for at least 3-4 family meals together is reasonable.
Q: How do family meals help kids understand the importance of healthy eating?
A: Parents set the tone for meal time, and that also includes the food they provide. I often recommend parents engage their kids in meal planning, especially if they have picky eaters. Allowing kids to help in meal preparation, often encourages them to try more nutritious foods simply because they've been engaged in the process and take more ownership.  
Q: What if your family is just too busy for family meals. For example, nightly extracurricular activities make it too difficult?
A: If extracurricular activities are prohibiting any family meals in the evening,  I would recommend decreasing the number of activities kids are involved in. Again, family meals do not always have to be in the evening ... also create time over the weekend.
Q: What are some tips for engaging the kids during family meals, especially if they don't feel like talking?
A: Often kids (especially teens) don't like to be asked a lot of questions.  Perhaps talk about something that happened during your day, or something on the news and try to engage them in a conversation around that. Most kids have opinions and love to share them when given an opportunity. Or tell them about a problem you're having (age appropriate) and see if they help brainstorm about how to solve it ... a project you're working on, for example.
Q: What about teaching the kids manners during family meals?
A: Family meals provide a great time to practice table manners. You begin teaching your kids when they are toddlers. Of course be mindful (of) your child's developmental age when setting expectations. A toddler will have more difficulty sitting through a 30-45 minute dinner, than an older child or teen will. Be clear about family table manners and it's important that parents follow them too!  
Q: What are some tips for parents who feel like they're too busy to cook a meal every evening for dinner?
A: Kids will not remember fancy meals when they grow up ... they will remember that their parents cared enough to sit down with them during a meal. There are many healthy prepared foods that are available. Preparing several entrees over the weekend helps to simplify meal prep during the week. The Insta Pot is a great invention for busy families!
Q: Are family meals less common today than they used to be?
A: Yes, because families are so much busier than before, and it's often not a priority.
Q: What should the screen time rules be at family meal times?
A: No screen time! When there is screen time, there is no time to connect with each other. Screen time during meals also contributes to mindless, unhealthy eating habits.