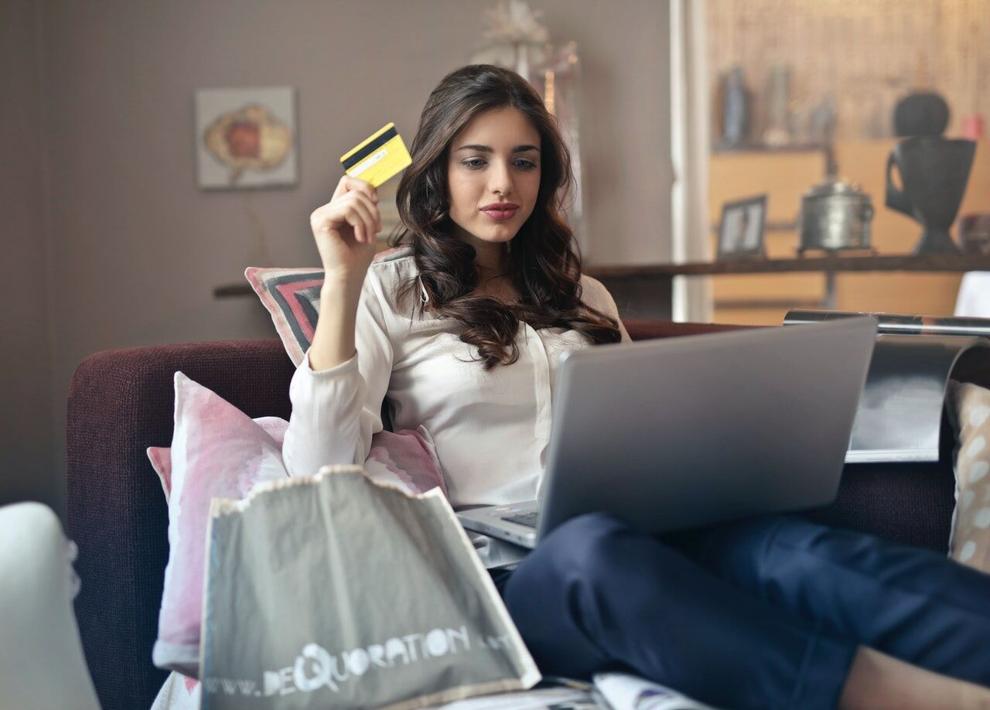 Author, radio host and personal finance personality Dave Ramsey has long warned against the use of credit cards by teens and young adults. His opinion stems from the fact this demographic is often the number one target of credit card companies leading many to graduate college with debt.
But, are there instances though when having a credit card can be a positive and productive learning experience? In moderation and with parents watching their child's spending closely to teach them about how credit works along the way, the answer can be yes.
Lowcountry Parent spoke to Heather Philp, head of Cross Product and New Product Development Strategies for Wells Fargo Cards and Merchant Services about the responsibilities and lessons involved in maintaining a credit card at a young age.
What tips do you have for teaching kids about credit cards?
Parents can start teaching their children about the concept of credit even before they're old enough to apply for a credit card. Early discussions about credit basics – such as what credit is, the difference between good and bad credit, and how to build and maintain a good credit score – can help prepare kids to be good money managers in adulthood.
It's vital for kids to understand the value of credit and the benefits and risks of credit cards, as well as how credit cards can affect their credit score and impact their future financial opportunities.
Parents should also walk their kids through how to do their own research when considering the pros and cons about credit cards and how to choose the best credit card for their needs and lifestyle. You can also expose kids to learning how to budget their money and the difference between needs and wants, which can help them learn how to avoid financial mistakes in adulthood.
What valuable lessons can be learned from kids having a credit card?
Learning how to use credit cards responsibly can be a great first step for teaching kids about building credit and establishing credit history. The earlier kids are exposed to responsible use of credit cards and general financial literacy, the more prepared they'll be to make effective and informative money management decisions in the future.
Parents who proactively teach their kids about the benefits of responsible credit card usage can help them develop good credit habits, which is important for building and maintaining healthy credit habits.
Do you suggest they not have one until they are older? How old?
There's no magic number, though most financial institutions say the minimum age to open a credit card account is 18. The actual age may differ, depending on where you live. And at that point, your child can apply for a credit card without you.
At that age, they may face some challenges being approved until they can show they have the ability to repay the charges they put on the card. This is why it's so important to start talking about credit throughout your child's formative years.
What about credit score? How does that affect kids?
Credit score is an important part of their financial power and it can be a valuable tool to help them achieve their future financial goals. Building a healthy credit score is a financial journey that takes time and effort, so parents who teach their kids about credit at an early age can better position their children for financial success earlier on in life, which could help avoid financial mistakes in adulthood.
In addition to regular discussions of credit, another way kids learn their good habits is by watching how you manage your credit, so lead by example.
Do credit cards help kids learn financial independence?
The path towards financial independence often starts with teaching kids about credit and helping them get their first credit card to begin their credit building journey.
Building credit and maintaining a healthy credit score may offer your child access to more borrowing options in the future for the things they will want and need, such as buying their first car or home, at the best possible interest rate or terms.
Parents should make an effort to talk openly and often about finances with their kids, including the responsibilities of carrying a credit card, while they are still under your roof and within your supervision, to build trust and develop financial independence skills. It's never too early to start the conversation.
What is a safe way for a child or teen to have a credit card? Ordering online?
Parents can consider providing their kids access to a first credit card through their own credit card account by adding their child as an authorized user. Wells Fargo recently launched two new credit cards, Active Cash℠ Card and Reflect℠ Card, both of which offer the option to add an authorized user, while the parent who is the account holder remains responsible for all charges made by the child who uses the card as an authorized user.
If parents decide to go this route, they should review their monthly statements and purchases together to teach best practices and reinforce the importance of avoiding late payments and high balances. Regarding ordering online, it's important that parents teach their children about the risk of impulsive purchases and how it can lead to spending more money than what they can afford, which can impact their credit score negatively and hurt their financial freedom.
There are many great resources available to help you navigate conversations with your kids around finances and responsible credit use, like Wells Fargo's Hands on Banking for Youth program. Through this free online tool, parents can access award-winning financial education courses across a variety of topics to help teach children important money management skills to build a strong financial future. Making these conversations a priority now will only help kids in the end.