The holidays bring families together with traditions and gatherings, but this year the holidays also bring considerations of COVID, the flu, and an overall focus on health and safety. This month, we spoke with Physician Christian Cuff of Coastal Pediatric Associates. "The holiday seasons are a great time to teach children the importance of protecting not just themselves, but others. The decisions we make during this season can have a ripple effect beyond our own families and loved ones."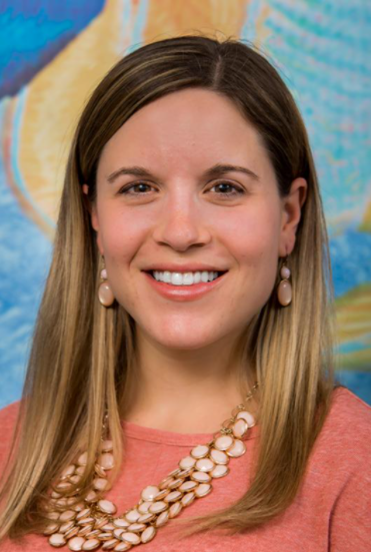 Q: Can I visit my family for the upcoming holidays? Can they come to visit me?
I recommend the guidance from healthychildren.org, the parenting website from the American Academy of Pediatrics. Their website has more information and great ideas!
• Traveling increases the risk of getting and spreading COVID-19. Staying home is the best way to protect yourself and others!
• You should not attend holiday gatherings if you or anyone in your household has symptoms of COVID-19, are awaiting COVID test results, may have been exposed to COVID-19 in the last 14 days, or are considered at increased risk for severe illness (older age or underlying medical conditions such as lung diseases like COPD or asthma, hypertension or heart disease, diabetes, cancer, immunocompromised state, obesity or sickle cell disease.
Q: Should travelers take any additional precautions this holiday season?
If you do decide to travel, make sure to wear your mask, keep six feet apart from others, wash hands frequently, and avoid touching your face, nose or mouth.
Q: Are holiday activities like eating, drinking, and singing as a group going to be okay?
The CDC recommends that:
• Gatherings with attendees who are not adhering to social distancing (staying at least 6 feet apart), mask-wearing, hand washing and other prevention behaviors pose more risk than gatherings with attendees who are engaging in these preventative behaviors.
• Gatherings with more preventive measures in place, such as mask-wearing, social distancing, and handwashing, pose less risk than gatherings where fewer or no preventive measures are being implemented.
Q: What boundaries and expectations should be set ahead of time?
The American Academy of Pediatrics and Centers for Disease Control agree that we should continue social distancing guidelines throughout the fall and winter holiday season. This includes avoiding large gatherings, keeping a distance of six feet from others, wearing cloth face coverings and washing hands often.
Q: Do you have any other advice on gathering together safely as a family this year?
• Host an outdoor activities whenever possible
• Get your annual influenza vaccine to minimize the spread of other preventable infectious diseases!