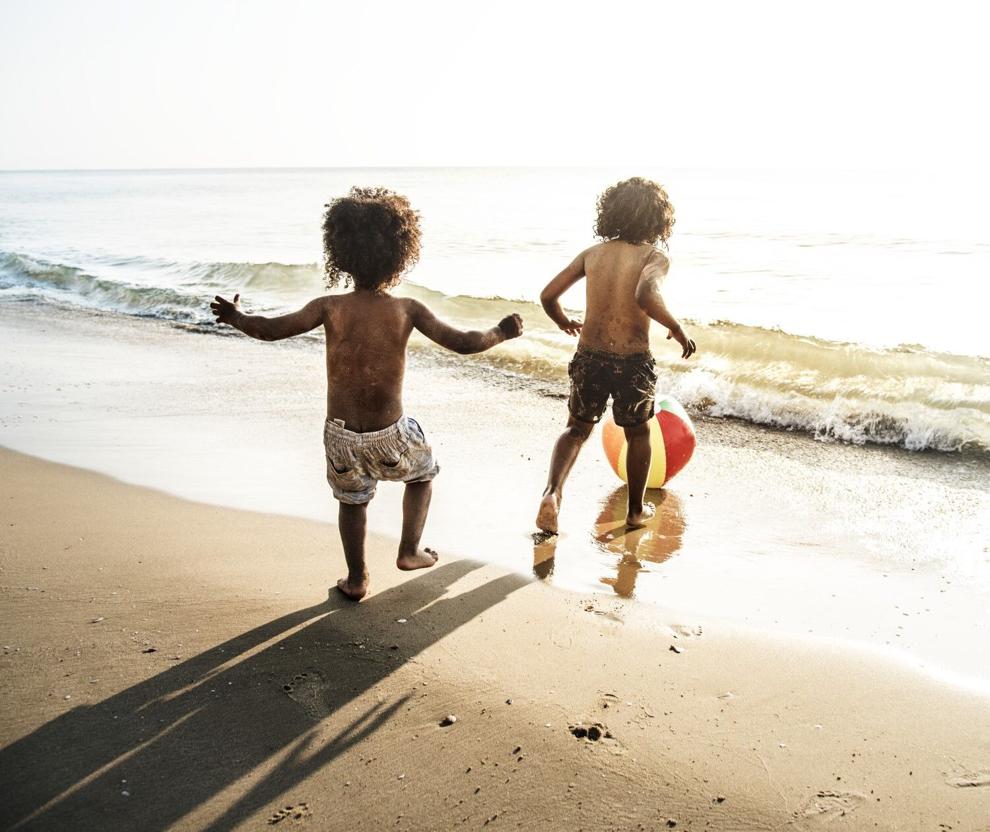 As we ease ever so slightly back into reality, we may be cautiously optimistic, and still wanting to practice a bit of some social distancing. Since this "social distance" thing became a reality a year ago, the challenge for parents has always been: "What activities can we do with our kids while remaining a safe distance from others?"
Well, luckily, this is Charleston and there are actually many options for social distancing here, despite the increasing population.
Sticking to the outdoors is the overall winner for "six-feet apart" activities. Since the Lowcountry offers weather suitable for the outdoors year-round, getting outside and enjoying nature is fairly easy to do.
Here are some options for socially distanced activities with children:
This is a short trail of about 1.5 miles, but will give you a little burst of nature. It's a typical "Lowcountry forest" filled with pine trees, hardwoods and bald cypress. There is a boardwalk and some areas are dirt path. You'll find a brochure at the tailhead to give you a self-guided tour. There are even some historic landmarks like an old railroad tram and an old phosphate operation along the way.
There are a multitude of outdoor adventures available at a Charleston County Park. Check out the James Island County Park, Palmetto Islands County Park, Wannamaker County Park, Caw Caw Interpretive Center , Mount Pleasant Pier or the Stono River County Park. Walking the trails and discovering nature will be the highlights. A few of the parks have playgrounds for the kids. Fishing is another highlight and a few have large open spaces for playing ball.
Magnolia Plantation and Gardens 
If your children marvel at flowers, you'll want to socially distance at Magnolia Plantation and Gardens. Whether in full bloom in the spring or just strolling through in the fall, beauty will abound and wildlife will surround you. There is also a zoo and nature center, as well as a maze! The kids will love getting lost in Magnolia's iconic garden maze. Magnolia is the oldest public tourist site in the Lowcountry and the oldest public gardens in America, first opening its doors in 1870.
See history come alive at Middleton Place while you socially distance through their gardens and stable yard. Middleton Place is known for their free roaming sheep and other animals, like peacocks. The gardens are carefully contoured and you'll get an idea of what it would have been like to live on the property in the 18th or 19th century.
Summerville's Azalea Park offers your children many ways too explore. Have them check out the ponds in the heart of the park and walk inside one of their many gazeboes. This park is located just off Summerville's Main Street, so while you are there, you may as well go stroll the storefronts or waltz through Hutchinson Square. You can even check out the world's largest glass of sweet tea!
We couldn't possibly name them all as the City of Charleston is responsible for 120 parks and green spaces, but we can highlight a few. Hampton Park, Brittlebank Park  and Colonial Lake offer some pretty great opportunities for not only social distancing, but also to enjoy nature. Feed the ducks at Hampton Park, play on the playground at Brittlebank and enjoy the walk around the lake at Colonial Lake, which is located in the heart of downtown Charleston.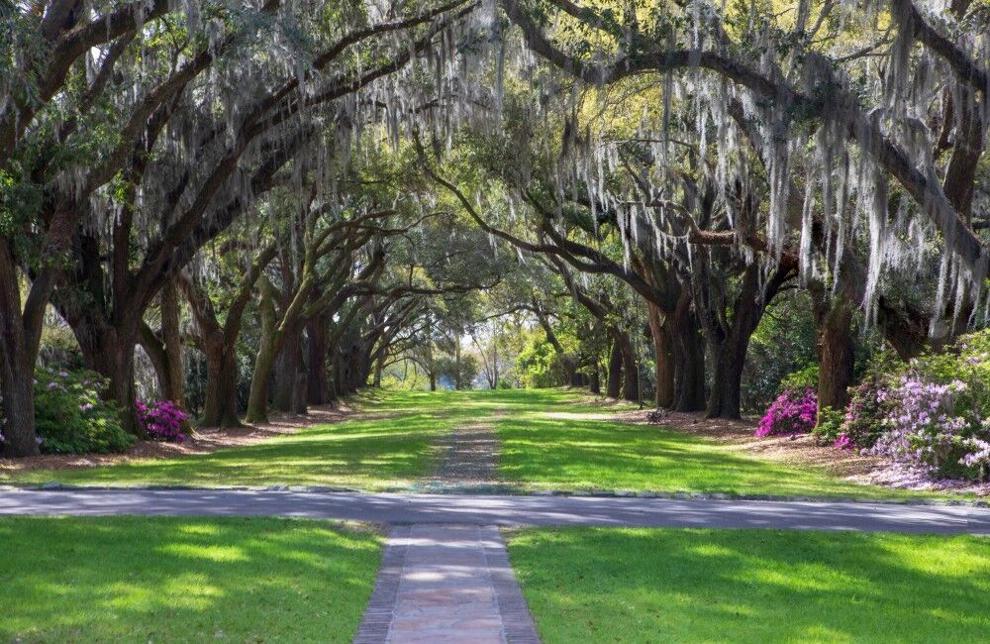 This state park is located in West Ashley. Walk along the trail through the gardens, view real/active cannons and meet the animals in the zoo. The kids can also hop aboard the Adventure, a 17th century replica trading vessel. Charles Towne Landing is the original landing site of the first English settlers in 1670.  
It's pretty easy to socially distance at the beach. Head to one of the Charleston County Parks beaches for ample parking, restrooms, showers and dressing rooms. There's the Folly Beach County Park, Kiawah Beachwalker Park and the Isle of Palms County Park .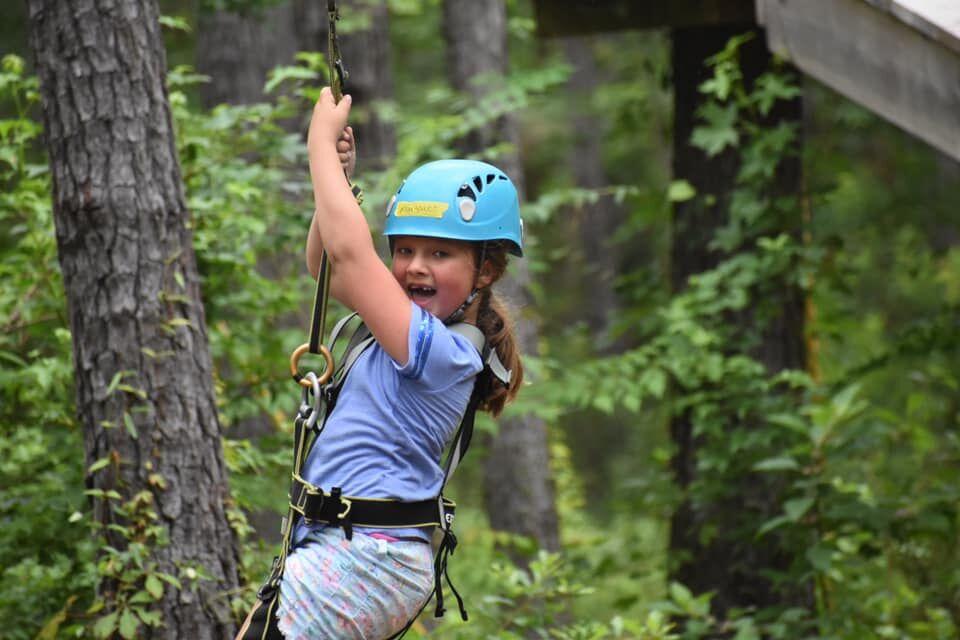 Watch your child zip through the trees…. literally, at Charleston Zipline Adventures. This is for children age five and up. There are different options for ziplining depending on their comfort level. The ticket is good for 90 minutes so they can enjoy all the ziplining they please during that time limit. Dedicated staff assist with safety precautions. Go online to book the tickets for the Kids Zip Koala Course.
Social distancing is quite easy to accomplish in the Lowcountry and you clearly won't be sacrificing any fun. As always, we recommend checking the websites or calling for places that require reservations and/or admission tickets.