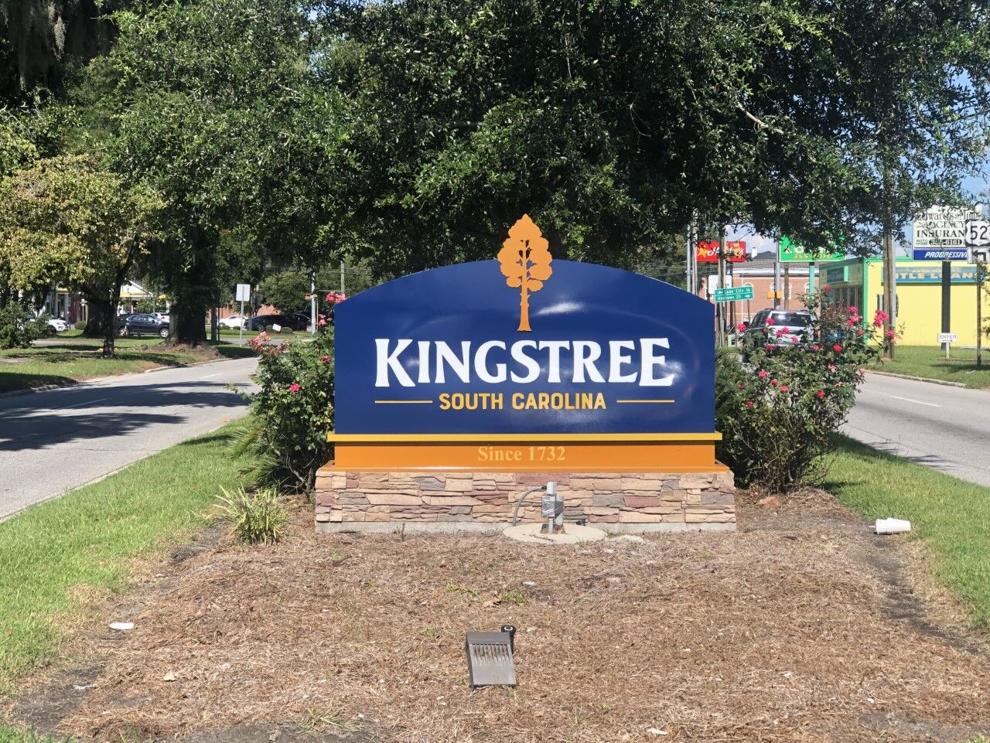 The Town of Kingstree has a new look. As part of the city's re-branding focusing on the Black River, the town got new signs to point people to attractions in town. Signs that were desperately needed as the old signs were "starting to rot" according to town manager Richard Treme.
"We started to put new signs [in]. Started to replace [the old ones,] Treme said. "Make them (the new signs) less complicated, put fewer things on there and on each sign and make it less complicated so people can find a way around. It is fitting in with the other things we're doing with the Main Street Project. We're trying to upgrade our downtown."
The new signs feature a blue background with white lettering and a golden tree. The design came from the South Carolina Municipal Association that has been working on the Main Street Project.
The money for the new signs was town money that came mostly from grants and the hospitality budget, according to Treme.
Citizens of Kingstree can expect these new signs to keep popping up, especially around the main street district, as the town continues its rebranding process with an emphasis on the area around the Black River.
"There are many people that are interested in the Black River and the development of it," Treme said.