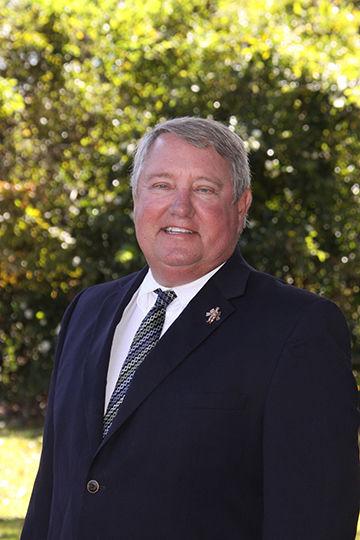 My wife will tell you that you can do all sorts of things when you are young. She said, "I was practice teaching, trying to graduate from college, plan a wedding and build a house. The builder would call and tell me I had to make a decision about light fixtures for the house. I'd leave school Friday afternoon, pick out light fixtures and continue with almost no concern. It's amazing what you can do when you're young."
Now things would take another turn. Don Contant would buy another two T-6. Now he had two. That wasn't fair at all. He had two planes and I had none. It's good to be young though.
We were selling our house. We were going to build a new house. I had started my own spraying business. All this was going on at one time. Yellow legal pads were getting filled out with all sorts of ideas about how to get a T-6 and none of those plans worked. "Just keep figuring" was the only thing I could do.
By 1979 we had sold our house, built a new one and moved in. Whew! Finally, in 1980 all the figuring and a little pressure from Don and I finally bought my own T-6.
Now what? Well, airplanes are made to fly. I started practicing to get my airshow waiver in the T-6. That done; I started flying airshows around the state and what a time it was. Five years had passed since I first became enamored with this airplane. I had been going to the airshow in Texas the last five years but this year was going to be different. I was going to fly my own World War II airplane to the show.
I just knew that when I got there, I would be awarded some type of medal and be asked to headline in the show. Newspaper reporters would flock around taking pictures and asking for interviews. All this would be going on while I was signing autographs and making plans for the movie about my life.
Remember the title, The Long Strange Journey? Well, that scenario didn't quite work out like I thought.
I was headed for the CAF Airshow in Texas. My friend David Rodgers was going with me. David is a pilot, car racing nut and an excellent photographer. We had been going to different airshows over the last few years. Now we were striking out on what I call the best flight I ever had. That's saying a lot in 50 years and nineteen thousand hours of flying.
We left Manning early one morning and climbed to eight thousand feet. There wasn't a cloud in the sky. Three hours later we landed in Milton Florida. We fueled the plane, took off and three hours later we landed in Galveston, Texas. A quick refueling and we were again at eight thousand feet going 190 MPH and a few puffy clouds were forming. We would aim at a cloud, roll upside down and pop right through the little cloud. David would take a picture of us heading through a cloud inverted. Without a doubt it was the best flight I ever had.
We landed in Harlingen, Texas two hours later. We didn't get any kind of reception but we did get into the pilot briefing. As luck would have it, we met with all the T-6 pilots and got to fly in a formation flight of 16 T-6s. Now this was the real deal. There were over 100 World War II aircraft flying at the show. It was non-stop action all day long. We got to fly in the formation flights and met with all sorts of wild and interesting people just like us.
Three days of this and it was almost sensory overload. We left on our return flight and made it home to Manning in 8.5 hours. Going from seeing an airshow act to get to fly in that airshow in just five years was quite an accomplishment. There was probably nothing I couldn't do.
The journey was about to change. More about that in part five.