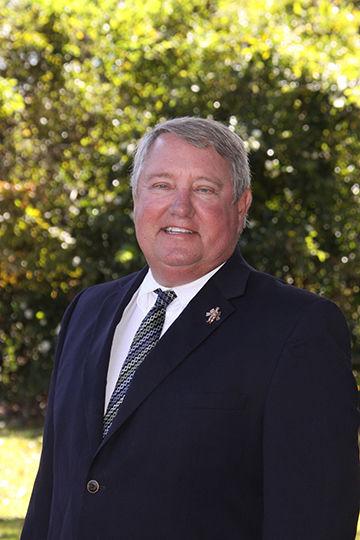 We just had the 25th running of the Kingstree Trials. Put that another way, that's a quarter of a century. Every year in November, Horsemen come from all over to test their horses. Thoroughbreds and quarter horses are brought to the McCutchen Training Center for the best of local horse racing.
This year was a special year. Just imagine in the course of the last quarter century of the things that have happened. We've all seen and done many things. It is amazing to review our personal lives and all the things that have happened. One thing that has remained rather constant has been the Kingstree Trials. Many people in attendance have been at the races every year for the past twenty-five. That is quite a record and a testament to the fun and excitement of the horse races.
This year's races met with a windy rainy day. The weather didn't stop people from attending. Ticket sales set a new record. The barn was loaded with horses from several states.
In the past twenty-five years, many people have come and gone. The fullness of time changes many of the people involved in any endeavor. Twenty-five years of horse racing is no different. Many owners and riders and other participants were not there.
This year a special person was missing. Dr. Grayson Brown was the attending vet at the Kingstree Trials for 24 straight years. He was a great friend to the Kingstree Trials and was truly missed. This year's King's Cup Race was dedicated to his memory.
Despite weather concerns, the infield was packed with revelers and horse racing aficionados. The weather was cold enough that most of the fashion wear was covered by heavy coats and raingear. It's always better with warmer weather and people dressed in cowboy chic.
Even the wet track didn't hold anyone back. Seven races were run without a hitch. Winners included The Santee Cup: Winner Lobo, owned by Well Bred Racing. The Wellness Cup: Winner Da Goat, owned by Tavon Davis. DSM Cup: Winner Chuckie, owned by Lamont Smalls. Anderson Cup: Winner Scootch, owned by Walker McCutchen. This race was dedicated to the memory of Barrett Frick. Palmetto Cup: Winner Milkshake Baby, owned by Joshua Faison. The Clocktown Cup: Winner Snowman, owned by Lamont Smalls. King's Tree Cup: Winner Carson's Kitten, owned by Carson Ann McCutchen.
The biggest constant in these twenty-five years of racing have been the McCutchen Family and the beautiful facilities at the McCutchen Training Center. Debbie, Bobby, Travis and Jason McCutchen do a masterful job of keep this wondrous event vibrant and exciting.
The unsung heroes are the Williamsburg Hometown Chamber members. They do much of the behind the scenes work including selling tickets to parking and lining up all the volunteers that make it possible to have an event such as this.
Our Sheriff's Department and EMS services provide manpower for the safety of all.
Lastly, Sponsors provided the fuel to keep this event running. This Year's Sponsors included
Presenting Sponsor: FTC
Red Ribbon Sponsor: Santee Electric Cooperative, Williamsburg Regional Hospital, Anderson Brothers Bank, Palmetto Synthetics, Bank of Greelyville, Williamsburg Tourism Board and DSM.
Post & Paddock Sponsor: The Winslow Holding Corp,
Black River Medical Supplies and Equipment, Town of Kingstree, Williamsburg County Economic Development Board, Williamsburg Pharmacy, Global Medical Response, Webber's Lawn Car, and Mia's and Beau's.
Program Sponsor: Duke Energy.
Horseshoe Club Sponsors: Whetstone, Perkins & Fulda, Williamsburg Feed & Tack, John Scott McGill, Brown's Super Klean, Le Grand Carraway, H&R Farms, and McCutchen Training Center.
The drive home from the races still provides a glimpse of the abundance a plenty we enjoy. Cotton bales and soybean fields remind us of the great part of the country we live in and all the benefits to us simply by living in the greatest on earth.