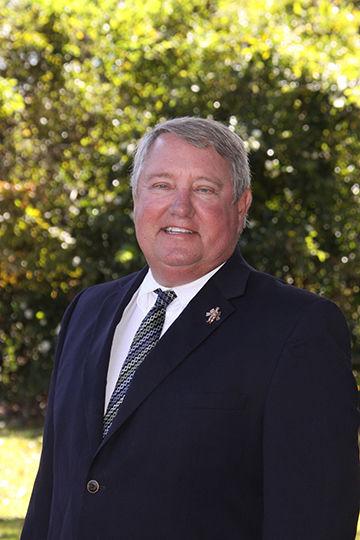 My friend Michael Bairefoot is a Master Magician in Myrtle Beach South Carolina. He likes to call himself an illusionist and comedy magician. I still think of him as an award-winning Master Magician.
Like most magicians, Michael started learning about magic at a young age. He got a magic kit when he was six years old. It wasn't long before he was performing shows in his church. Michael is a native of Darlington, South Carolina. When he was 16 years old he performed his first paying performance at the Famous Thunderbird Lounge in Florence, South Carolina. All the top local bands were playing there and Michael got a job performing. This job helped him hone his craft.
When he was 19 years old he saw an ad for entertainers in Myrtle Beach South Carolina. He called the number and got the World Famous Dollhouse Lounge. The manager told him that he was not looking Michael's brand of magic. He was looking for female dancers. However, at Christmas time that year, he went to the Dollhouse to perform his magic act for the awards dinner for all the dancers.
Michael was attending college on a tennis scholarship. It was a good thing that he was young. He got a job that summer performing at a club on Friday, Saturday, and Sunday nights from 6-10. Amazingly he drove back and forth from Florence to Myrtle Beach every night. By 1993 he was out of college and moved to the beach. Her performed magic shows in clubs and restaurants.
I met Michael in the mid-'90s at a magic convention. He competed in the Close Up Magic contest and won. He also won it again the next year. He is the only person to win the award twice at the South Carolina Association of Magicians convention. He also has won the Hal Marten trophy at the South Eastern Association of Magicians convention in Gatlinburg Tennessee. Michael loves to compete in magic contests. He has won 47 first-place awards.
Michael has been performing his award-winning act at the GTS Theatre in Myrtle Beach. His show is a combination of magic and comedy and audience participation. He has been voted Best Magician on the Grand Strand 10 years in a row. You can get more information about the show at gtstheatre.com.
If you're down at the beach, be sure to check the magic show out. It is a great time of family fun that you will remember for a long time. If you need your own magician, check out 123magicshow.com to get in touch with Michael.
Magic is a fun hobby and avocation. It does take a lot of work to be proficient at it. Michael has put in the time and effort to be not only a competent performer but also a World-renowned Magician.
This year he was awarded the Merlin Award by the International Magicians Society. This international award is a tribute to the hard work that Michael has put into his craft and the year's spent entertaining people. Best Wishes Michael on winning this prestigious award and continued success for the coming years.