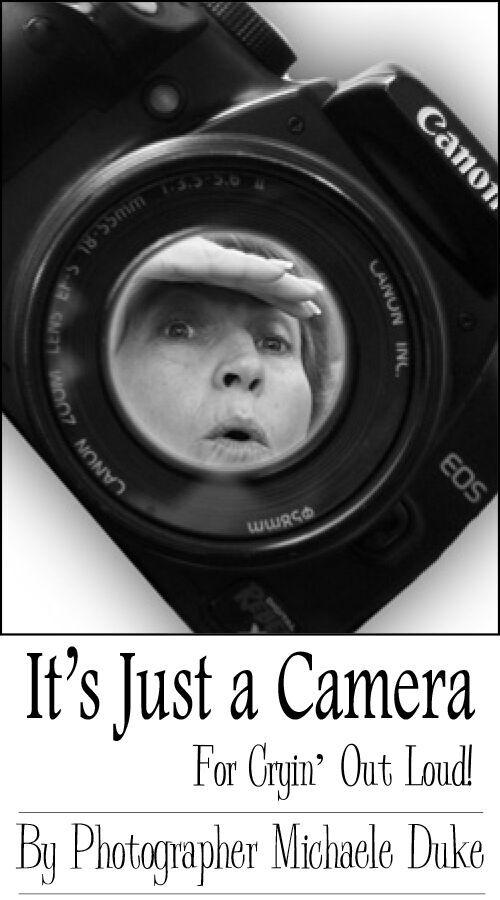 Put a camera in my hand and I'm happy.  I'm old fashioned. I grew up using a Polaroid camera. As I grew, my taste in cameras also grew. I advanced to 35mm film cameras and when I went to photography school I was introduced to 4x5 and 2 ¼ film cameras.
After school I worked at different studios where I covered weddings, captured portraits and enjoyed limited commercial photography. It wasn't until the 1990s did I dare try out a digital camera. While it was liberating - I could instantly see what I was shooting rather than relying on my knowledge of exposure  - it lacked the print quality of film cameras. Another reason I preferred film is I could manipulate the exposure in the dark room. The famous outdoor photographer Ansel Adams was a genius in the darkroom with his manipulation of the exposure during film processing.
Through the years the print quality of DSLR cameras has increased nearly equal to that of film, but at a price. A basic beginner camera body with one lens will put you out $500 or more. Then, things changed once again with the introduction of the cellular phone. By the way, did you know the first mobile phone was made 45 years ago? It weighed 2 ½ pounds, was the size of a shoebox and held a charge for about 35 minutes. Ten years later and after a lot of tweaking, it was smaller but also cost nearly $4,000. And it didn't take pix.
When they did come out with the built-in camera in 2002, the photos were nothing to brag about. A shot of the moon looked more like a flashlight in the sky and a photo of the sun at the water's horizon line resembled a blob of yellow. Actually, we still see that today but there are techniques built in to a phone that allows one to adjust exposure that will help eliminate or at least minimize those blobs. On my phone, I simply hold my finger on the bright spot until a yellow square with a sun shape appears. Holding it locks the focus as well. Then I slide the sun up or down to change the exposure.
There's so many other features our phones offer in terms of photography that it's hard not to like them. There's also something special about previsualizing what I want before the first photo is taken. No matter what device you use to capture your world, it helps to understand exposure. Ansel Adams was good at taking notes. He also co-created the Zone System which will benefit anyone who wishes to master the art of photography. Google it for more info. Our phone may be full of extras and tutorials for enhancing an image, but for certain things, I'm sticking with my Canon. Like I said, I'm old school.
Your feedback is always welcome. Readers are encouraged to email us at news@kingstreenews.com or write with your feedback, ideas, or questions.