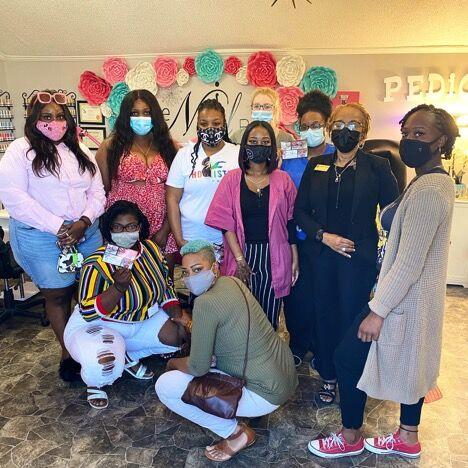 On Tuesday, April 27, 2021, Williamsburg Technical College Nail Technology students took a field trip to visit former student and business owner, Alysia Nesmith. Alysia, 33, is a graduate of Kingstree Senior High and native of Kingstree. She went on to complete the Nail Technology program at WTC and graduated in 2018. After graduation, Alysia started by renting a booth at a salon but says she despised losing some of her income to the rent that wasn't investing in her future. She found her current space and did a complete renovation to make her dreams come true. The Nail Bar opened in 2019 at 77 County Camp Rd., Kingstree,  and has steadily grown since.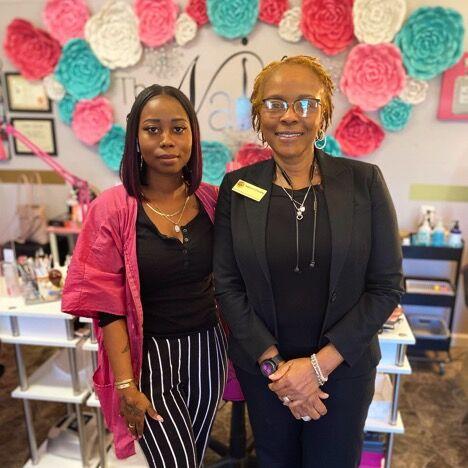 Alysia hired her first employee last month to help meet the needs of her growing customer base. The nail salon is open Tuesday – Saturday from 9 a.m. - 6 p.m. by appointment only. Alysia remains connected with the Nail Technology instructor, Darlene McCrea, and offers guidance to current students about her experiences of business ownership.
The nail technology program at WTC is an 18 credit hour course that will give you a certificate in nail technology. The program is offered in the fall and spring semesters. Upon successful completion of all program coursework, students will have accumulated the minimum 300 clock hours required for licensure. Fall registration will open July 12, so come join the WTC nail technology family!