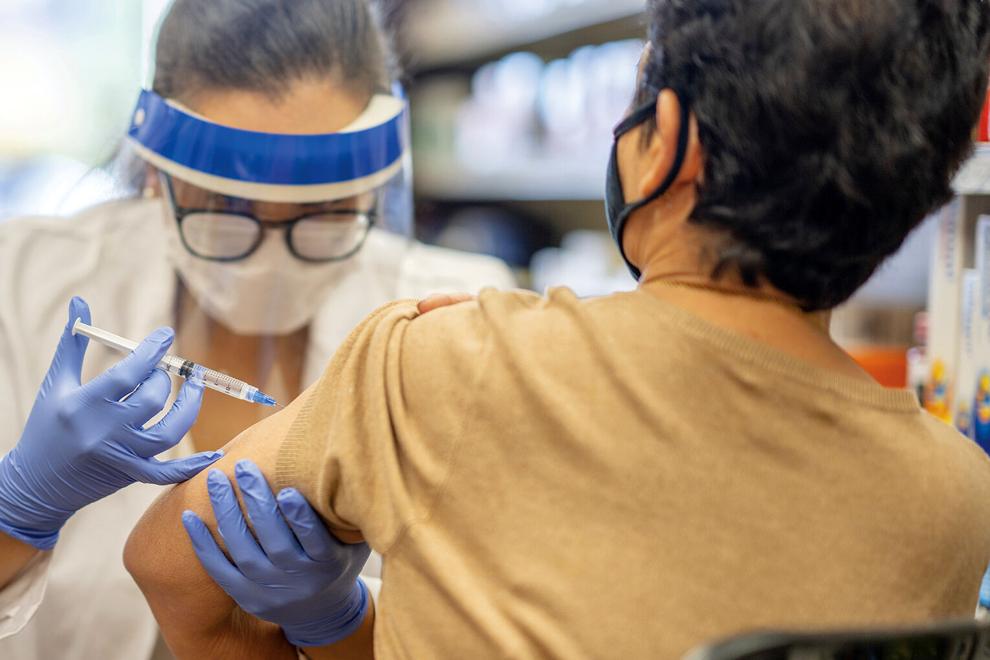 Since January 21, 2020, there have been 22,322,956 total cases of COVID-19 and over 373,000 deaths. South Carolina has been in the top tier for daily cases in the United States. In order to combat the deadly virus, a massive vaccination program is underway. As of January 12, over 25 million doses have been distributed. Over 9 million people from health care workers and those in nursing facilities have received the first dose, including South Carolina State Epidemiologist Dr. Linda Bell.
"We have the opportunity to stop the ongoing devastation that COVID-19 has wreaked on our community," said Linda Bell. "It is all of our responsibility to do everything we can to protect ourselves and those we love from this deadly disease. By sharing with others that I am receiving the vaccine today, I hope that more South Carolinians will continue to step up and do their part by getting vaccinated."
On January 13, South Carolinians aged 70 or older, regardless of health status or preexisting conditions, were able to begin scheduling their appointment to receive the COVID-19 vaccine. Millions are expected to take the vaccine but what can we expect after getting it? None of the COVID-19 vaccines contain the live virus that causes COVID-19 so a COVID-19 vaccine cannot make you sick with COVID-19. According to the Centers for Disease Control (CDC), clinical trials of all vaccines must first show they are safe and effective before any vaccine can be authorized or approved for use, including COVID-19 vaccines. The known and potential benefits of a COVID-19 vaccine must outweigh the known and potential risks of the vaccine for use under what is known as an Emergency Use Authorization (EUA).
Getting COVID-19 may offer some natural protection, known as immunity. CDC officials say current evidence suggests that reinfection with the virus that causes COVID-19 is uncommon in the 90 days after initial infection. However, experts don't know for sure how long this protection lasts, and the risk of severe illness and death from COVID-19 far outweighs any benefits of natural immunity. COVID-19 vaccination will help protect you by creating an antibody (immune system) response without having to experience sickness.
If you decide to take the vaccine you may experience side effects. You may feel like you have the flu and it may even affect your ability to do daily activities, but they should go away in a few days. According to the South Carolina Department of Health and Environmental Control (DHEC) in the arm where you got the shot you may feel pain and swelling.
If you have pain or discomfort, talk to your doctor about taking an over-the-counter medicine, such as ibuprofen or acetaminophen. To reduce pain and discomfort where you got the shot apply a clean, cool, wet washcloth over the area and use or exercise your arm. To reduce discomfort from fever drink plenty of fluids and dress lightly.
DHEC says in most cases, discomfort from fever or pain is normal. However, contact your doctor or healthcare provider if the redness or tenderness where you got the shot increases after 24 hours or if your side effects are worrying you or do not seem to be going away after a few days. If you think you might be having a severe allergic reaction after leaving the vaccination site, seek immediate medical care by calling 911.
Both COVID-19 mRNA vaccines will need two shots to get the most protection. The timing between your first and second shot depends on which vaccine you received. You should get your second shot for the Pfizer-BioNTech 3 weeks (or 21 days) after your first shot and for the Moderna 1 month (or 28 days) after your first shot.
You should get your second shot as close to the recommended 3-week or 1-month interval as possible. However, there is no maximum interval between the first and second doses for either vaccine. You should not get the second dose earlier than the recommended interval. ​
 If you need help scheduling your vaccine appointment for your second shot, contact the location that set up your appointment for assistance. For questions or if you are having trouble using vaccine management or scheduling systems, reach out to the organization that enrolled you in the system. This may be your state or local health department, employer, or vaccine provider.​
South Carolina, like all states, currently has limited supply of COVID-19 vaccine. Some locations that offer the vaccine may not have an appointment available for several weeks, depending on their vaccine supply. Facilities receive doses of vaccine each week from the federal government.