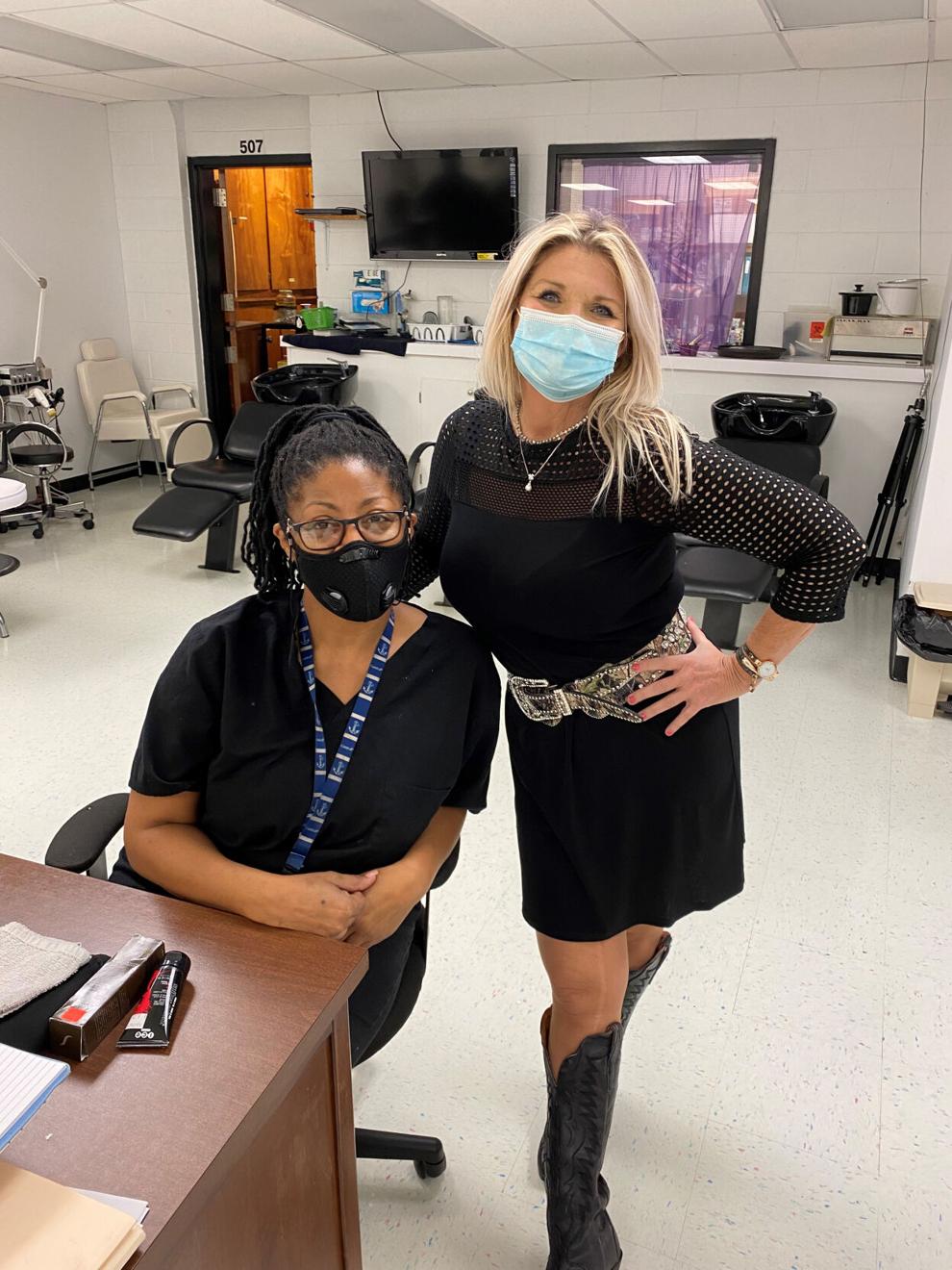 Williamsburg Technical College School of Cosmetology hosted Kim Goslee, a representative of Icon Shears with 30+ years of experience in the industry and currently demonstrates as a platform artist at hair shows around the country, on Tuesday, February 16.
Kim presented for an hour to students about the importance and knowledge of shears. Topics such as levels, hardness, steel origination, safety and maintenance of shears were all discussed and even the ergonomics of the job and proper handle selection for different cuts.
Kim encouraged the students to pursue their dreams and told her story of success and shared tips to help them get started with their careers. She also noted this was her third visit to Williamsburg Technical College and said "Your instructor is very attentive! I go to all the schools and many instructors do not attend the presentations I give, but she is amazing! She helped me set up and was super involved in the entire process."
The instructor she is referring to is the current instructor of Cosmetology, Danielle Webb, who began her teaching career in 2005 at Williamsburg Technical College, left from 2007-2014 to work at Florence Darlington Technical College and returned home to Williamsburg Technical College in the fall of 2014.
When asked what Danielle loves about teaching, she said "When I get a student that is really interested I love preparing them and seeing them really understand the skillsets and I love seeing them ready to work in the field." When students graduate from the program they must pass the State Board Exam and then can begin their careers.
The school of Cosmetology students complete 39 credit hours focusing on things such as cuts, color, facials, make-up, nail care, styling, chemical services, sanitation, business of cosmetology, skin diseases and so much more.
Williamsburg Technical College offers many two-year programs that produce excellent, career-ready individuals through in-class, virtual and experience-based learning. Enrollment for Summer 2021 begins on March 31. Don't wait to pursue your dreams, sign up for classes this summer.