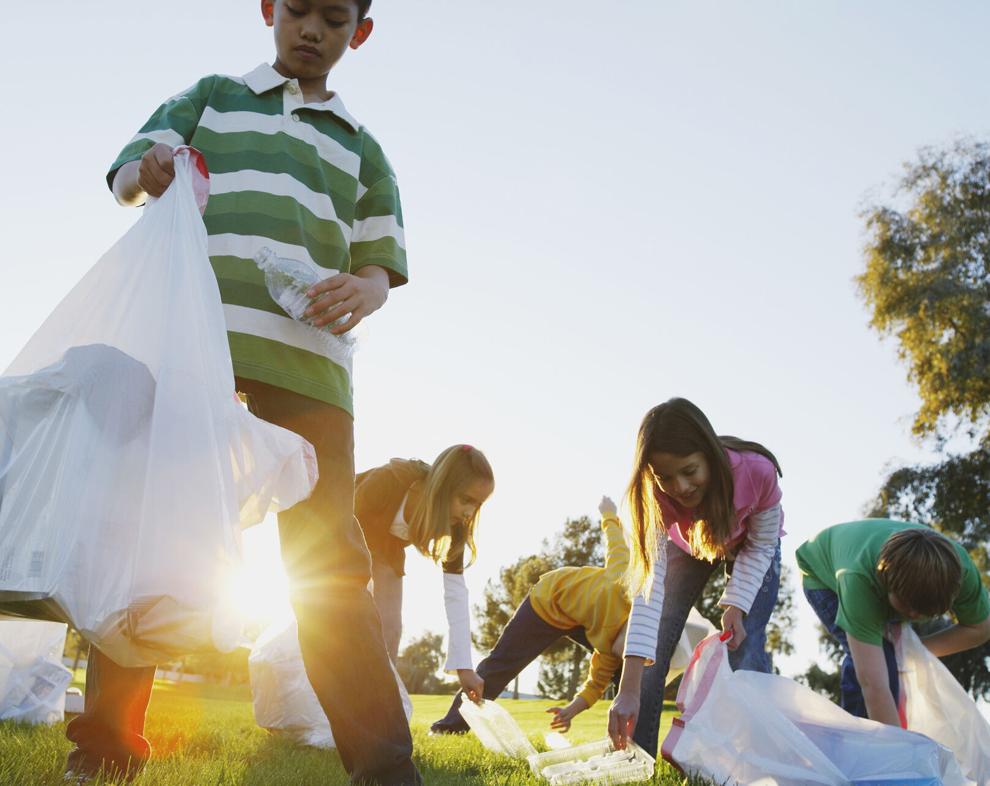 Last month's rains exposed a relentless problem that has plagued Williamsburg County; trash. Like many counties across America, many of the county's roads and highways are a linear trashcan. Debris can stretch as long as the road itself, is unsightly and invites vermin.  The swollen ditches from the near flooding conditions advertised the tons of plastic bottles, fastfood bags, and anything else that can be thrown from the window of a vehicle.
According to a February 15, Post and Courier article, litter has become an epidemic during the COVID-19 pandemic as more people are using drive-thru restaurants and then discarding the containers along the way. The S.C. Department of Transportation hired contractors to help with cleanup for the first-time last year, paying $668,000 for collections of more than 272 tons of rubbish, and regular employees of the agency have been tasked with cleanups as well.
Nationwide, littering programs that target individuals who litter have largely been unsuccessful but not all. A Baltimore City campaign aimed at people who do not litter but do not get involved in cleanup efforts has been successful. According to an article published by the National Oceanic and Atmospheric Administration (NOAA) regarding the city's efforts, by targeting people who do not litter but also do not otherwise act against it, the project (Trash Free Maryland) empowered people and increased community engagement, creating a positive message for Baltimore.
Locally, litter pickups are widespread and ongoing. For years, groups and individuals have made the weekly or monthly trek down their community's roads picking up dozens of bags only to see their efforts wasted because of the actions of irresponsible citizens.
Williamsburg County government received a $20,000 Palmetto Pride grant to hire personnel whose sole job is to pick up trash. Supervisor Dr. Tiffany Wright said within weeks of finishing, the area would be blanketed again. "It's just an unending battle," she said. "We will steadily fight this battle until we can improve on our enforcement activities and put them (offenders) on the front page of The News. Maybe that would embarrass them." In 2020, she reached out for volunteers to join a new committee named the Litter Control Action Team or L-CAT. She said she is currently meeting with stakeholders and recruiting volunteers.
Beverage container deposit laws, or "Bottle Bills" are in place in 10 states but not in South Carolina. The law is designed to reduce litter by capturing bottles, cans and other recyclable containers for recycling. The way it works is the consumer pays a deposit to the retailer when buying the beverage and receives a refund when they return the empty container. A similar Bill, the South Carolina Beverage Container Recycling Act (S. 819) has been residing in the Senate Committee on Medical Affairs since 2018. It has since been shelved.
According to Keep America Beautiful, 51.2 billion pieces of litter are tossed on to American roadways annually. The organization predicts that in less than 30 years, there will be more pounds of plastic in the ocean than pounds of fish. The good news is paper, metal and glass litter have decreased steadily as recycling continues to grow. Nationwide, that's good news; however, Williamsburg County most likely isn't included in that statistic.
Citizens can report an issue by calling Williamsburg County Litter Control at (843) 355-9378 or, to report a litterbug statewide call the PalmettoPride hotline at 1-877-7LITTER. South Carolina's Litter laws can be found at https://www.palmettopride.org/enforcement/sc-litter-laws/ or https://www.scstatehouse.gov/code/t16c011.php (scroll down to Section 16-11-700)