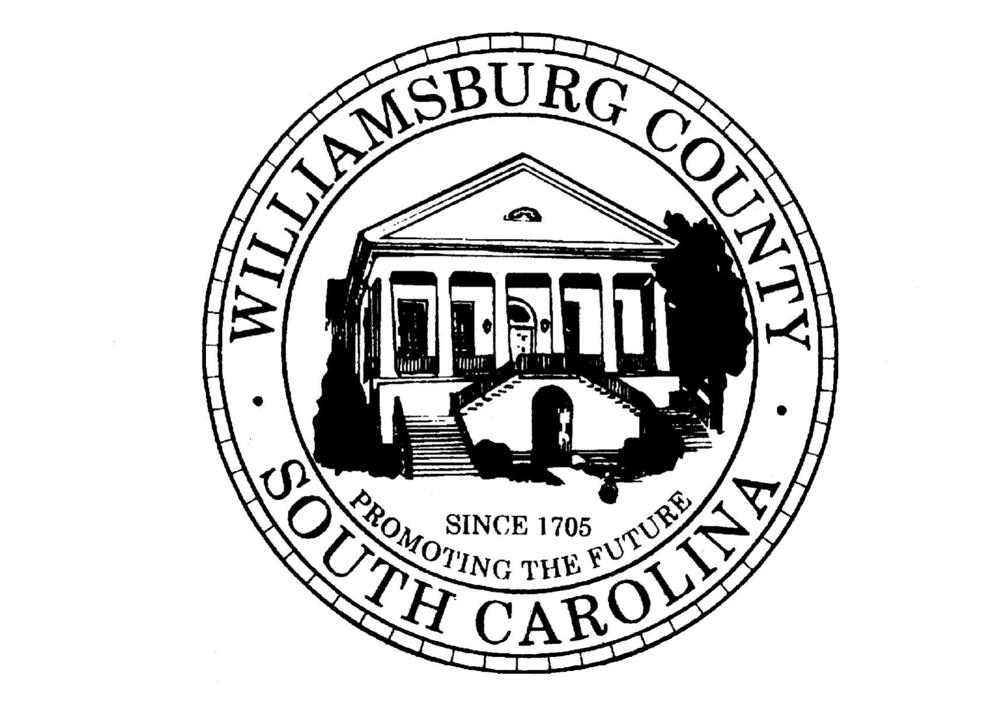 An investigation into complaints by Williamsburg County Transit Services (WCTS) employees has led to a cornucopia of serious problems within the department. The findings, which are startling, were presented to W.C. Council during its January 21, meeting.
Janet Hicks, CPA, of The Hicks-Guerry Group in Lake City, was hired to conduct a forensic study (a financial audit is different from a forensic study in that the financial statement is taken as a whole, not individual transactions) when the complaints were brought to the attention of County Supervisor Tiffany Wright. In August 2019, Wright said the county was found to be in violation of overtime and wages of nearly $500,000 over a two-year period. In other words, employees were not paid what was owed to them.
At that time Executive Director Michael Burgess was placed on leave with pay. During the study, Burgess was placed on leave without pay.  On January 23, two days after the oral report was presented to council, Wright said Burgess was no longer with the agency but Wright added the investigation is not over. "We've only scratched the surface," said Wright in a later interview. "We're going to continue to dig and we're going to continue to expose things that are not for the benefit of this county." When asked if there could be a criminal investigation as well, Wright said, "Absolutely."
WCTS provides rural public transportation service in the county using Federal Transit Administration Section 5311 funds, State Mass Transit funds and local funds. The county appropriates $239,000 annually for staffing and payroll. Wright said up to the 2018 election, the agency's Advisory Board consisted of County Councilmen Andy McKnight and Franklin Fulmore and Councilwoman Jeannie Brown-Burrows. Since the 2018 election, two other councilmembers have been appointed to replace Fulmore and Burrows, with McKnight remaining on the board. The board's job is to provide oversight of the agency's budget.
Hicks' study, which began in August 2019, is ongoing due to what she referred to as a shroud and atmosphere of secrecy and uncooperation by the staff and the lack of proper records. "This has been by far the most difficult engagement I've worked on," said Hicks who has been in public accounting for 35 years and specializes in forensic accounting.
Hicks' job was to review the general ledger account, checks and deposits and monetary relationships handled by the department from June 30, 2018 to June 30, 2019. Preliminary findings show questionable reimbursements to Burgess and Assistant Director Dianna White (who was terminated from her position during the study on an unrelated incident) did not have proper documentation or authorization outlined by county policy. When staff was asked about it, Hicks said they were told, "That's how we were told to do it or we weren't asked to show proper documentation." Hicks said those responses only helped to confirmed her suspicion that the agency had been acting on its own without oversight from county administration.
Hicks provided several examples. She couldn't access computer records because the agency has an exclusive relationship with an outside IT company that has nothing to do with the county. She gained access only after contacting the company. Several cell phones and tablets the department paid monthly fees for were unaccounted for or found to be in the possession of people not employed by the agency.
"This specific incident was the first indication that upper management of Transit Authority was not willing to divulge information to me freely, that we later had to dig to find and prove this information that was readily known by many of the staff," said Hicks.
Hicks found internal control issues in respect to inventory, payroll, time management, and fringe benefits to name a few. "In other words, the lack of internal control and oversight is systemic throughout this agency," said Hicks. "For me to go into each and every issue tonight would take too much time for council."
Instead she presented an outline, which included improper payroll records and time keeping and an employee who was allowed to ride the clock and paid for time they were not actually working. She said one particular driver was being paid an astronomical amount of overtime because the Executive Director was not requiring employees to maintain proper and accurate payroll records for hours they were actually working. This resulted in back pay from the county's self-audit allowed by the U.S. Department of Labor.
Hicks also reported inventory unaccounted for, assets sold by Burgess that did not go through the proper sales policies, dozens of tags that were never deactivated with the Department of Transportation and purchase and sales of vehicles not properly recorded in the financial records. In addition, over half of gift cards (ranging from $50 to $500) worth an excess of $10,000 are unaccounted for, a violation of county policy and IRS rules on compensation and benefits, and all of which result in improper reporting and payroll taxes by the agency. Hicks said she also found Burgess and White were given reimbursements that did not contain proper approval or substantiated documentation.
Hicks said during her time at the agency she and her staff provided recommendations to upper management and to Wright on how to fix some of the internal control issues. She recommended council conduct a complete review of policies and procedures and pointed to the lack of oversight. "I find that the former county supervisor and the transit advisory board and county council have been somewhat derelict in their duties and responsibilities to your councilmembers and to the citizens of Williamsburg County for not requiring this agency and its executive director to comply with and follow the polices set forth by county administration," said Hicks.
Council will decide whether to continue the study; however, Wright said once the written report is available she would ask that the investigation continue with Hicks' engagement expanding countywide to include Economic Development and Alcohol and Drug Abuse. "What's relevant is finding the deficiencies and policies and procedures, implementing proper oversight so that the citizens and taxpayers of Williamsburg County can rest easy that these agencies are being managed properly." Councilmember Eddie Woods asked for a meeting to go over the details of Hicks' report. "We need to know all about what happened in the past so we won't repeat it," he said.