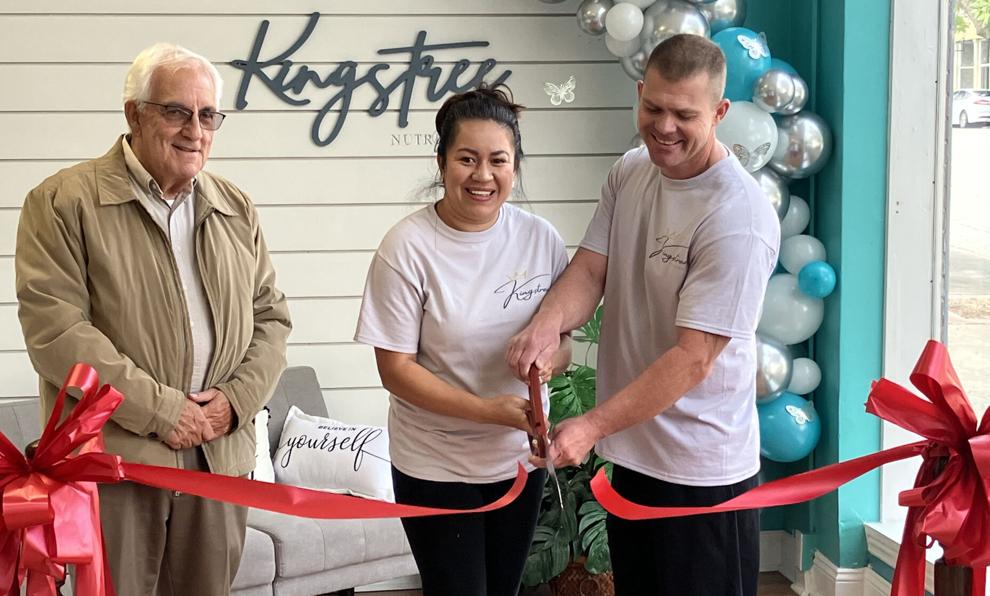 When Jason and Damaris Durham were living in Florence, Alabama, they traveled earlier this year to see friends in Georgetown who owned a shop and sold nutritious shakes and teas. The Durhams were sold on selling the healthy products, but they weren't sure where to sell them.
"I was talking to a friend, and we were praying about it," Jason said. "Later he sent me a text, saying 'The king's still got one more move.' Then we found Kingstree, and I thought, 'Maybe it's supposed to be.'"
Sure enough, the Durhams have opened Kingstree Nutrition at 110 E. Main St., almost on the corner of Academy Street. They cut a ribbon Friday to celebrate joining the Williamsburg Hometown Chamber, and they officially opened Monday.
In Alabama, he was a subcontractor who installed floors. They had a baby boy six months ago. Before she got pregnant, Damaris was introduced to healthy shakes and teas and lost 20 pounds.
"She was working in a trailer plant," Jason said. "A girl she was working with there got into this business and took her under her wing and taught her how to make them and taught her the business end of things. … She just fell in love with it.
"It took her awhile to sell me on it. I was skeptical, like, 'I don't know about these shakes and teas.' Then I started drinking them, and I was like, 'I'm not hungry. I've got energy. I'm not really putting on a lot of pounds.' The product spoke for itself.''
So it was time for a big life decision.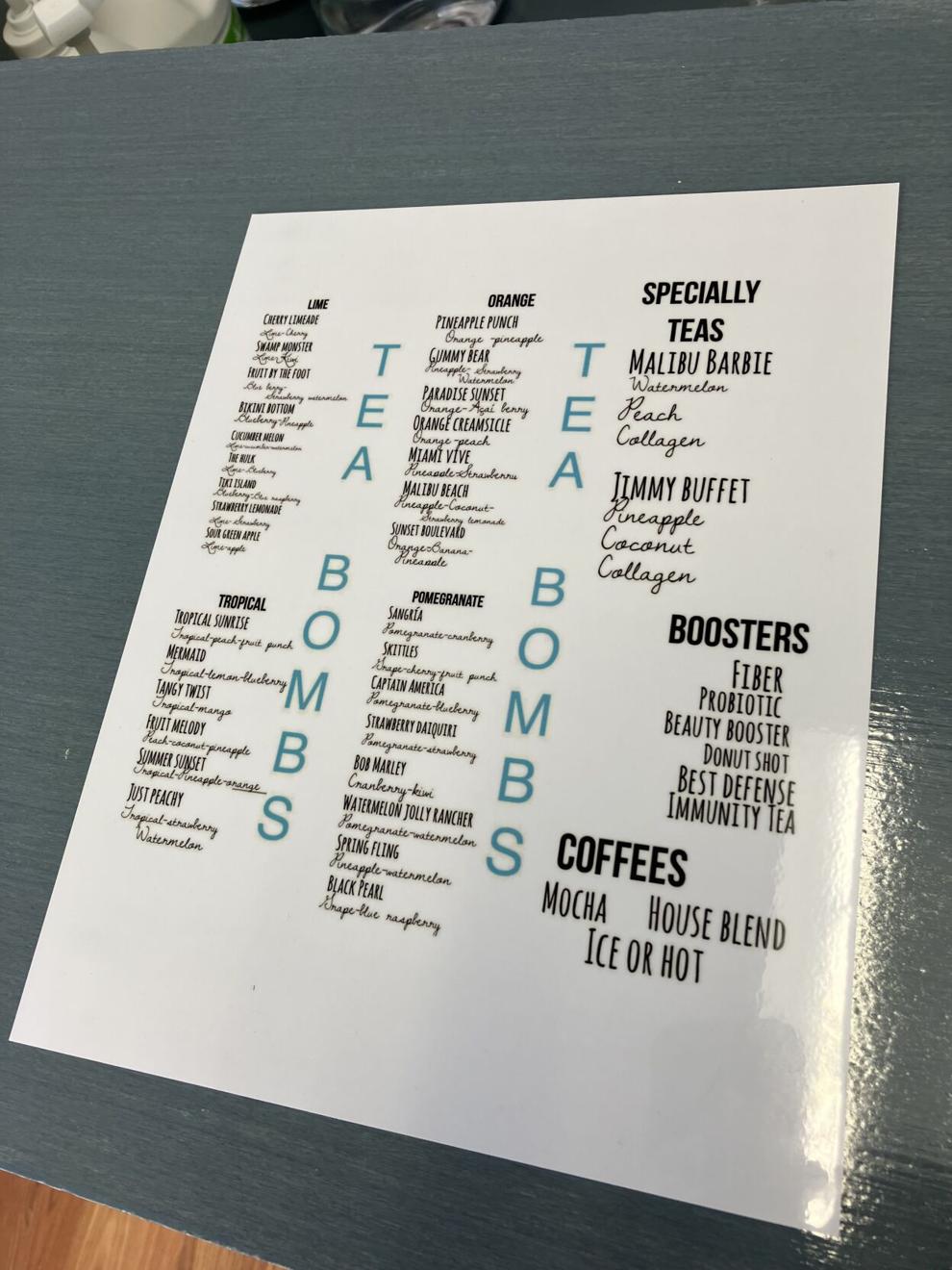 It was time to shake it up.
"My wife presented this opportunity, and I was like sure, why not?" Jason said. "It gets me out of that daily routine of sweat and grind and just get in here and maybe help somebody."
Kingstree Nutrition's menu features tea bombs and specialty teas, such as Malibu Barbie (watermelon, peach and collagen) and Jimmy Buffet (pineapple, coconut and collagen). It features protein shakes such as Orange Cream (Orange Creamsicle, Kingstree Sunset, Tropical Breeze, blueberry muffin and lemon pound cake) and Cookies & Creams (Apple Jacks, birthday cake, Chips Ahoy, peanut butter cookie and Oreo cookie).
Demaris' favorite shake is the Malibu Barbie.
Which does she like better: the shakes or the tea bombs?
"I like both," she said. "If I drink a shake in the morning. Sometimes I have my tea in the morning and sometimes with my lunch. I have a lot of energy all day. Keep going with that baby."
How can drinks with these ingredients be healthy?
The protein shakes only have 200 calories. The tea bombs are sugar free.