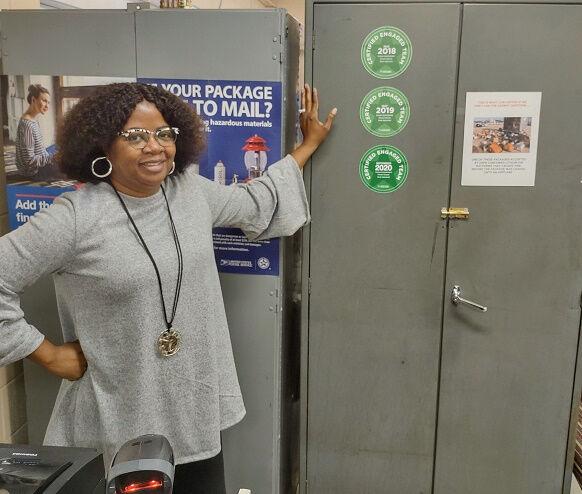 The Salters Post Office team was recently recognized by the U.S. Postal Service as a Certified Engaged Team (CET) Recognition. It is the third time the team has been recognized.
The team consists of Postmaster Geraldine President, Vicki Fulton, Malanie McCutchen, Rose Gamble, Phillip Singleton, Wallace Mack, Felicia Walker, and Herman Vanderhorst. Becoming a CET is considered "Best in Class" according to Gallup's global database. There were only 518 teams across USPS to achieve this status in 2020, 2019, and 2018.
Postmaster President believes communication and respect are key drivers to their success. "Holding group discussions that allow everyone to express their concerns helps us to resolve issues," President said in a press release. She says she often tells employees that she can't fix it if she doesn't know it's broken. "If you respect employees, they will respect you."
According to the organization, Certified Engaged Teams play an important role in strengthening and improving USPS organizational culture, helping drive operational excellence, which ultimately leads to providing an exceptional customer experience. Engaged teams are involved in, committed to and enthusiastic about their work, provide great customer service to their customers, and are conscientious to the needs of their team members providing safe work environments that extend to the community.