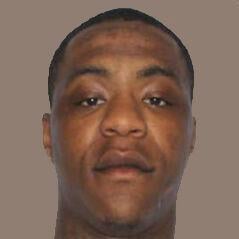 Marquise Devonte Franklin, 22, of Greeleyville, was arrested by the United States Marshall Service Task Force on November 13, in connection to a double murder, according to a press release issued by the Williamsburg County Sheriff's Office.
Investigators with the Sheriff's Office, Kingstree Police Department, and the Williamsburg County Coroner's Office continue to investigate the deadly shooting that occurred on October 3, in Lanue Floyd Village in Kingstree.
When in the incident occurred, responding deputies discovered that three gunshot victims were transported to Williamsburg Regional Hospital. Upon further investigations into the incident by Williamsburg County Sheriff's Office Investigation Division, it was discovered that there were only two gunshot victims. Both victims, a male and a female succumbed to their injuries. The United States Marshall Service task force located and arrest Marquise Devonte Franklin for the charge of Murder.
The incident remains under investigation. Anyone with knowledge or information regarding the shooting is asked to contact WCSO Investigators at (843) 355-6381. You do not have to reveal your identity to leave information.