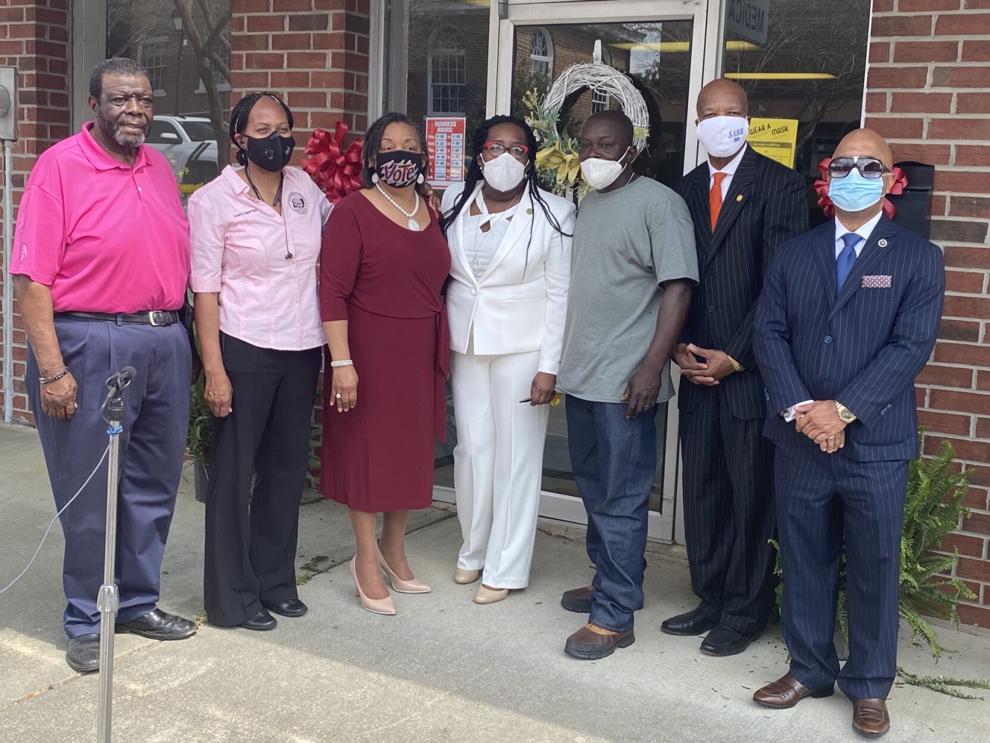 Nydra Wilson recently celebrated a ribbon cutting of her business, LowCountry Medical Training Center. LowCountry is an allied healthcare training school that prepares individuals for the healthcare industry.
The center offers nursing assistant, EKG, phlebotomy, pharmacy technician, medical office, medical billing and coding, patient care technician, medical assistant, dental front office, and chairside dental assistant. After completing the courses, students will be able to sit for their certification exam. 
Wilson first launched the center at the Kingstree Library in 2019. The training school is now located at 128 Hampton Ave., Kingstree. "I am certainly excited about the journey and the vision that God gave me," said Wilson in a press release. "I certainly have a passion in education and I love working in the healthcare field. My ultimate goal is not just to open up another allied healthcare training school, but to help individuals pass the certification exam and land an awesome career. This is a dream come true and I am ready to serve."
Wilson has worked in the healthcare field for 18 years. She has her Masters in Healthcare Administration and her certification in Medical Billing and coding and Medical Front Office. On March 2, she was certified through the SC State of Higher Education. She is the daughter of Minister Leroy and the late Sheroyl McAlister. She is married to Travis Jarman Wilson and they have four daughters.