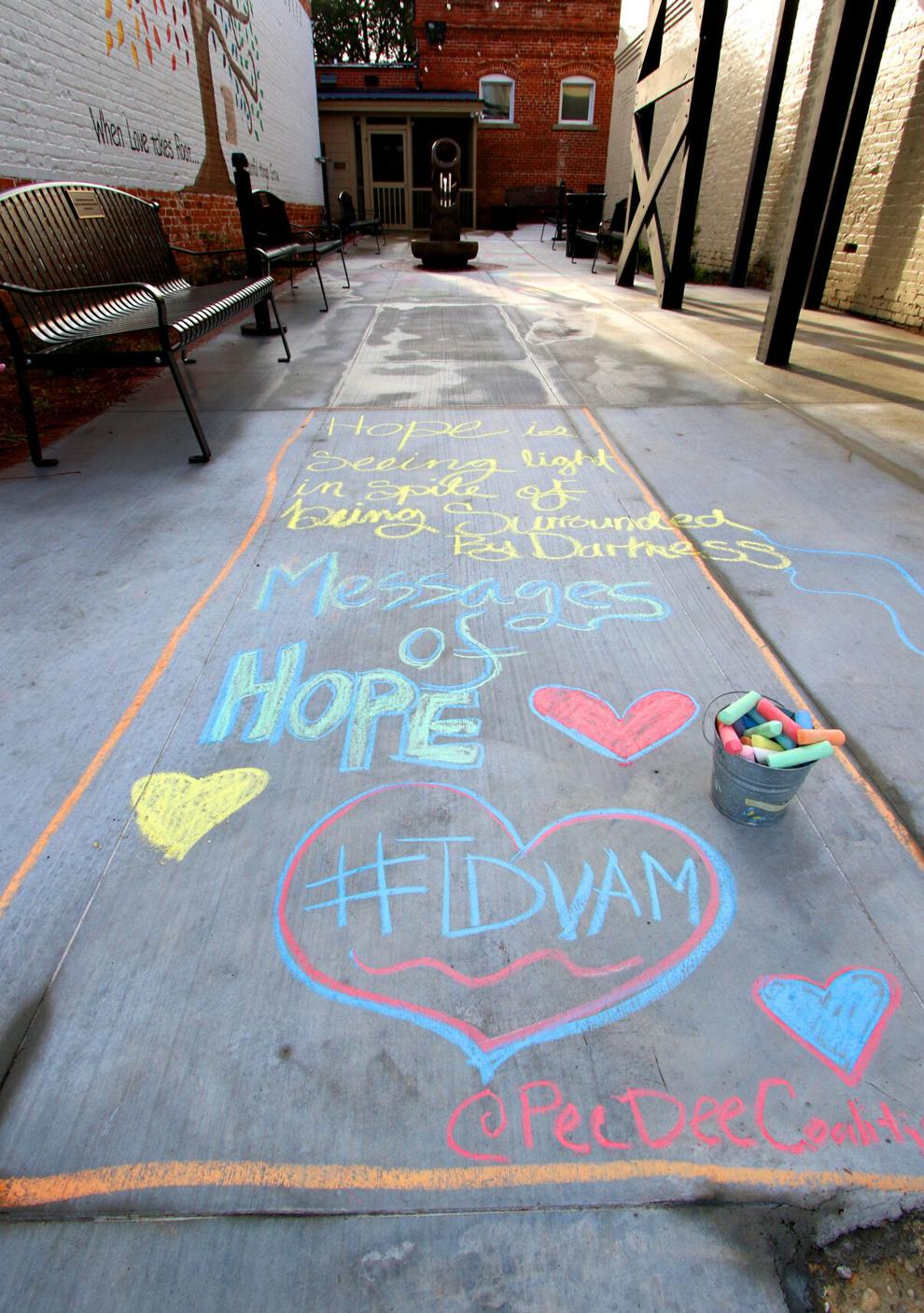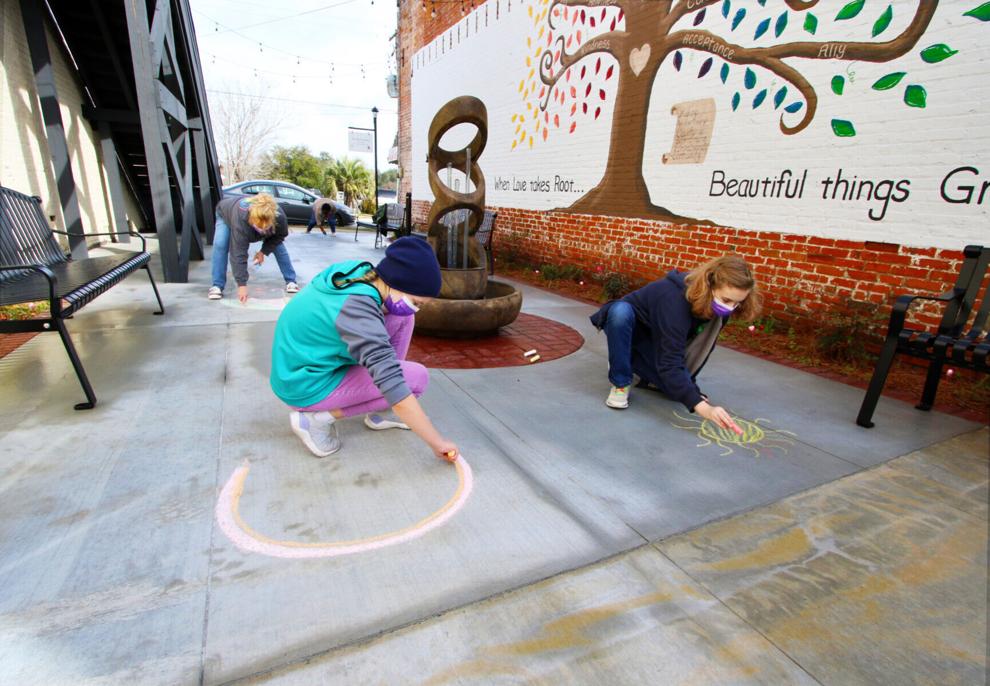 The staff of the Pee Dee Coalition Against Domestic and Sexual Assault is inviting businesses, community and families to drop by the center at #2 Courthouse Square in Kingstree and leave messages on the surface of the newly remodeled courtyard.  A simple message can be a colorful rainbow or say "Shine." Chalk is available during normal business hours and will be located outside near the stairway. "February can be super gloomy and given the current situation with COVID, we felt encouraging each other might be a great way to brighten hearts and inspire those who are hurting," said Holly Powell, Research Development Coordinator. "A little sunshine on a cloudy day, so to speak."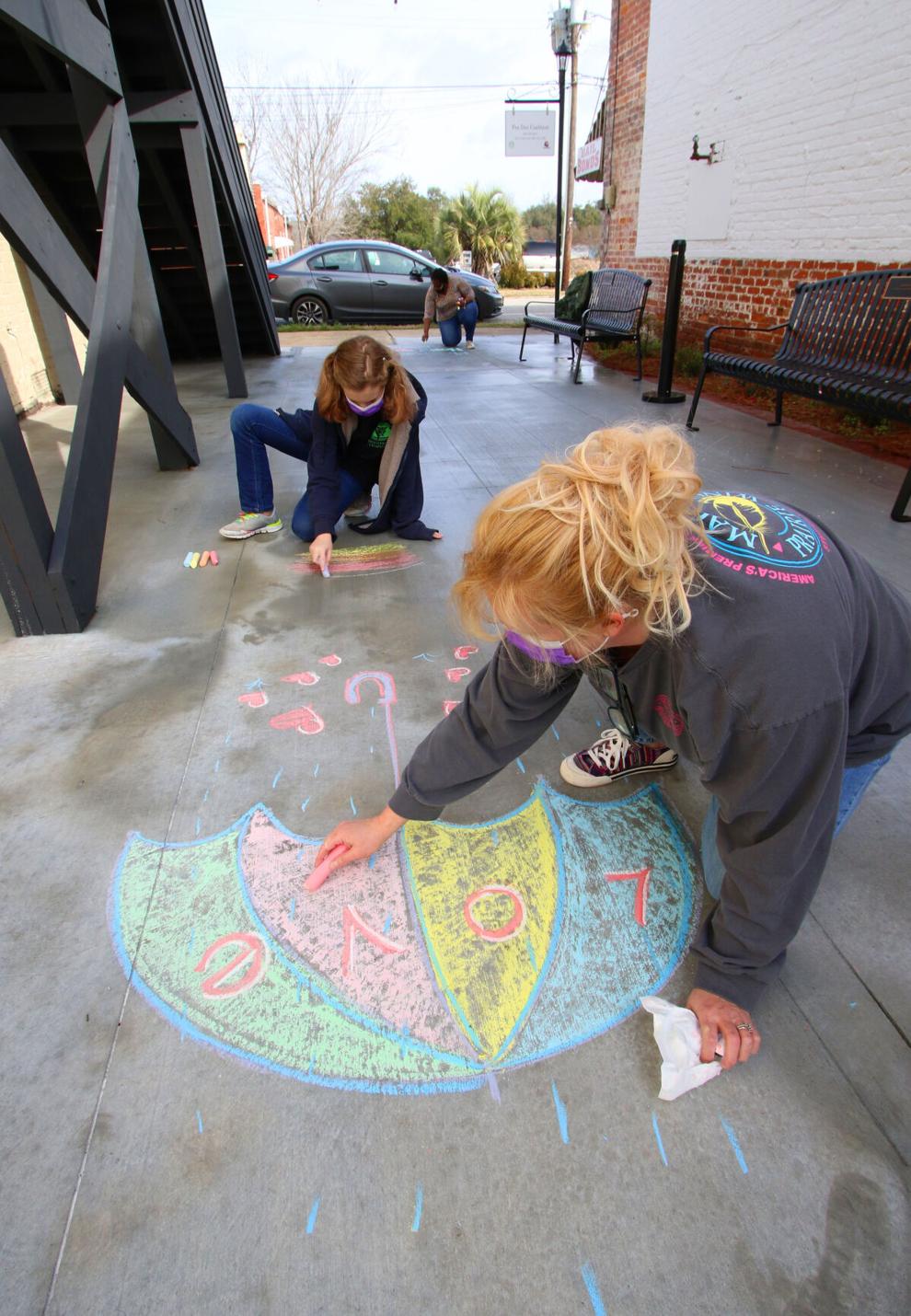 Pee Dee Coalition is a nonprofit, volunteer organization dedicated to the reduction of sexual assault, family violence, child abuse and to the needs of its victims. Through advocacy, counseling, referrals and more, the Coalition has helped hundreds of victims within Williamsburg County, and thousands within its region.
The organization has been operating in Williamsburg County since 1993, but did not have a physical space in the county until February 2020, when they celebrated the grand opening of the satellite center. In November 2020, the courtyard behind the center was unveiled during a ceremony. The narrow space between two buildings was transformed from a weed-filled alleyway to a serene courtyard that includes a two-story mural, flowing fountain and benches, made possible through Preserving a Legacy of Peace & Justice campaign.
During the month of April, the nation observes Sexual Assault Awareness and Child Abuse Prevention. The local Coalition always plants bright blue pinwheels in the median at the intersection of Main Street and Longstreet Street to remind us of the observance and that we play a role in the social and emotional well-being of children and families in our communities. Donations are always welcome.
If you or someone you know is suffering from domestic violence, please call the 24-hour crisis hotline at (843) 669-4600 or toll-free at (800) 273-1820.