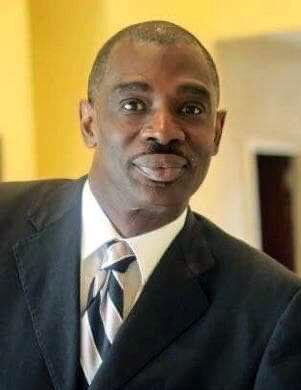 Established in 1991, the Governor's Awards in the Humanities recognize outstanding achievement in humanities research, teaching, and scholarship; institutional and individual participation in helping communities in South Carolina better understand our cultural heritage or ideas and issues related to the humanities; excellence defining South Carolina's cultural life to the nation or world; and exemplary support for public humanities programs.
The Fresh Voices in the Humanities Awards recognize individuals who are working in unique and innovative ways to use culture and history to bring people together, but whose efforts may have gone relatively unnoticed beyond their own community.
South Carolina Humanities will host the 2021 Governor's Awards in the Humanities Luncheon and Award Ceremony on Thursday, October 21, in Columbia.
Michael Allen, a native of Kingstree, is the recipient of the 2021 Governor's Award in the Humanities.
Allen has served as a National Park Ranger, an Education Specialist, and a Community Partnership Specialist for the Gullah Geechee Cultural Heritage Corridor. He earned a degree in History Education from South Carolina State University and began his career with the National Park Service in the summer of 1980. His career has been defined by his community activism and his deep-seated interest in our nation's spiritual growth as it relates to history and culture. He played a major role in the National Park Service's Gullah-Geechee Special Resource Study, which examined the feasibility and suitability of establishing educational centers as well as determining ways to increase interpretation and preservation of this valuable culture. After five years of work, the final report was presented to Congress in 2005. Through the leadership of Congressman James E. Clyburn and the tireless support Allen, the U.S. Congress passed the Gullah Geechee Cultural Heritage Corridor Act in 2006 to establish the United States' first and only African American National Heritage Area. In 2014, the National Parks Service appointed Allen as a lead team member on the NPS Special Resource Landmark Study exploring the history and legacy of the Reconstruction Era. As a result of this groundbreaking study, a new National Park Service site called the Reconstruction Era National Monument was established by Presidential Proclamation on January 12, 2017.
After more than 37 years in public service, Allen retired from the National Park Service in December 2017. He currently lives in Mt. Pleasant, and he is an Elder at Christ Temple Church of North Charleston.