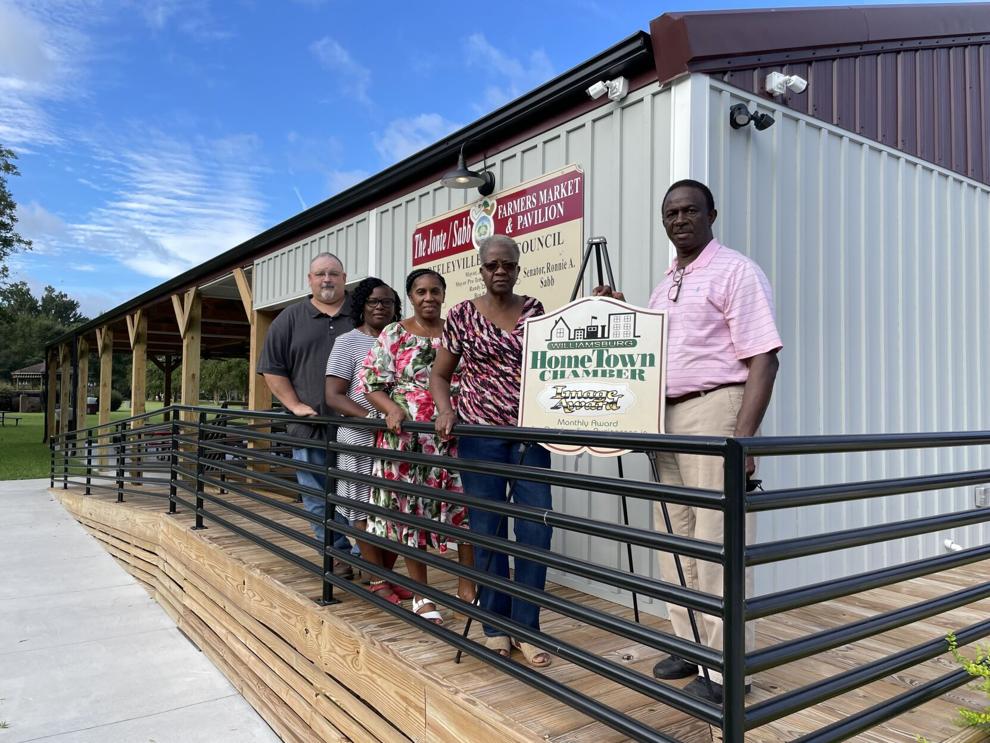 The Williamsburg Hometown Chamber congratulates the Town of Greeleyville for being the September Image Award recipient. This May, the town celebrated the opening of the Jonte/Sabb Farmer's Market pavilion with a ribbon-cutting ceremony.
The process kicked off in 2018, during the Flag Day Festival when the Legislative Delegation announced $100,000 in funding. Additional funding was provided by the USDA, Dept. of Agriculture, Duke Energy and S.C Parks and Recreation.
The pavilion is located behind Town Hall at 3 Toby Place and is nestled between rows of shady Crepe Myrtles. It is named for Senator Ronnie A. Sabb and the late Leonard Jonte, who died in 2008 and devoted countless hours to his native town.
The building is a shining example of hard work, dedication, and vision. The impressive structure consists of a lighted stage, a 3,734 square foot open assembly area and two separate bathrooms with changing areas for performers such as dance troupes. Huge wood supports add beauty and guarantee the building will withstand a strong storm.
Many events have been held at the site such as church services, anniversary parties and aerobics. Mayor Jessie Parker plans to add a bi-monthly Farmer's Market next year. To reserve an event, call the town at (843) 426-2111.