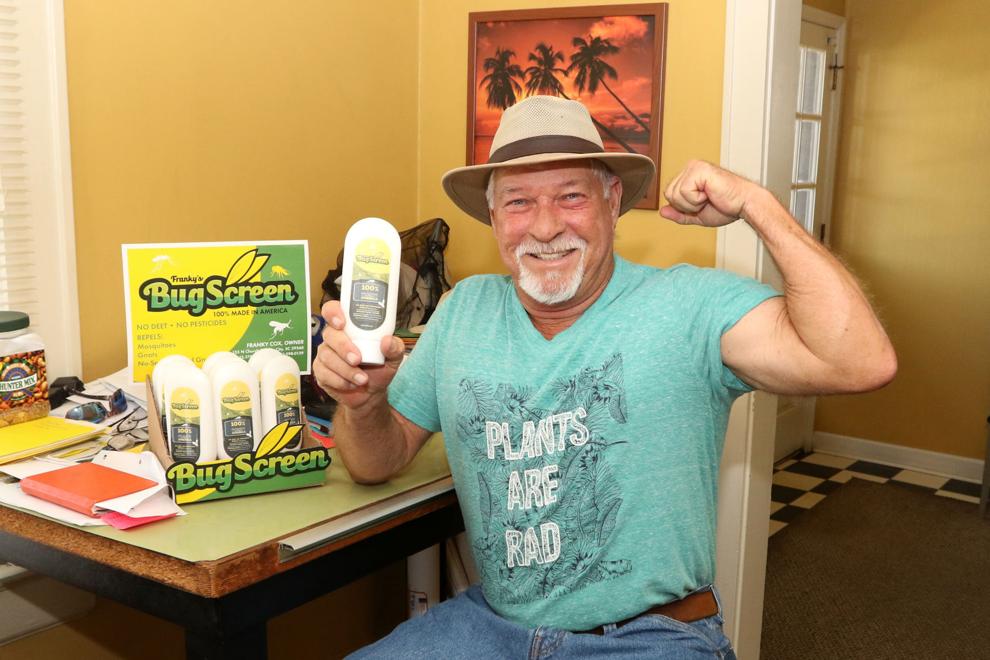 Bugs beware. There's a new repellent in town and it's out to get you. Sunset Acres owner Franky Cox is behind the patented cream that is flying off shelves. Cox is also a Lake City based land surveyor and that is what led him to create Franky's BugScreen, a 110 percent American made, Deet and pesticide free mix that repels mosquitos, gnats and the infamous no-see-ums. "I've been surveying land for 40 years," said Cox. "I was having to spray with DEET products, sometimes eight hours a day and I was worried about the side affects."
Cox did his research and through trial and error came up with a product that he says works like no other. The lotion contains several natural ingredients such as peppermint oil and lavender. "There's a bunch of natural insect repellants on the market but they all smell horrible," said Cox. "This smells good and it actually works."
In fact, it seems the fragrant balm is not attractive to the deer flies either. During a taping of Cox in the woods, deer flies swarmed him and his cameraman. Cox is seen in a light colored shirt and the biters are buzzing around him and occasionally lighting but not biting. Unfortunately, the cameraman did not prepare for the onslaught and when the taping was over he had a few choice words about the tenacious insects that found him rather tasty.
The road from a mixing bowl on his office desk to a marketable product involved a lot of red tape and a huge investment on his part but the rewards have been worth it. He worked with a chemist in Chicago who designed the base lotion. BugScreen was tested and is so safe there is no warning on the label.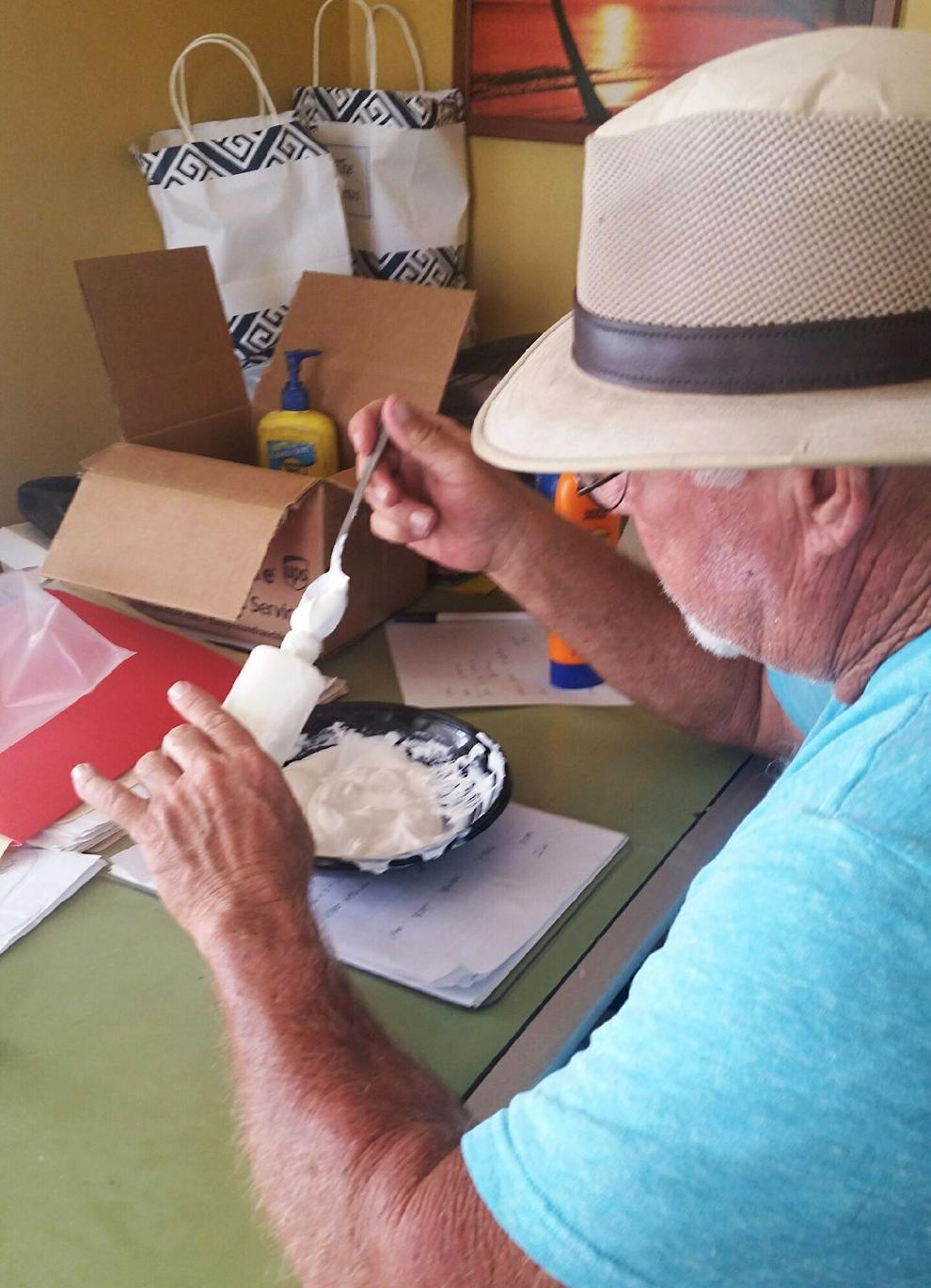 When he was ready to hit the market, Cox couldn't find a manufacture that would agree to produce less than 50,000 bottles at one time so he went with a private company. In less than six months his first batch of 6,000 bottles were on the way. Nearly the entire batch has been sold locally and he's placed another order.
Cox says Southern Anglers Radio Show host English Glover has promoted BugScreen. "He carried it down to Murrells Inlet and they tested it around the docks," said Cox. "He immediately came and got 60 cases. "It's all over Murrells Inlet," said Cox. It's also used on the Junior Bass circuit and is getting great reviews on his Facebook page. On the local level, IGA and Williamsburg Feed and Tack stock the repellant. Seems Cox has something special in that little white bottle. Where it usually takes two years to recoup one's investment of such magnitude, Cox is in the black just four months into his venture. He attributes his success to one thing. "It's done right," he said. "It's done right."