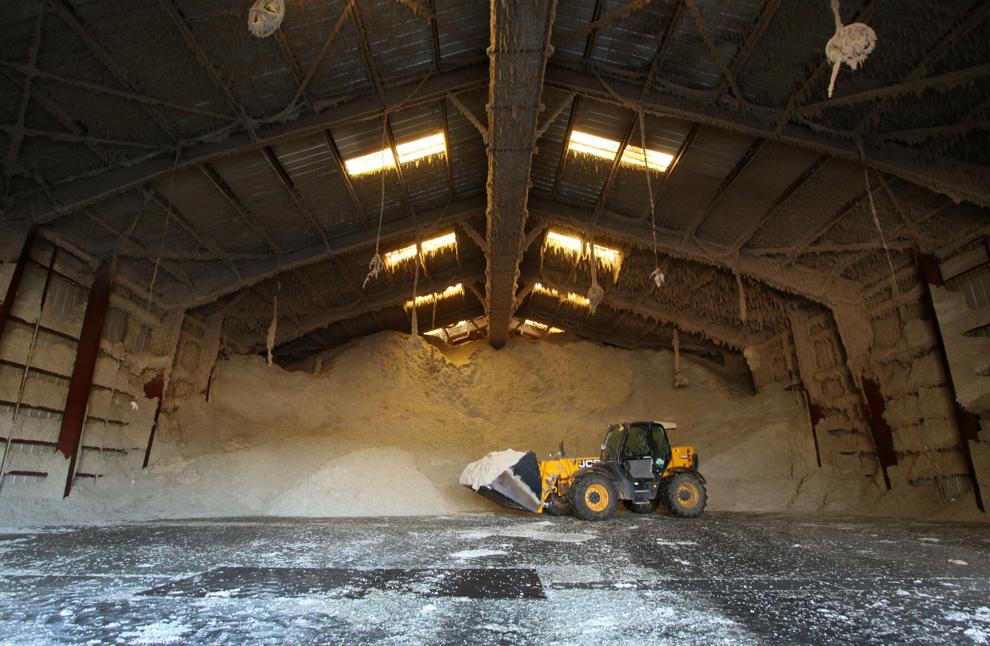 A loader digs into a mountain of snow. Wait, that isn't snow; that's actually three stories of cottonseeds. Most people know that Williamsburg County farmers produce a lot of cotton but their harvest also includes a valuable commodity in the seed.
This season the Humphrey Coker Seed Company (formerly Tri-County Cotton Gin) just south of Kingstree on Highway 52 is in the process of loading the product in containers where it will be shipped overseas.
Cotton has been cultivated and used to make fabrics for at least 7,000 years. Cotton fiber is used in everything from shoelaces to hydromulch; however, the seed is used in many ways as well. According to cottontoday.com, cottonseed has been pressed for its edible oil for more than 100 years. Wesson pressed deodorized cottonseed for cooking oil. In the early 1900s, Proctor & Gamble used hydrogenated cottonseed oil—crystallized cotton—to make Crisco®, vegetable shortening.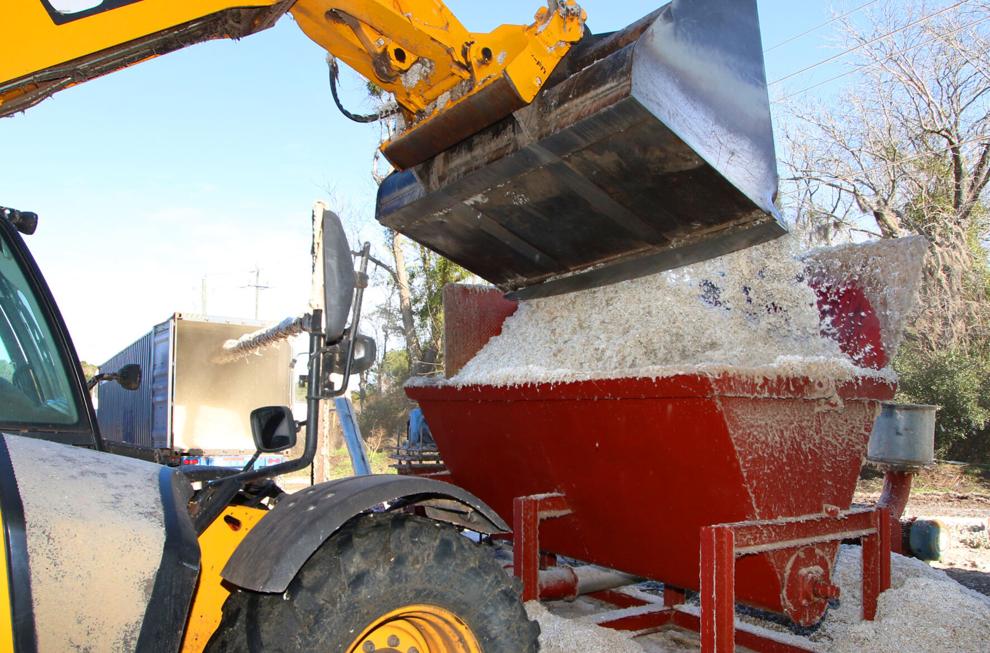 It makes a high-quality feed for cows as well.
Approximately 20 million cotton farmers produce 44 million metric tons of cottonseed each year. According to the company's co-owner Keith Gill, in January alone, they shipped 933 tons. Most is headed to China and Korea.
Researchers are on the path to developing a protein packed edible cottonseed for human consumption. According to Cottontoday, since the 1990s, Cotton Incorporated has helped fund genetic research at Texas A&M University. Scientists there have successfully silenced the gene that produces gossypol (a natural pest deterrent called gossypol in certain parts of the plant that is toxic to humans and other animals). The result is a new ultra-low gossypol plant that contains gossypol only in the stem and leaf of the plant, while leaving only ultra-low (and digestible) levels of gossypol in the seed.
If it passes regulatory approval (estimated to be between 6-10 years), a million acres could be planted that could produce the protein requirements to address hunger in developing nations. Other trials are underway.