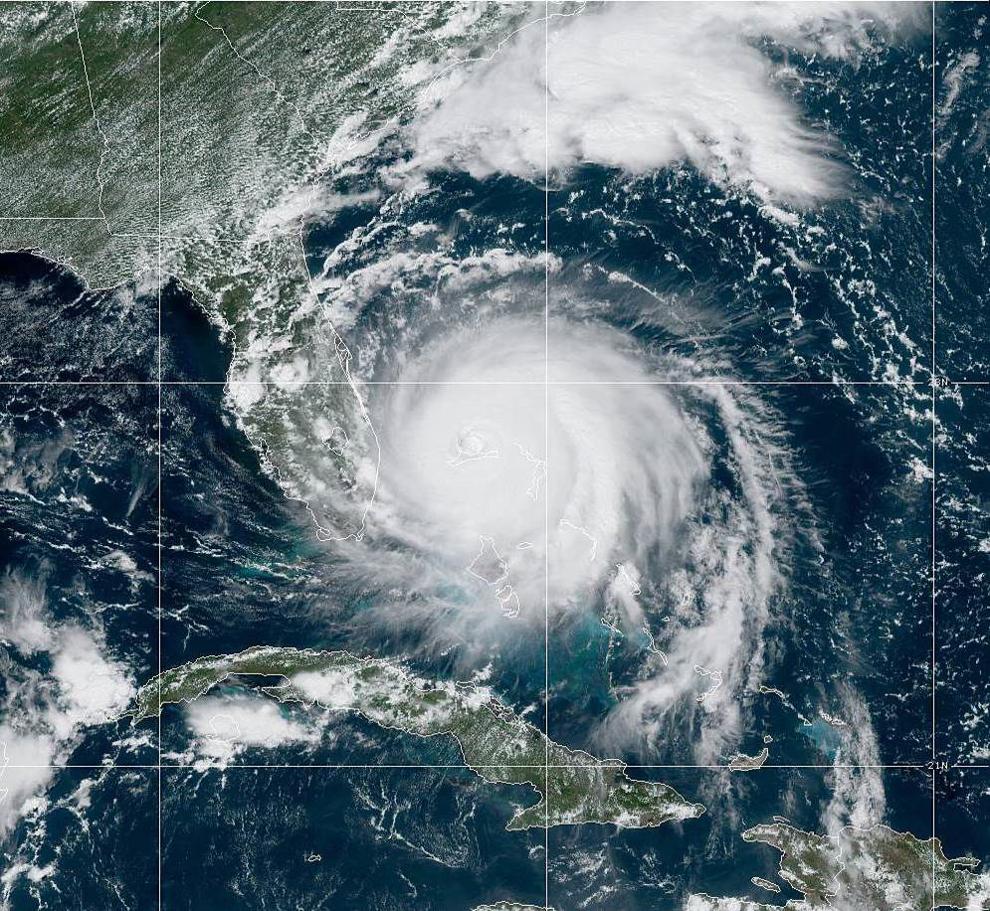 As hurricane season nears, Duke Energy is prepared to respond to power outages as quickly and safely as possible, and recent reliability improvements will improve the grid to better serve customers.
The company has begun installing self-healing technology that automatically detects power outages and quickly reroutes service when outages occur to restore power faster. This smart technology helps reduce the number of customers impacted by an outage and the duration of an outage, by restoring power often in less than a minute. Installation of this technology included new and upgraded power lines in some areas and automated controls to reroute power to other energy pathways when outages occur.
In 2020, self-healing technology helped to avoid around 300,000 extended customer outages in North Carolina and South Carolina, saving customers more than 1 million hours of lost outage time. Over the next few years, Duke Energy expects to install enough self-healing technology to serve most customers.
Crews have also upgraded poles in the region and replaced and upgraded power lines. These improvements help to strengthen the grid across the Pee Dee region, making it more resistant to outages from severe weather.
Trees were also trimmed in rights-of-way throughout the county and more tree trimming and removal will occur this year to further improve reliability.
The company also built flood walls and made other improvements at around a dozen substations in the eastern Carolinas including the substation located in Nichols in Marion County. Keeping the water out of these substations can help towns get power back quicker after a storm.
Important safety reminders
As hurricane season approaches, we encourage customers to have a plan in place before storms strike in case they experience an extended power outage. Below are some tips to help you and your family stay safe.
Before the storm hits
Create (or update) an emergency supply kit to save valuable time later. The kit should include everything an individual or family would need for at least two weeks, especially medicines, water, non-perishable foods and other supplies that might be hard to find after a storm hits.
Keep a portable radio or TV, or NOAA weather radio on hand to monitor weather forecasts and important information from state and local officials.
Charge cellphones, computers and other electronic devices in advance of storms to stay connected to important safety and response information. Consider purchasing portable chargers and make sure they are fully charged as well.
Maintain a plan to move family members – especially those with special needs – to a safe, alternative location in case an extended power outage occurs or evacuation is required.
Review insurance policies, and include extra copies of the policies and other important documents in your emergency supply kit (ideally in a waterproof container).
Pet owners should make arrangements to stay at evacuation shelters that accept pets; friends' or family members' homes; or pet-friendly hotels.
After the storm hits
Stay away from power lines that have fallen or are sagging. Consider all lines energized as well as trees, limbs or anything in contact with lines.
If a power line falls across a car that you're in, stay in the car. If you MUST get out of the car due to a fire or other immediate life-threatening situation, do your best to jump clear of the car and land on both feet. Be sure that no part of your body is touching the car when your feet touch the ground.
If you need to go to a disaster shelter, follow CDC recommendations for staying safe and healthy in a public disaster shelter during the COVID-19 pandemic.
More tips on what to do before, during and after a storm can be found at www.duke-energy.com/safety-and-preparedness/storm-safety. A checklist serves as a helpful guide, but it's critical before, during and after a storm to follow the instructions and warnings of emergency management officials in your area.
Outage reporting
Before the storm hits, customers should also contact us to make sure their contact information is up to date and their communication preferences are noted, so they receive proactive outreach on the status on a power outage they may experience. Customers who experience an outage during a storm can report it the following ways:
Visit duke-energy.com on a desktop computer or mobile device.
Use the Duke Energy mobile app – Download the Duke Energy App from a smartphone via Apple Store or Google Play.
Text OUT to 57801 (standard text and data charges may apply).
Call the automated outage-reporting system at 800-769-3766.