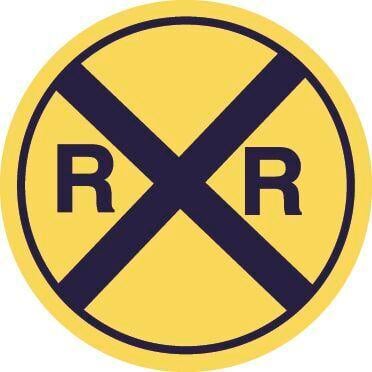 CSX Railroad has scheduled closing the crossings listed below for repair.  This will necessitate rerouting traffic. Signage will be in place marking detour routes.  
All crossings are generally closed anywhere from two to five days. This can change, with or without notice, due to unforeseen circumstances. Inclement weather could cause track maintenance delays or rescheduling.  
Please be prepared for delays and extended travel times.
Coward
Plum Rd. (off US 52) Closing on/around 2-22
W. New Hope Rd./N. Old Georgetown Rd. (off US 52) Closing on/around 2-22
E. Groom Rd. (btw US 52 and Fowler Rd.) Closing on/around 2-22
E. St. Paul Rd. (btw US 52 and Gause Canal Rd.) Closing on/around 2-23
Oscar St. (btw US 52 and Railroad Ave.) Closing on/around 2-23
E. Friendfield Rd. (btw US 52 and Railroad Ave.) Closing on/around 2-23
Scranton
W. Lee Flowers Rd. (btw US 52 and SR S-21-315) Closing on/around 2-23
E. Dixon St. (btw Railroad Ave. and Dixon St.) Closing on/around 2-23
E Main St (btw US52 and S. Church St.) Closing on/around 2-24
Graham St. (btw US 52 and S. Church St.) Closing on/around 2-23
Lake City
E. Loop Rd (btw US 52 and Railroad Ave.) Closing on/around 2-24
Charles St. (btw N. Acline Ave. and N. Church St.) Closing on/around 2-24
Dansing St. (btw N. Acline Ave. and N. Church St.) Closing on/around 2-24
E. Main St. (btw Acline Ave. and N. Church St.) Closing on/around 2-24
E. Thomas St. (btw Acline Ave. and N. Church St.) Closing on/around 2-24
Fairview St. (btw S. Church St. and S. Acline St.) Closing on/around 2-24
Graham Rd. (btw S. Church St. and S. Acline St.) Closing on/around 2-24
E. Village Rd. (btw US 52 and London Ave.) Closing on/around 2-24
Beulah Rd. (btw US 52 and Bayne Ln.) Closing on/around 2-24
Cades
Patty Rd. (off US 52) Closing on/around 2-24
Cade Rd. (btw US 52 and Palmetto St.) Closing on/around 2-25
CR S-45-192 Closing on/around 2-25
Kingstree
Farm Pro Rd. (off US 52) Closing on/around 2-25
Eastland Ave. (off US 52) Closing on/around 2-25
County Camp Rd. (off US 52) Closing on/around 2-25
Dennis St. (off US 52) Closing on/around 2-25
Wheeler St. (btw US 52 and Railroad Ave.) Closing on/around 2-25
Kelly St. (btw 2nd Ave. and Railroad Ave.) Closing on/around 2-25
E. Main St. (btw Academy St. and Gordon St.) Closing on/around 2-25