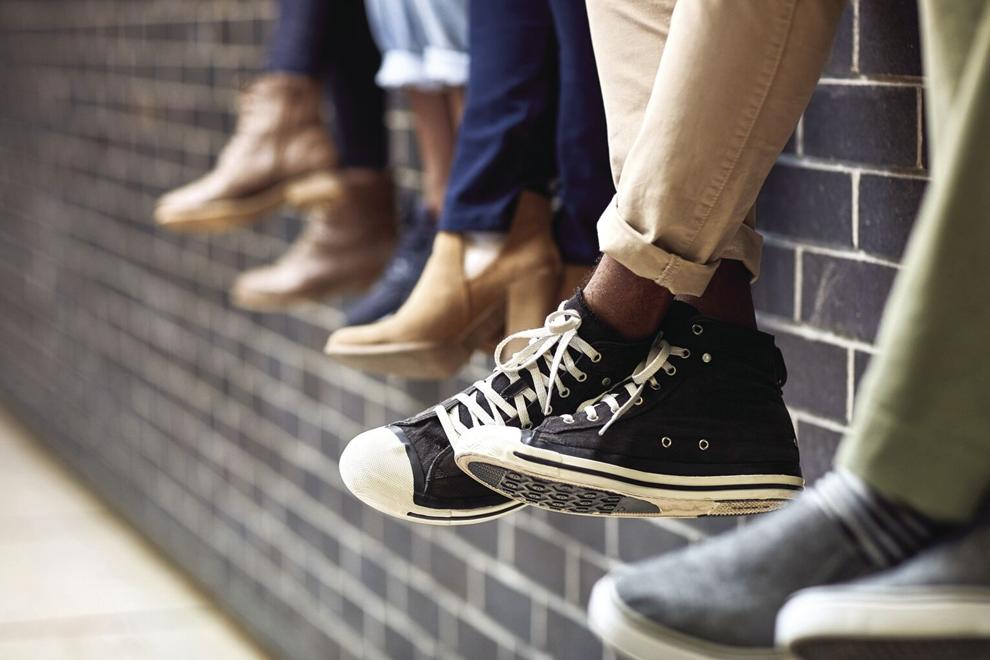 Millions of school-aged children in the US, UK and around the globe spent a large proportion of their academic year in 2020 and 2021 trying to learn at home. As Covid raged around them they were disconnected from friends, family and routines. As a result, it is estimated that one in six children in England aged five to 16 reported having a probable mental health disorder in 2020. In this article, Need2Know Books explores the rise in mental health issues facing children and young people and looks at the solutions.
Need2Know Books is offering readers access to a free download of The Essential Guide to Self-Harm. Alternatively, a print version of the book is available with a discount. Need2Know Books have a wide range of mental health titles suitable for parents and caregivers. Enter N2K50OFF at checkout to receive 50% off your order. Visit: www.need2knowbooks.co.uk
Mental health Issues in Children and Young People
The figures and statistics cannot be ignored – children and young people are suffering mentally and emotionally. Reports of sleep problems, eating disorders and self-harm are all mental health issues that have seen a rise.
In a recent study from NHS Digital one in six children in England aged five to 16 reported having a probable mental health disorder in 2020, up from one in nine in 2017.
The study found that probable mental health conditions increased from 10.8% in 2017 to 16% in July 2020 across all age, sex, and ethnic groups.
In addition, a survey conducted by the Prince's Trust found that more than a quarter of young people felt unable to cope with life amid the pandemic and almost a third had panic attacks. More than one in three young people said they struggled to think clearly.
Many of these studies have found that although some families are coping well, others are facing financial adversity, worry and vicious cycles of increasing distress.
Self-Harm and Eating Disorders on the Rise
One of the more disturbing facts about children and young people's mental health is the rise of self-harm and eating disorders. Pre-Covid these issues were a worrying concern and since the pandemic they have almost doubled and in some cases tripled.
A small survey of 61 secondary school children from Place2Be, a charity that offers counselling in schools, shows self-harm reports rose 77%, from 48 to 85 students, and thoughts of suicide increased by 81%.
In addition, the Priory Group said that enquiries to its private eating disorder services had tripled since April. In September 2020, the figures were 71% higher than in the same month last year.
Research shows that anxiety, depression, and self-harm have been increasing in teenage girls since 2004 before the pandemic. Teenage girls and young women have the highest prevalence of mental health issues and remain a high priority of concern.
Finding Solutions
Ginny and Georgia, a number one hit show on Netflix, has been critically received due to its explicit representations of mental health issues in young people. The show's candid scenes (which depicts acts of self-harm, eating disorders and anger issues) is worrying for some parents. Many feel that these explicit depictions can trigger children to act out these issues rather than help them.
Nevertheless, it is agreed that we must have an open discussion, and young people need to have access to services and professionals on a consistent basis.
In the U.S. a new initiative called The Hopeful Futures Campaign, aims to ensure every school in the country has a comprehensive mental health plan in place for students.
Data released by the American Psychiatric Association in May found that 48% of adults with children under 18 at home reported the pandemic had caused mental health issues in one or more of their children.
In the UK, a Government funded initiative for children's mental health services is being used to accelerate the rollout of mental health support teams in schools.
Referrals to the mental health support teams – which offer children one-to-one and group therapy sessions, as well as training sessions for parents and workshops for school staff – can be made by teachers or GPs.
As lockdown eases, the issue of re-entry into school and society is a growing concern for many children and young people. There is an urgent necessity for services to be in place to help them transition back into a daily life filled with hope and not fear.
Visit www.need2knowbooks.co.uk for further information on a range of mental health titles. Get 50% off your order and enter N2K50OFF at checkout.