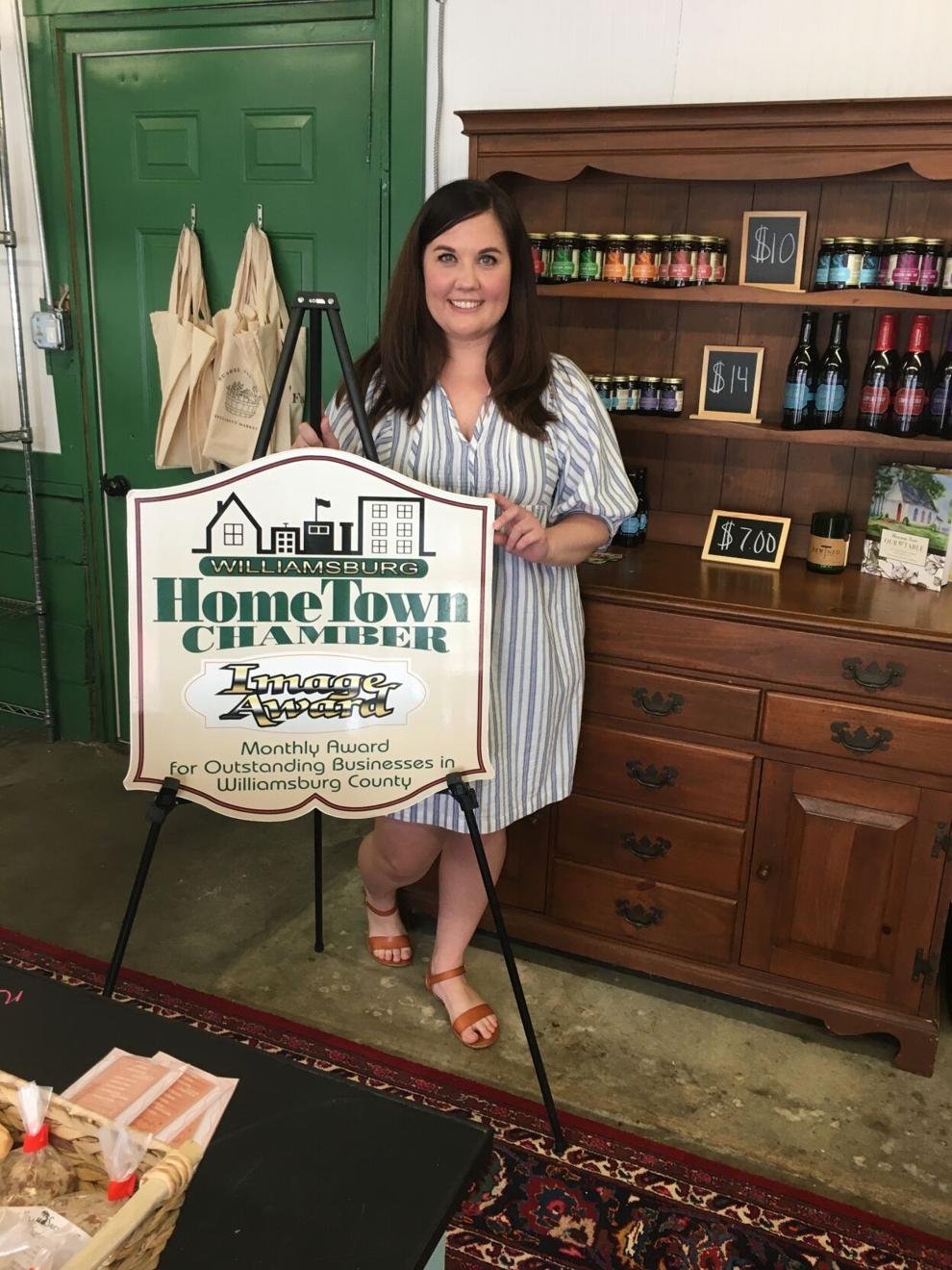 The Williamsburg HomeTown Chamber presented the Image Award for March to Kristen and David Lesesne owners of Bushel and A Peck, Specialty Market located at 100 East Main Street in Kingstree. The young couple moved to Kingstree in 2017 from Camden. David grew up in the community, and Kristen, originally living in the small town of St. Matthews, acclimated quickly to Kingstree. But being an energetic young mother, Kristen saw things that were needed in town and after talking with other young couples, the idea for a unique venture began to form.
Today the business offers frozen prepared casseroles, pies, produce, specialty items and some cleaning items. Vendors are primarily small businesses from the Low Country area of South Carolina or have local roots.  Kristen is constantly shopping for new food items that have less carbs and more nutrition. At this point she noted her top three sellers:  Faithful Foods -Pickled Okra Pimento cheese, NOOD, laundry soap, which is an all-natural soap for people with skin issues, and Ashley's Egg Rolls which come with several different fillings.  Kristen said she has introduced many new items in Kingstree, some have been successful, while others have not. She keeps a sharp eye out for new items for the shop.
To have 24-hour access to Bushel and A Peck, memberships are available for $125. Membership entitles one to a code on the keyless entry, a free app for checkout, and a 7% discount on all purchases. Anyone can shop Friday and Saturday from 10 a.m. until 6 p.m. Find them on Facebook/Instagram @bushelandapecksc, or www.bushelandapecksc.com.