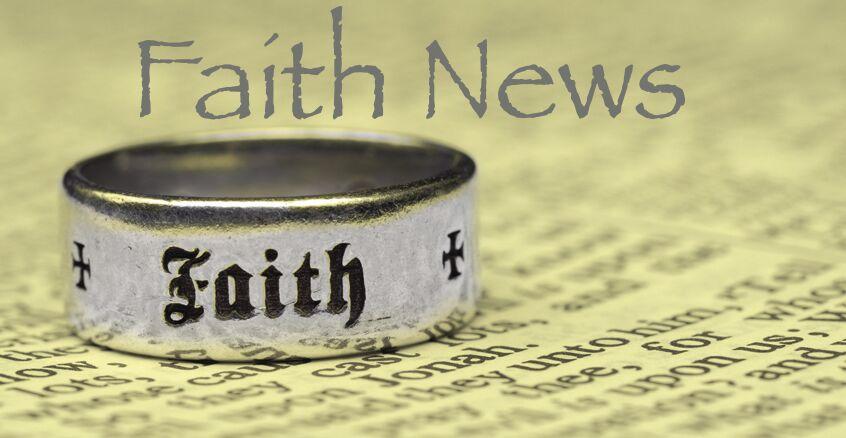 Food Distribution
Distribute USDA Food to elderly and needy families at St. John Baptist Church every third Wednesday of each month from 12 p.m. to 5 p.m. For information call Lula Mack at (843) 382-8388 or (843) 426-2888. The church is located at 2468 Easler Hwy., Greeleyville. USDA is an equal opportunity provider and employer.
Food Pantry
Mt. Olive Baptist Church, 2011 Dunbar Rd., Georgetown, will giveaway food products every month on the first and third Wednesday of the month from 11 a.m. to 1 p.m. Please call (843) 387-5353 or (843) 426-5172 for more information. USDA is an equal opportunity provider and employer.
Worship Services
Antioch Missionary Baptist  Church of Cedar Swamp invites you to come worship with us. Following services will be held every first and third Sunday mornings at 10 a.m.  Sunday school, worship services 11:15 a.m. and second and fourth Sunday, Sunday school 8:30 a.m., and worship services 9:30 a.m.
Services
True Holiness Church of Deliverance #1, 1185 Thorne Avenue, Kingstree,  invites everyone to join us in our weekly services. Services are every Sunday at 9 a.m. with Sunday School and Worship Services beginning at 10 a.m. Week night services are every Wednesday at 7:30 p.m. with Praise and Worship on 1st and 3rd and Bible Study every 2nd and 4th. Elder Bernard L. Giles is the pastor and Apostle James A. Pratt is the Overseer.
Teachings from The Ark
Teachings From The Ark is closed until further notice, because of COVID-19 guidelines. USDA is an equal opportunity provider and employer.
Outreach Services
The Felician Center offers a food pantry on Tuesdays, a Clothing Closet and free health screenings (during the school year) on Fridays from 9 a.m. to 12 p.m. The center is located at 1000 Thorne Avenue, Kingstree.
SaveOne
Pastor Bruce Jones of the Black River FWB Church of Andrews and his wife, Joane Jones, recently started a SaveOne chapter at the church to help women, men, and other family members in the community and the surrounding area heal from the devastating effects of abortion. For more information call or text Joane at (843) 992-5124 or Bruce at (843) 992-5109, email and Website, bjasjones@aol.com and saveone.org/chapters/381.
CSFP Applications
The Commodity Supplemental Food Program (CSFP), a nutrition program that offers free monthly nutrition information and nutritious foods, will be accepting Commodity Box Applications at St. John Community Food Ministry on the third Friday of every month from 10 a.m. to 1 p.m. It's a monthly box of food for seniors (60 years or older) that includes shelf stable food as well as a large piece of cheese. St. John Baptist Church is located at 2468 Easler Hwy., Greeleyville. For more information call Lula Mack at  (843) 382-8388. This institution is an equal opportunity provider.
Skit Booking
You may book Breaking the Silence, a criminal domestic violence skit, by contacting The Total Woman (TTW) of Good Shepherd Outreach Ministries of Sumter at (803) 775-0171 or emailing info@joandhampton.com or JoanDHampton.com.
Food Distribution
Cedar Grove Missionary Baptist Church Food Pantry, 2384 Highway 521, Andrews, will be distributing food on the fourth Tuesday of every month from 11 a.m. to 1 p.m. For more information please call Della Nesmith at (843) 387-6169. This institution is an equal opportunity provider.
Programs
The Total Woman Fellowship will provide the following services to current partners and friends who wish to participate: TTW Weekly Prayer Line: Prayer Saturday mornings from 7 a.m. to 8 a.m. Prayer Call No. (712) 451-0451 Enter Code: 306069# Check out the new online TTW Retail Shop at JoandHampton.com.
Book
Minister Priscilla Fulmore will present her first literary work entitled "…But God" this January. She is a native of Kingstree and was born number four of five siblings. She graduated from Kingstree High School. She holds a Master of Arts Education and Innovation from Webster University. Fulmore answered the call into ministry on November 11, 2018, and has been serving the Lord with all her might. She is the mother of two amazing sons, Kiaddauris and Lawrence. She is honored to be under the tutelage of Bishop Card D. Parrott. To purchase your copy of "…But God" go to http://bit.ly.priscillafulmore.
You've Been EGGed!
Kingstree United Methodist Bunnies will hide two dozen candy/toy filled eggs in your yard! Package includes Easter bucket for hunting "Note from the Easter Bunny" and Nibbled carrot "You've Been Egged" lawn sign. The event will be held Friday, April 2, and Saturday, April 3, in Kingstree and surrounding areas. The cost will be $20. Additional eggs can be purchased for $5 extra per dozen. To place your order and schedule delivery time, please contact Josette Jarrett at (843) 372-1035. All orders must be paid for in advance. Will accept: Cash, checks made payable to KUMC, or payments made on the Give Plus app (search Kingstree United Methodist). You've Been EGGed! Deadline to place orders is March 28. All proceeds will go to KUMC's general fund.
Stations of the Cross
Kingstree United Methodist Church's Stations of the Cross will be held Sunday, March 28, to Saturday, April 3. This year during holy week join us in walking and praying the Stations of the Cross. We will follow Jesus on his journey as he carried the weight of the cross and walked towards his death. This can be a moving experience for individuals or families. Please plan to prayerfully participate in this very personal walk with Jesus. As you come to each station, you stop, pray, read the scriptures, pray the prayers, and contemplate the situation before moving on. As you walk from one station to the next, your walking becomes a devotional act, because you are walking with Jesus as He walks to Calvary. Walk the perimeter of our Sanctuary at Kingstree United Methodist Church and experience the 14 Stations of the Cross with pictures, the story associated with each station, prayers and meditations from Sunday, March 28, at 12 p.m. to Saturday, April 3, at 2 p.m. Begin your walk at the Choir room door (second door on the left in the parking lot), and follow the signs as you walk clockwise around the sanctuary. You will end your journey back in the parking lot.
**During holy week we also hope you will bring live flowers to add to our living cross. Take a moment during or after your walk to pause at the cross at the front of the sanctuary and add your flowers and greenery as a sign of the hope and new life that is to come.**
The church is located at 510 N. Longstreet St., Kingstree. For more information you may call (843) 355-6391.