Summerville's 9th Annual Sweet Tea Festival has been reinvented into a week-long series of "micro events."
Scaling down the most popular attractions of the annual festival allows organizers to ensure that participants are able to meet safety guidelines; including social distancing, wearing masks, and washing hands, as cases of COVID-19 are on the rise.
"We can still provide opportunities for people to do mindful shopping, have experiences, and be together but separate," Doniger said.
Scheduled for Sept. 14-18, the fate of this year's festival was up in the air for some time after spring and summer events were cancelled amid surging COVID-19 cases.
Doniger emphasized that safety is the number one priority of DREAM and he said planning for the Sweet Tea Festival is an ever-changing situation.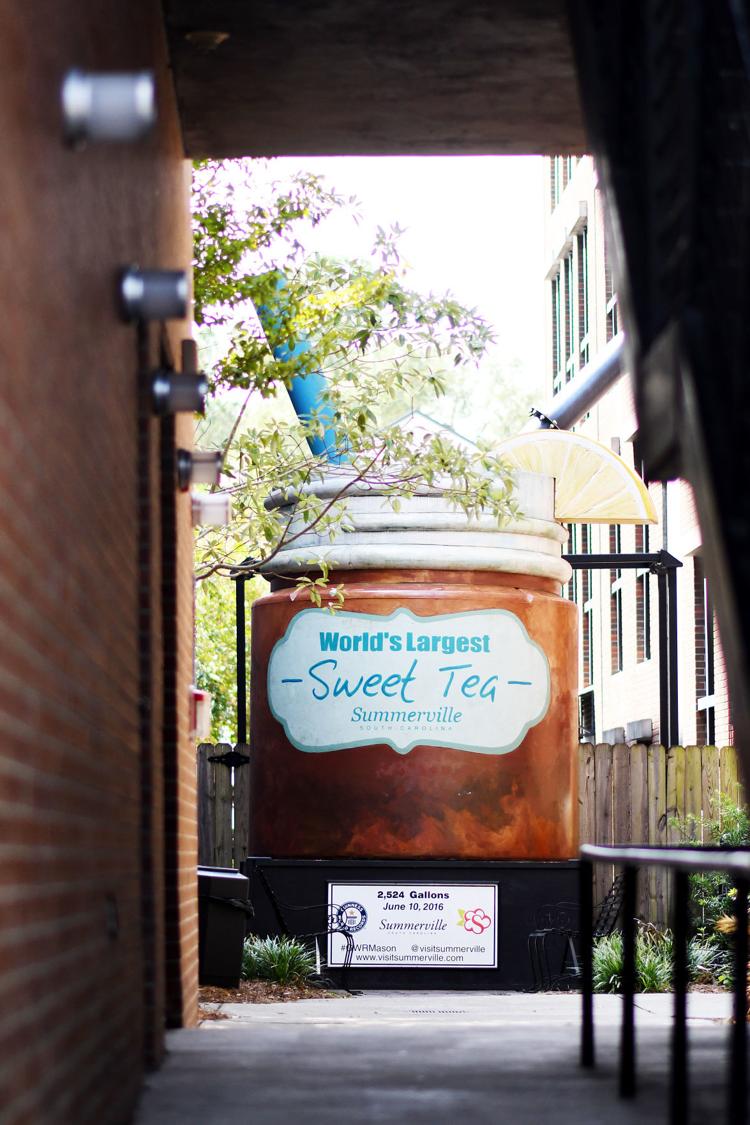 He described this year's festival to be a modest one, but also meaningful.
Plans include signature micro events that share the common theme of sweetness.
For example, participants will find "the sweetest sales," at downtown shops and listen to "the sweetest jams," as they sip "the sweetest tea."
The annual festival is a tribute to Summerville's claim of being the birthplace of sweet tea.
Other attractions include an art exhibit at the Public Works Art Center and several outdoor yoga classes provided by the Summerville Parks and Recreation Department.
In pre-pandemic times, downtown restaurants and retail shops counted on the Sweet Tea Festival to draw large crowds. Doniger said last year's festival had a great economic impact on the area's businesses.
"The reason we do these events downtown is to help small businesses," Doniger said. "A lot of these small businesses are struggling (amid the pandemic). The vast majority of them are so committed to wanting to be open and have made a lot of sacrifices in order to stay open and serve the community."
Of course the highlight of the festival has always been tasting different varieties of brewed sweet tea.
Doniger said the tea tasting will look different this year as only disposable cups will be used and people offering tea will wear masks.
Tea booths will be spaced out throughout the downtown area and social distancing guidelines will be enforced as tea is served.
There will not be a lot of vendors this year.
Doniger said the festival will look and feel different.
"This is not a major festival," he said. "This is designed to be some activities and some neat ways to come downtown and enjoy something each night but we are still being very particular about how we are putting this together."