On Veterans Day, Goose Creek will dedicate a new veteran's park in honor of John McCants; a public servant known for his steadfast loyalty to his country and city.
McCants, a retired U.S. Army Sergeant, moved to Goose Creek in 1973. He worked as a building inspector for the city and for in the building department for Charleston County. He was the first African American man elected to serve on the Goose Creek City Council. He went on to serve six terms on the council before he died in 2017 at the age of 83.
Following his death, his wife of nearly 50 years, Christena McCants, said her family had hoped the city would commemorate John in some way but time passed by and nothing happened until she received a call from Mayor Greg Habib.
"When I got the news (about the park) I was thrilled, I couldn't even talk; all I did was cry," Christena said. "I had thought they had forgotten about John."
Christena said she felt like John was alive again.
"A part of him will live and be remembered," Christena said.
'He belonged to the city, in the same way that he had belonged to the Army'
During the 24 years that John served on city council, he only missed maybe two meetings. Christena said nothing would stop John from being there for a council meeting.
She remembers one evening at around 4 p.m. she was in a car accident on Interstate 26. John sent their oldest daughter to check on Christena rather than going himself and missing the city council meeting. He later explained to his wife that he needed to vote on a particular issue.
"That's how loyal and dedicated he was," Christena said.
There were plenty of times when residents would call John about problems like trash not being picked up and before Christena knew what was happening, her husband was headed out the door in his overalls. Christena wasn't always happy to share her husband but she did her part by supporting him. She said she always understood his responsibility to the city.
"The city and everyone that knows me will tell you; I never interfered," Christena said. "I never interfered with him and his obligation to the city. He really belonged to the city, the same as the Army told me that he belonged to him."
While his attention was pulled in different directions between his career and life as a public servant, John still maintained his role as a loving husband and a caring father. He and Christena had four children, seven grandchildren and three great-grandchildren.
"He took care of his home and his children- I had no complaints," Christena said.
John made sure his family was comfortable in every way possible. He would not let race barriers hold his family back. His family was only the second black family to move into the Foxborough neighborhood in Goose Creek. The first family had to go to court just to prove they had the right to buy a home in the white neighborhood.
John did not let race issues keep him from running for city council, either. Christena said her entire family has been influenced by John's determination to become the first African American city councilman of Goose Creek. 
"We were very honored and still to this day I wear that as a badge of accomplishment," Christena said.
Military life, family life
The son of a sharecropper, John inherited his father's grit and toughness. After joining the U.S. Army, John spent two years in Vietnam and later he had three tours of duty in Korea. While he was stationed in Germany he met Elvis as the iconic entertainer performed for American troops.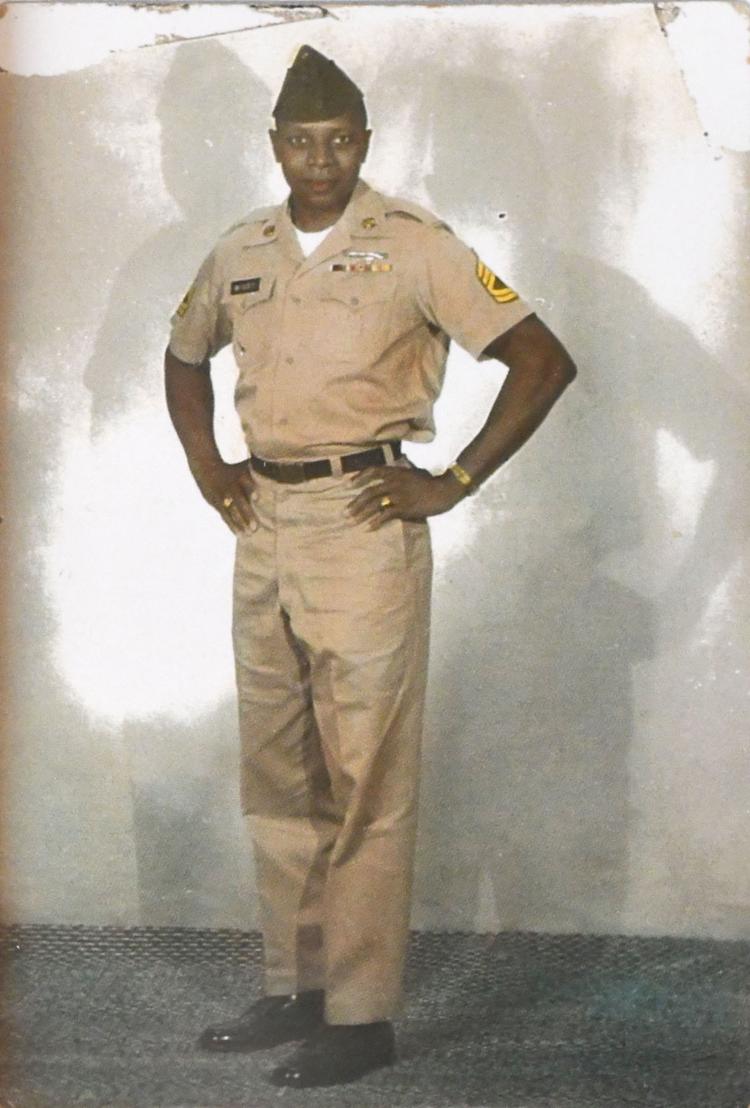 John was a specialist in troop movement, he mainly moved generals, officers and families. He also supervised the transportation of their belongings. While stationed in Thailand, Christena and the children were able to join him and live abroad for three years.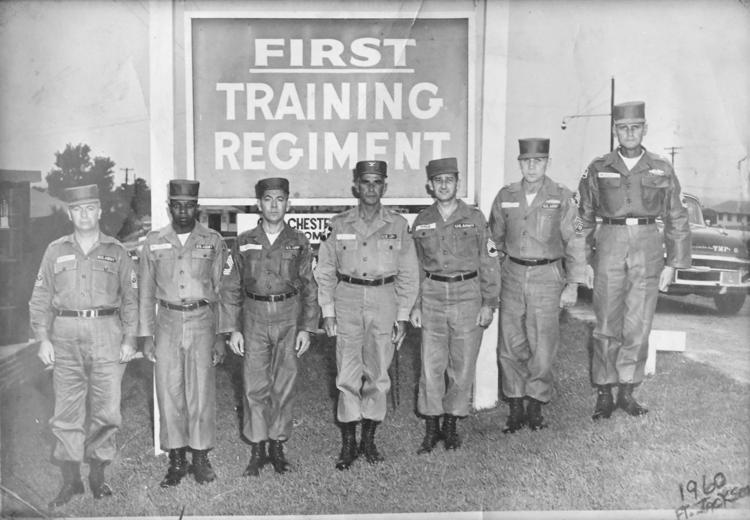 Christena admits she experienced some culture shock at first. The sights and smells in the East were so much different than her home in the West. But her husband was at ease and despite differences; he made Thai natives feel comfortable.
"Maybe it was his smile, or his handshake… but John never met a stranger," Christena said.
Today the McCant's home is lavishly decorated with furniture and artwork brought back from Thailand. In addition, John loved to shower his wife with gifts every chance he got. He bought her jewelry, clothes, and perfumes.
A dozen of those perfumes still sit on Christena's dresser, unused. She is afraid to use them; scared at the thought of running out and then a moment of realization that John isn't here.
"I never had to open a car door, I never had to step down without him helping me down a sidewalk," Christena said. "He was a gentleman and a gentle man; which is so different."
Their marriage wasn't always perfect, Christena said, but John's kindness always outweighed his flaws. And with his support, Christena built a successful catering business named J & C Designers.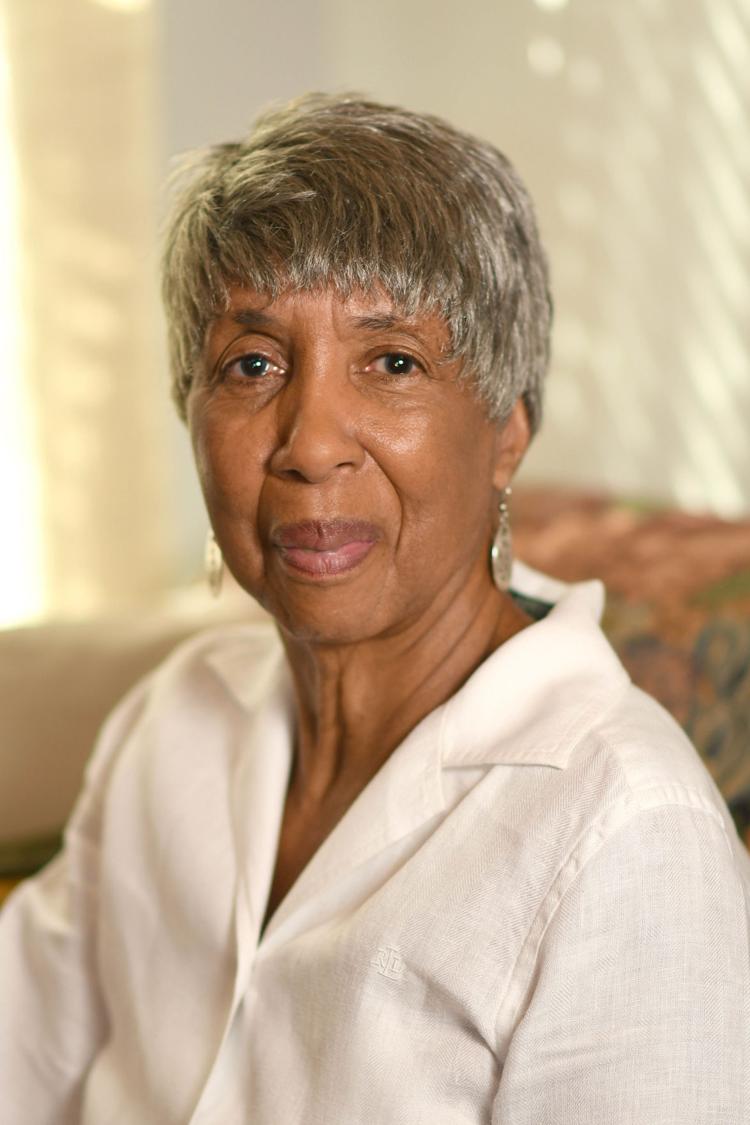 The name for her business had come to her in a dream and it stood for Jesus Christ. It was later that Christena realized the initials were also that of her and her husband's.
Christena credits John with the success of the business and she said her husband's guidance led to their children to have prosperous careers. The grandchildren too, all have done very well thanks to the vision instilled in them by their grandfather.
"He loved God, he was a servant of God," Christena said. "He lived a full life."