Of some 58,000 soldiers who gave their lives during the Vietnam War, 17 lived in Dorchester County. This month the Dorchester Heritage Center invites you to remember a native son of Summerville, Hilbert Marion Singletary, who was killed in action on Nov. 16, 1966 at the age of 20.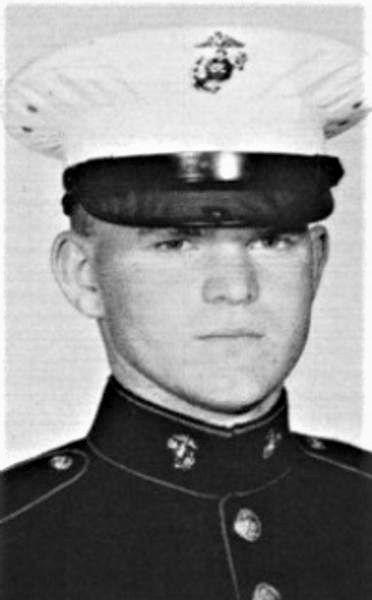 Hilbert Marion Singletary Jr. was born on March 19, 1947 to Hilbert M. and Mary E. Singletary of Summerville. "Marion," as he was known, attended Summerville High School and was very active, playing football for the Green Wave. Marion graduated from Summerville High School in 1965.
When he arrived in Vietnam in 1966, he was assigned to Hotel Company, 2nd Battalion, 9th Marine Regiment, 3rd Marine Division.
In late 1965 and early 1966, the Viet Cong (VC) and the People's Army of Vietnam (PAVN) intensified their military threat along the Demilitarized Zone (DMZ).
The tactical goal of these incursions was to draw United States military forces away from cities and towns. To counter these actions, the U.S. Military initiated Operation Prairie. The majority of the activities were conducted by the 3rd Marine Division in the Con Thien and Gio Linh regions with the main objective of stopping the PAVN 324B Division from crossing the Demilitarized Zone and invading Quang Tri Province.
In November U.S. intelligence learned that the 324B Division had moved back north of the DMZ and, while the 341st Division had apparently infiltrated the southern Prairie area, they remained inactive.
Faced with the reduced PAVN threat, by the end of the year, III MAF had reduced its forces to just the 3rd Marines. Marion, a rifleman, was about 2 kilometers southeast of Mai Loc Airfield.
While participating in Operation Prairie, Marion was killed during an attack in the Quang Tri region of Vietnam by hostile forces.
Marion's body is buried at Live Oak Memorial Gardens in Charleston. PFC Hilbert M. Singletary's name is inscribed on the Vietnam War Memorial in Washington, D.C. on panel 12E, Line 81.
Sadly, stories like this, repeated 16 times in Dorchester County. The Dorchester Heritage Center honors all those who lost their lives in the service of our country.
Dorchester County's Vietnam War Lost, but not forgotten:
Donald R. Bair
Jack W. Brasington
Chris Brown Jr.
Jerry T. Driggers
William Ellis Jr.
Clement B. Gruber
Vertis J. Hill
William Jenkins
Thomas W. Poore
Gary K. Roberts
Hilbert M. Singletary Jr.
Joseph O. Strickland
Larry Villanueva
Clarence L. Way
John L. Hines
William T. Smith
Missing in Action – Presumed Dead:
James H. Villeponteaux Jr.
The Dorchester Heritage Center opened its Veteran's Exhibit on Memorial Day 2018. In that exhibit, there are remembrances to honor all our local Dorchester County veterans, especially those who gave their lives in the service our country.
If you have a story to share regarding any of these men or others, please contact us so we may document and preserve it for future remembrances.
The Dorchester Heritage Center is located at 101 Ridge Street, St. George, SC 29477, 843-931-1021