I last interviewed Sue Vinick at Flowertown Players two years ago this month when she directed "The Red Velvet Cake War," a Southern comedy. Aside from the movie "Pretty Woman," the movie adaptation of "Steel Magnolias" is probably best known as one of actress Julia Roberts' breakout roles. This comedy-drama play was the first by Robert Harling who wrote it in just 10 days, as it is about the life and death of his sister, Susan Harling Robinson and was dedicated to her son. It is set in Truvy's beauty salon in Chiquapin, La. where all the ladies who are "anybody" come to get their hair done. The story is centered on the young Shelby, the prettiest girl in town who is about to marry a "good 'ole boy" and is portrayed by actress Lizzie Mears. Shelby's mother, M'Lynn — the local social leader — is played by Pat Cullinane who is happy to be back at Flowertown Players after many years away.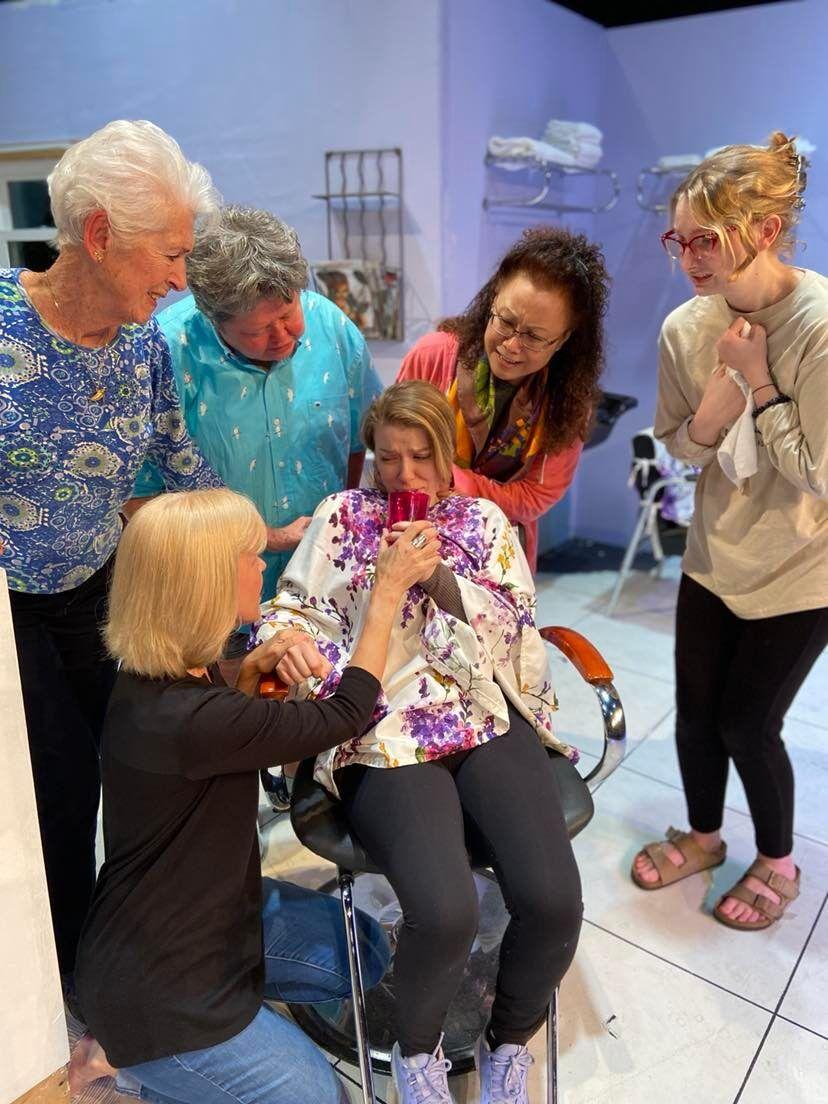 "Steel Magnolias" opens on Friday, Jan. 21 and runs until Sunday, Feb. 6.
Regan: Sue, tell us the big difference between this and "The Red Velvet Cake War." Was this play easier to direct?
Vinick: Although both are set in the South, the former taking place in Texas, this one in Louisiana — they couldn't be further from each other in terms of genre. "Red Velvet Cake War" is an example of low comedy — a farce. Its storyline was based in exaggeration. Low comedy depends much more on slapstick and physical comedy and is very absurd. The comedy in Steel Magnolias relies more on opposing wits and utilizes higher order thinking skills. The characters are well-developed and believable. Steel Magnolias is a comedy-drama, so there are emotional aspects to be brought out. Both types have their challenges — and most definitely, their joys!
R: Lizzie, what was it like to portray Shelby?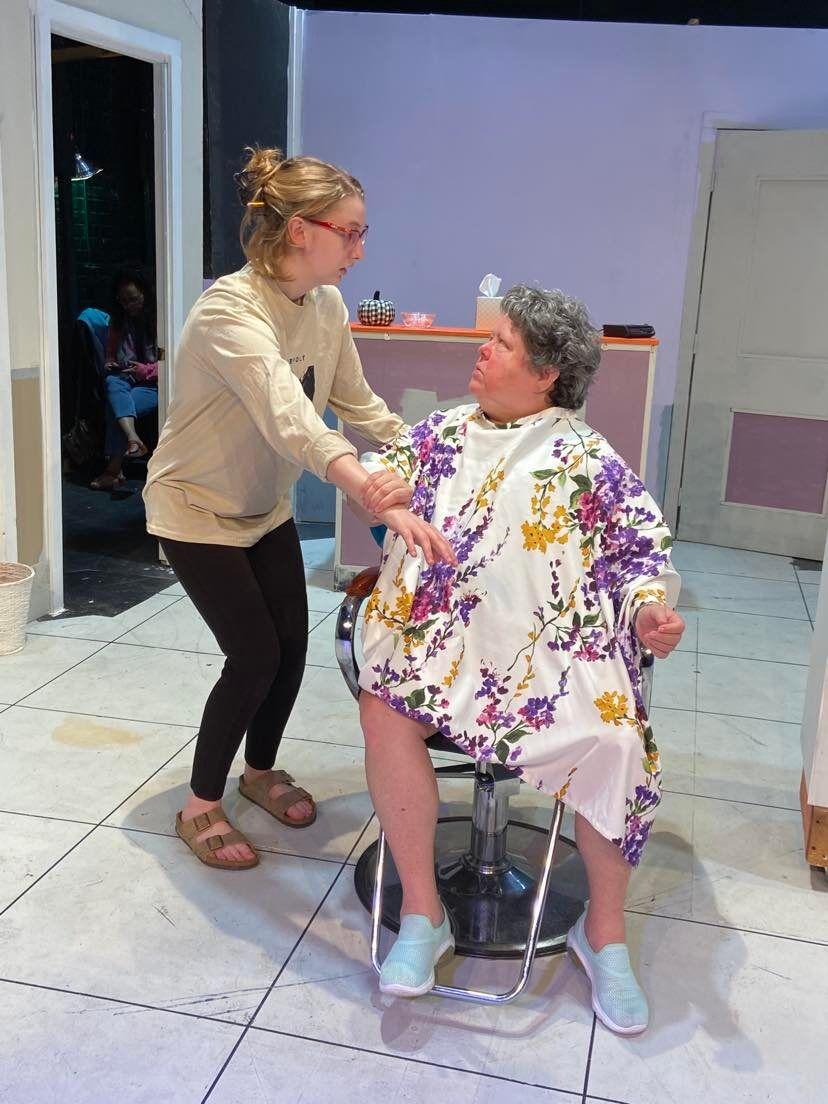 Mears: I just became a mother, so this role hit different for me now that I am a mom, so I am like her in that way.
R: Lizzie, what other plays have you been in, and which character have you most enjoyed portraying and why?
M: I have been in quite a few plays and majored in theater and did some professional work and was involved with the Arts Festival for two years in a row in Edinburgh, Scotland. In "Noel Coward's Private Lives," I played the role of Cybil — it was a British comedy and I enjoyed it as it was a small, intimate cast.
R: Pat, what was it like for you to be back rehearsing again? How do you like portraying this mother character, M'Lynn?
Cullinane: I was very involved for 10 years in theater in Delaware. When you move and you do community theater, you have to reintroduce yourself to a new community theater. I love playing this mother character because her strength and selflessness remind me of my mother, so it's an honor to play her.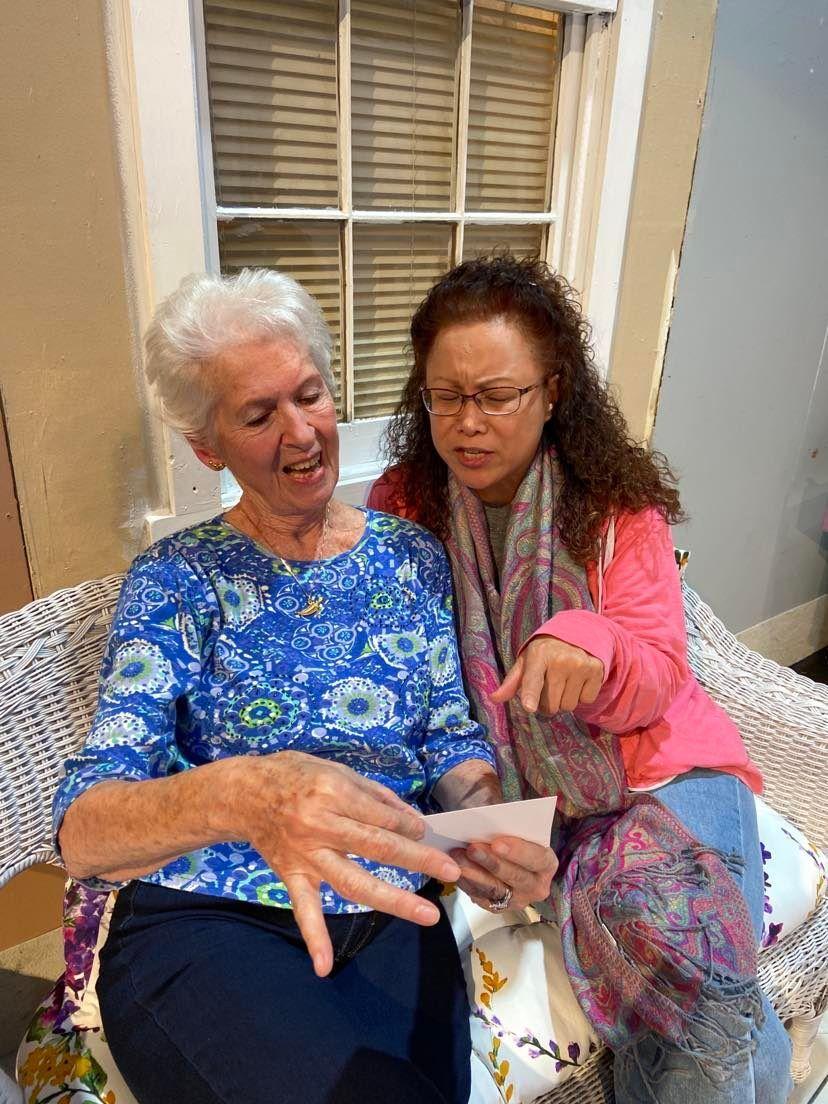 R: What would each of you like the audience to take away from "Steel Magnolias" as a central message?
Vinick: The title itself is a metaphor for the Southern woman. Magnolias represent femininity and expressing the care and gentleness with which women approach various situations, but these are steel magnolias, so there is that tough side to them, too — the ability to face difficult circumstances with their heads held high and to move on in strength. Underneath it all, this play shows that when women support women, it empowers them to be the best they can be.
Mears: The relationships between strong women and the love they share.
Cullinane: Find your tribe, the people you are comfortable with and can trust.
R: What do you most like about acting or directing and why?
Vinick: Directing is storytelling in a nutshell, and I get to bring a playwright's words to light, utilizing so many different theatrical aspects — visual and emotive. The way you direct movement on a stage, the pacing of it, the choices you make that will better bring out the inherent structure of drama and a character's motivations. There's so much! You have a hand in it all, and that is the most creative, exciting thing in the world to me.
Mears: I love the study of the human condition. It really helps you to be more compassionate because you can walk in somebody else's shoes, and you study how they would react to different things. It helps you become more empathetic.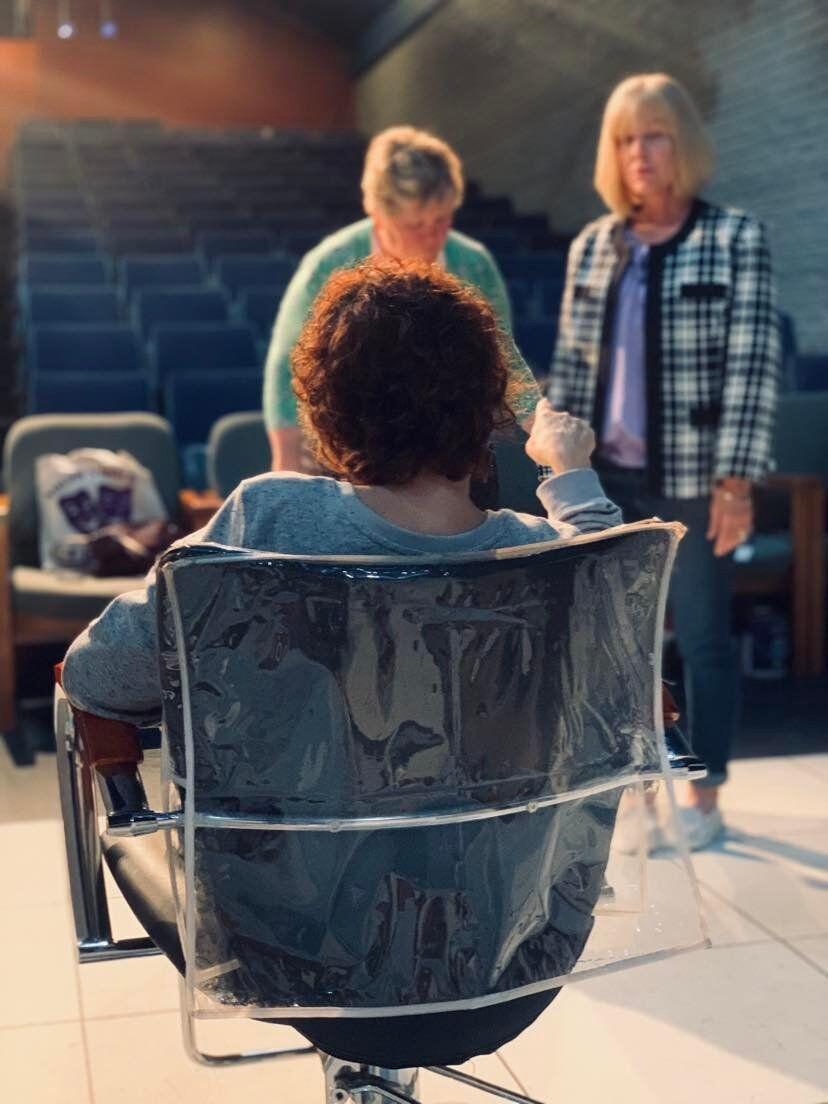 Cullinane: I just think all actors and directors are neurotic. We have to be to get up and do what we do. I love being with theater people They are a different breed. Very collaborative.
R: What's next for each of you after this play ends?
Vinick: Since my last play here, "Over the River and Through the Woods" in early 2020, I've had my first grandchild, and I try to get up North to see him every few months and haven't seen him since Thanksgiving. Beyond that — well, is there anything beyond that?
Mears: I am hoping for some more television and movie work. My talent agency is Coastal Talent.
Cullinane: I'm going to be happy when it's over, but then the next day, I will try to find another one to audition for.
Mary E. Regan, columnist, is a freelance publicist with her ProPublicist.com consultancy.
For more information:
Seeking new publicity clients and writing projects. Story ideas? Email: Mary@ProPublicist.com.