Carmen is a 1-year-old female terrier mix looking for a family that likes to play and play hard.
This girl knows how to live it up and has a lot of energy that she loves to expend while going on runs while you run along with her or even skate. But, because our silly girl is so playful and energetic, she can be a bit much for other dogs. So if you have other doggy friends we ask that you bring them in for a meet and greet.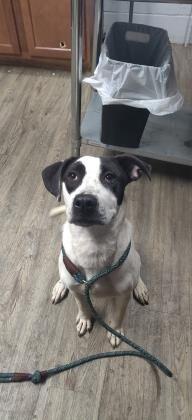 Atlas is a 5-month-old male terrier mix, who knows more than anyone else, a thing or two about carrying the world on his shoulders. Atlas, though young and small, shows a mighty strength when showing his love and loves to give snuggles and head nudges to show you you're not alone.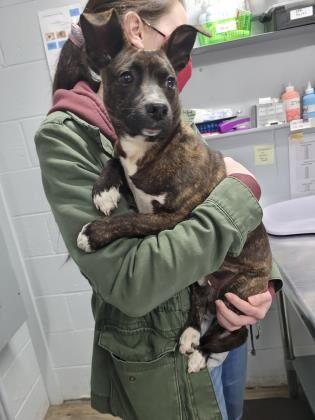 Visit these pets at Dorchester Paws, 136 Four Paws Lane in Summerville. For more information, call 843-871-3820 or go to dorchesterpaws.org.