One of the Carnes Crossroads Artist Co-op members writes as poetry is his art.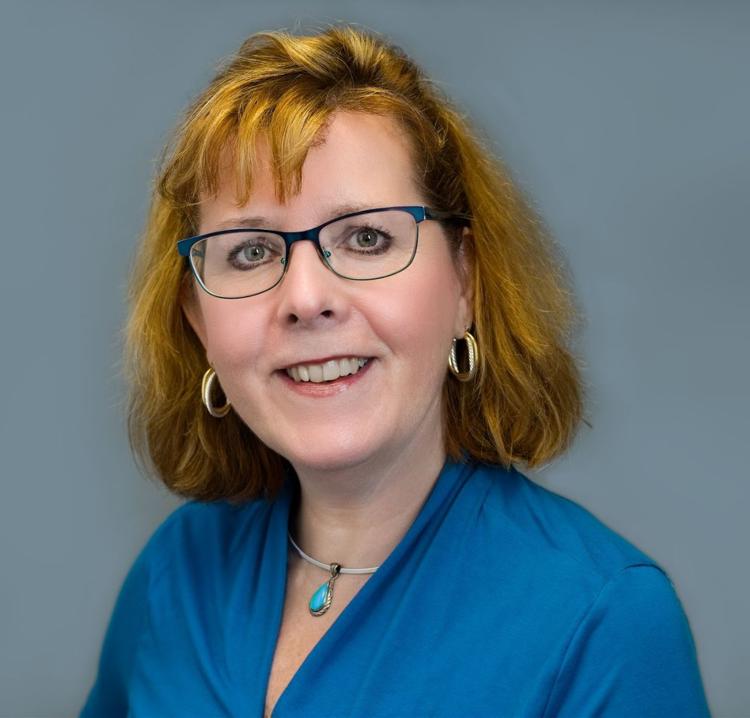 Ronald M. Smith wrote, "The Soul of a Poet – He'll Blow Your Mind With His Poetry Lines," out in paperback in February 2019 and hardcover a month later. Amazon, Thriftbooks.com, and Barnes & Noble carry it.
He has been writing since he was a junior in high school. A native of Cleveland, Smith is retired from the Army and has lived in Summerville for five years. He has already written 75 poems since January.
Regan: What made you interested in poetry?
Ronald Smith: I kept to myself as a child and was called a little shy "old man" — always observant, but with very little to say, as I had a speech impairment. I kept things inside. Listening to music helped take my thoughts and feelings and turn them into a poem. When I reached high school, I wanted to get in the journalism class, but it was full. I remember my counselor advised me to seek out the school newspaper. Instead of giving me a corner of a page for poetry, they made me a sportswriter. I started reading poetry while in the military.
R: Below is from "The Collected Poems of Langston Hughes," one whom you look up to?
"Motto"
"I play it cool My motto
"I dig all jive. As I live and learn, is:
"That's the reason Dig And Be Dug
"I stay alive. In Return."
S: I mostly read poets Langston Hughes, Robert Frost and Maya Angelo. They expressed feelings I relate to; also some by Muhammad Ali that was part of a book on him. When I read "Motto" (above), the words were so meaningful and grabbed me. I found me there. I used to write poems for soldiers to send to their wives or girlfriends. I had a collection of nearly 500 poems I had written from 1973 to 1978 lost during military transition periods. I probably have about 20 of those now.
R: Did losing your mom at age 2 and then having grown up in foster homes spur your poetry?
S: I experienced valleys in my life at a very early age which provided some of the subject matter I have used. Poetry was an avenue to express my feelings. I am writing about journeys I had walked. I believe everyone has gone through or will go through negative and positive experiences in life.
R: What percentage of your poems are Joyful vs Sad, etc.?
S: It is hard to say as my collection of poems are pretty balanced as I write so much and can switch from one expression to the next. I write about all human emotions and challenges. Many of my poems are a reaction to a current event or situation in the world or in our community. A poem is often triggered by an observation. The greatest achievement is when I can create a poem to help someone else get through something. "The Soul of a Poet" takes the reader on their own journey: it will ease their pain, put a smile on their face or bring a laugh back into their life. The book has an inspiring message for all its readers.
R: Are certain poems easier to write? Must a poem have emotion or can they be more intellectual?
S: That is a good question. I never thought about that. To me, poetry has an amount of emotion that comes from the writer ... and triggers an emotion in the reader. I write what I feel and think at that moment. I put everything I have into a new creation. Poetry does not touch everyone the same way. I can only write what comes to me and hope it helps someone. I do believe poetry is whatever you want it to be.
R: Do you have plans for more poetry books?
S: My book is still fairly new; only been on the market for a just over 16 months. As I have over 400 unpublished poems and am still writing, I would love to get another book or two out. However, God has yet to give me a title. Until then, I continue to write.
R: How did it go when working on your first book?
S: It was awesome, and writing was easy as I already had a large catalog of poems. My publisher, Iris Williams of Butterfly Typeface Publishing was phenomenal. She took extra time to explain marketing, distribution, and sales aspects. Having the chance to join the artist co-op has been a positive investment for me in getting the book exposed beyond the Internet.
R: Do you experience dry spells? You write in a rhyming style…I read the five most essential elements of a poem are: creating imagery, rhythm, sound, density and line.
S: No, there is never a dry spell. God pours into my spirit every day. There is so much to write about. Just last week, I wrote a poem titled, "My Poetry." When I saved it, I noticed I had written one with the same title in 2019. After looking over both, each had a totally different message. Anything can inspire me. Words start running like a broken water line. I have never studied the various styles of poetry but these essential elements I find are all great ingredients to bring out a poet's thoughts.
R: What is next?
S: One project is a folder with some unfinished poems I never completed during the late '70s. That will be very challenging, yet it will be interesting to read my thoughts from back then. I started creating a calendar with a poem for every month. I hope I will have opportunities to return to Cross High School and support the JROTC program with mentoring of students with my poetry. I would love to do some poetry readings at area libraries. My publisher has solicited me to be part of her next children's book project.
More Information
https://www.soulofapoet.gallery/ Facebook: https://www.facebook.com/profile.php?id=100033341630440