You're seeing the Post and Courier's weekly and breaking storm newsletter, Hurricane Wire. We walk you through what's brewing in the Atlantic, what the experts are saying this season, some history from past storms and even provide special maps and data visualizations to help you make sense of it all. Sign up here.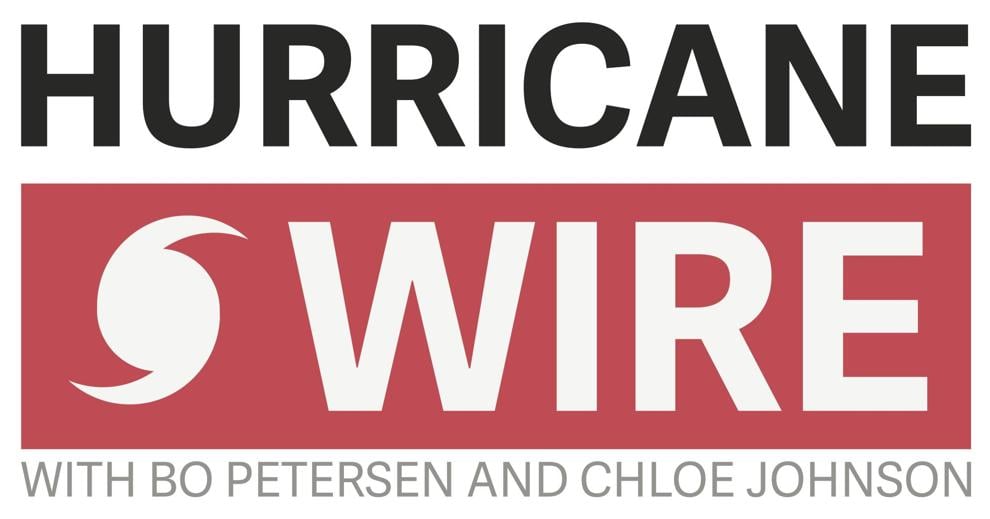 Why October doesn't put us in the clear
OK, here's where we are: The threat of a hurricane making landfall in South Carolina diminishes rapidly through October, but it's far from impossible these first few weeks. Some notable October hurricanes:
Hurricane Matthew rose to Category 5 strength in October 2016 before weakening as it came up the Southeast coast and making landfall near McClellanville on Oct. 4 as a storm with minimal hurricane winds of about 75 mph.

The infamous Hurricane Hazel blasted ashore near the South Carolina-North Carolina border on Oct. 15, 1954 with winds that have been estimated at 150 mph.

Oh, and the hurricane that became Superstorm Sandy — and devastated New Jersey in 2012  made landfall on Oct. 29. The South Carolina coast was under a hurricane warning as it passed by a few days earlier.

In recent years at least 10 October hurricanes or tropical storms have swiped South Carolina coming from offshore or overland across the Southeast. In fact, October is considered to be the busiest month for landfalls in Florida, and a lot of those storms moved inland through the region.

Mostly, though, October storms have brought windy rain to the state and much of the Southeast.
This year has been plenty stormy after a slow start, meeting forecasters' expectations: 13 named storms, 5 becoming hurricanes and 3 becoming powerful destructive hurricanes with winds stronger than 110 mph.
Hurricane Dorian swept by Charleston in early September with 69 mph gusts recorded at the National Weather Service office in North Charleston, some of the strongest in recent years.
Those gusts equaled the blasts from Matthew and were stronger than nearly every other named storm to roll through or past the Lowcountry recently, overpowered only by Hurricane Hugo in 1989, which blew 98 mph gusts at the office.
Map: Where exactly do storms form in October?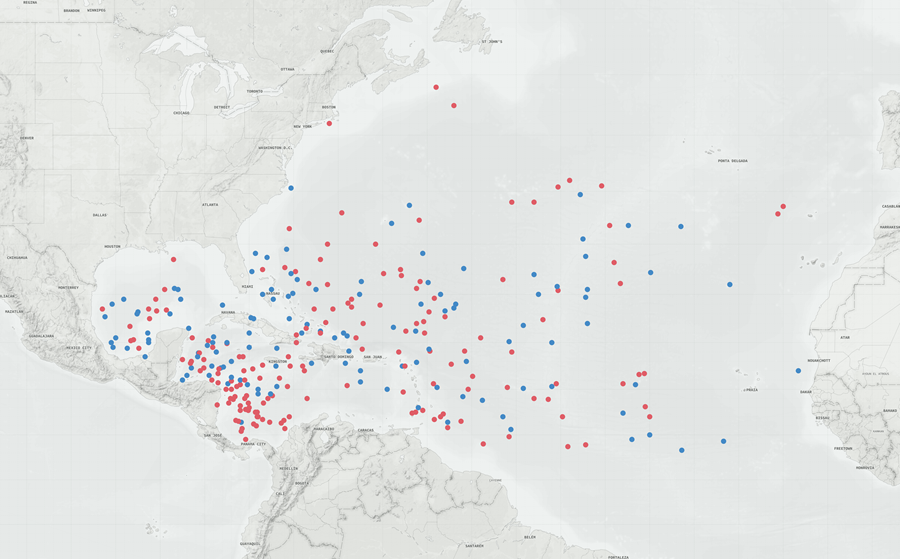 Where in the Atlantic should you be watching this month? Historically, storms that form this month that grow into hurricanes (red) or tropical storms (blue) have popped up in the western Caribbean and the Gulf of Mexico, according to N.O.A.A.'s HURDAT database. (Bryan Brussee/Staff)
Conditions: Continue to be a dice shaker for storms. The National Hurricane Center on Tuesday was watching two developing storms, but one had fallen apart by Wednesday. The other, in the western Caribbean Sea, wasn't expected to turn tropical. Meanwhile, monsoon storms are still rolling off Africa, but have washed out in the wake of powerful and massive Hurricane Lorenzo. 
Computer models: Suggest a monsoon storm coming off Africa on Friday could become the next tropical storm or hurricane in the Atlantic.
Outlook: The benchmark forecasting institution Tropical Meteorology Project says wind shifts make it likely for more tropical storms or hurricanes to form in the next two weeks. The primary threat will be shifting west from the eastern and central tropical Atlantic to the western Atlantic.
A tropical disturbance off the western tip of Cuba has a 1 in 5 chance of developing into a tropical cyclone in the next 5 days. Data provided by N.O.A.A. (Bryan Brussee/Staff)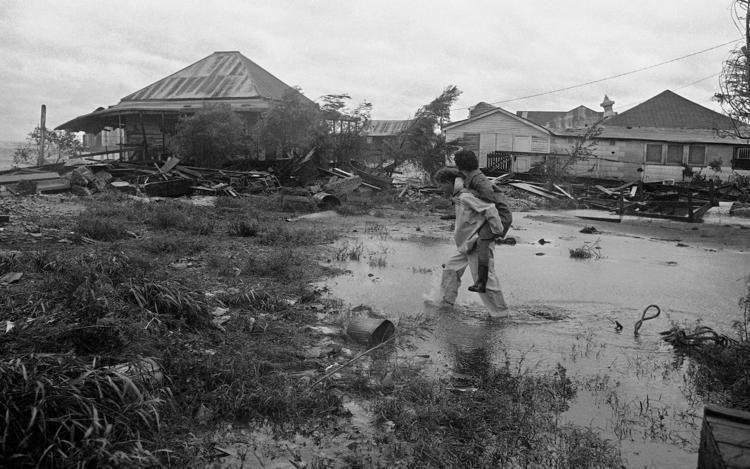 A powerful Hurricane Hilda menaced the Louisiana coast, spawning tornadoes and leaving costly damage and dozens dead in October 1964. A man carries his wife from their home near Lake Pontchartrain in New Orleans. File/AP
Your questions, answered
Have a question about how hurricanes work, how we cover them or any other storm-related inquiry? Reply to this email and we may feature your question in an upcoming newsletter!