You're seeing the Post and Courier's twice weekly business newsletter. Get all the openings, closings, and the business stories that are shaping Charleston and South Carolina here.
---
Good afternoon. The Labor Day weekend is so close — you can make it! Whether you have travel plans or are spending the holiday at home, I'm sure you're watching Hurricane Dorian's path closely. We are, too. Check our Hurricane Wire section for the most up-to-date information on the storm.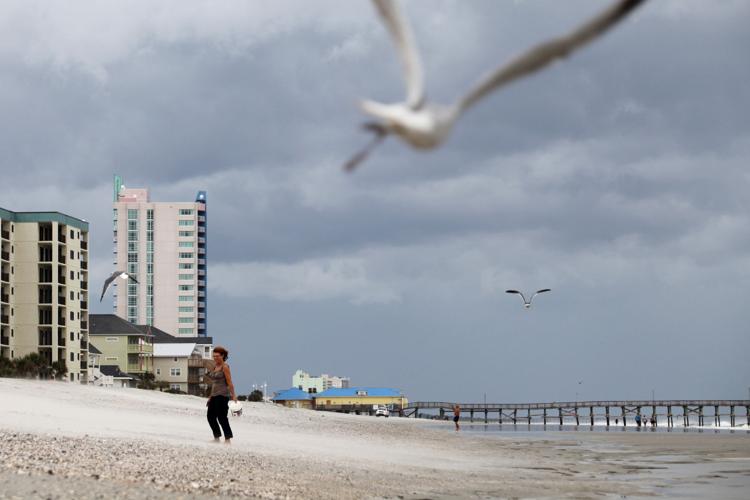 THE ONE TO WATCH: 
 How hurricanes cost SC tourism millions
As people are prepping for Labor Day getaways, the Southeast is also bracing for Hurricane Dorian, which is likely to make landfall in Florida this weekend.
Though South Carolina has largely been removed from the storm's expected path, the timing of a shift in winds Friday will decide that for sure. 
Just as the storms themselves are unpredictable, it's difficult to determine just how much economic impact they will have, especially on the travel industry.
Tourism is sometimes referred to as "the invisible industry," said Rich Harrill, the director of the International Tourism Research Institute at the University of South Carolina. That's because it has such a wide economic reach: hotel stays, gas, ticket sales, dining and retail sales are all touched by travelers.
An estimated 1.13 million North Carolina residents and more than 502,600 South Carolinians are expected to travel over the Labor Day weekend, a 3% increase over last year, according to estimates from AAA Carolinas. 
AAA officials said this week that, despite the storm, travelers will likely see the lowest Labor Day weekend gas prices in three years. Today, gas is averaging around $2.58 per gallon nationally and $2.23 in South Carolina. 
Myrtle Beach, Charleston and Williamsburg, VA are expected to be the most popular driving destinations for Carolinians. 
The Palmetto State is well acquainted with the impact hurricanes can have on the tourism economy, particularly on the coast. 
September occupancy figures have been dampened in Charleston due to severe weather over the last several years. Last year, when a mandatory evacuation order took effect, room nights sold dropped almost 22 percent compared to the previous month. The year before, when Irma hit Charleston as a tropical storm, that drop was about 20 percent.
Over the past four years, hurricanes and flooding have set direct tourism spending in the state back by about $321 million, according to the S.C. Department of Parks, Recreation and Tourism. Hurricane Florence, which caused flooding in the days following the storm but didn't directly hit the state, caused the biggest loss of the major storms, at an estimated $117 million.
That figure could be even higher, too. The Office of Tourism Analysis at the College of Charleston projected that the loss of visitor spending from Florence in the Charleston region alone was $111.3 million, or about $15.9 million a day over seven days. 
According to a survey commissioned by the SCPRT of known travelers in every state east of the Mississippi River, 80% believed that South Carolina had been directly hit by Florence, and 73% thought the storm reduced the availability of the state's beaches. 
In response, the state allocated $1 million this year specifically to market the state's coastal destinations in the fall. For example, some of those funds are supporting a new travel marketing partnership with Hootie and Blowfish and Visit Myrtle Beach. 
---
Want to receive this newsletter in your inbox every Monday and Thursday? Sign up for free.
---
OPENINGS AND CLOSINGS:
OTHER STUFF YOU SHOULD KNOW: 
SOUND SMART AT WORK: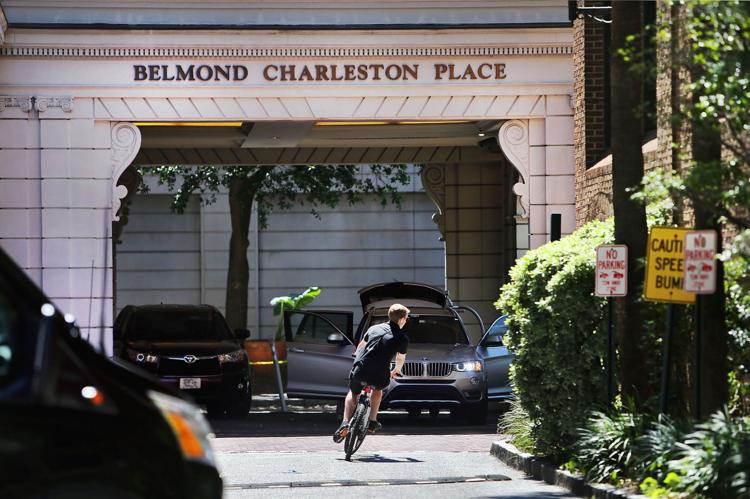 "Hey boss, did you know only four Charleston hotels will qualify as 'full service' under the new rules from the city's hotel task force?"
Two of them — the Francis Marion Hotel and Belmond Charleston Place — are already operating. The others are lodgings planned on Meeting St. that have city approval but are not under construction. Under the new rules, to be "full service," a hotel has to have at least 20,000 square feet of meeting space. 
HIRES AND PROMOTIONS:
The CEO of the Medical University of South Carolina Foundation is now Stuart G. Ames. He has 26 years of experience in finance and was previously a founder and partner at King Pine Investments. 
Steve Warner joined Clemson University's Office of Corporate Partnerships and Strategic Initiatives as an assistant vice president, based in North Charleston. Warner had been vice president of global competitiveness at the Charleston Regional Development Alliance. 
Lauren Mayer joined Lou Hammond Group as a senior account supervisor. She was a public relations supervisor with Brownstein Group. 
Do you want this newsletter delivered to your inbox? Subscribe here.
Craving more? Check out all of the Post and Courier's newsletters here.