Hurricane Zeta, a cyclone that landed on the northern Gulf Coast as a Category 2 storm Wednesday, marked the record-tying blow for the most storms in a hurricane season at 28. 
It left millions without electricity and at least three dead as it sped inland into Appalachia. In South Carolina's Upstate, it left about 120,000 without power and spurred flash flood warnings. 
It's an exceptional storm in an exceptional year, and the latest in a barrage that has hammered the Gulf and Louisiana in particular.
Only two storms since 1850 have come close to being this far west in the Gulf this late in the year, Houston-based meteorologist Matt Lanza tweeted. 
Correct me if I am wrong, but it appears Zeta is now the strongest storm on record this far west in the Gulf this late in the season. https://t.co/x43PzdgD1b

— Matt Lanza (@mattlanza) October 28, 2020
It also was the 11th landfall on the continental United States in 2020; the previous record was nine.
The original Zeta in 2005 arrived far later in the year. In many ways, that was a weirder storm. 
That cyclone, which peaked at tropical storm strength, first spun up on Dec. 30 of that year. It formed in the central Atlantic and went through a few cycles of weakening and re-strengthening before converting into a remnant low on Jan. 6, 2006.
It is one of two storms ever known to span two calendar years; Alice, in 1954, formed on Dec. 30 and ran into the next month, as well.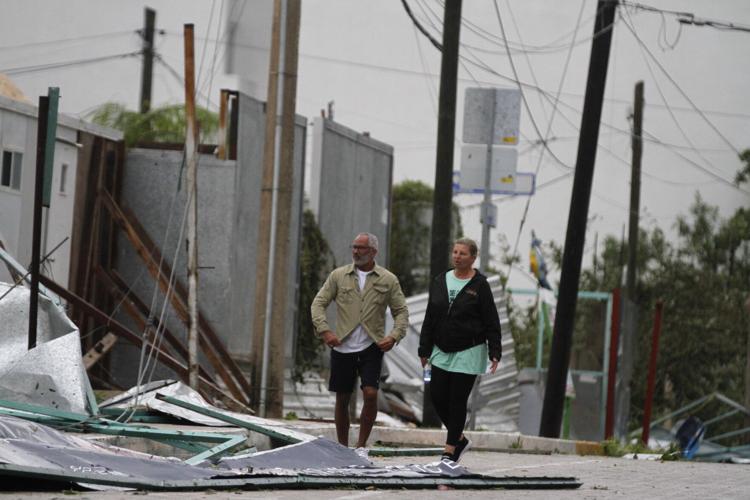 Cary Mock, a University of South Carolina professor who compiles records on historical hurricanes through ship logs and other documents, said such a storm would be challenging to catch in any time predating modern weather equipment.  
"It's extremely unusual. Such storms probably (are) only detectable in the satellite era of around 1980 and later," he said.
He said he's found evidence of several November storms but only one other in December, which wreaked havoc around Barbados in 1822.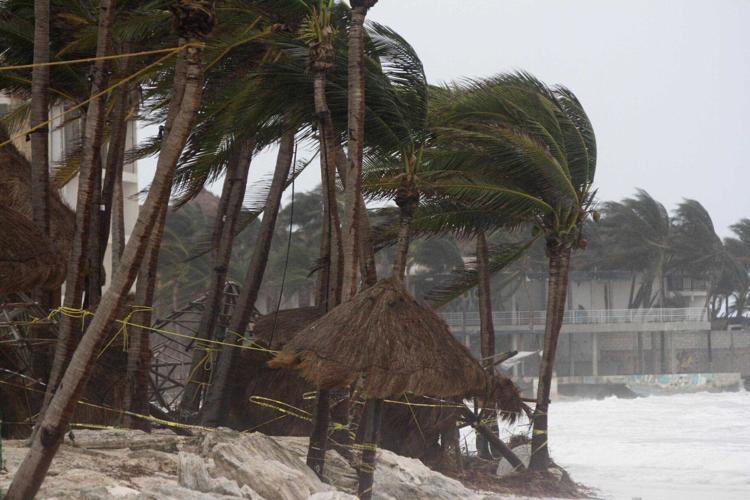 The official end of hurricane season is Nov. 30, but storms have popped up in every month outside of the season. 
So far, 2020 ties only 2005 for the total number of cyclones that have spun up in the Atlantic. But this year's Zeta arrived two months before the one in 2005, leaving plenty of time for an anomalous season to run up the score even further. 
And while the Zeta of 15 years ago was a "fish storm" that stayed well clear of land, this year's version offered only more danger to a weary Gulf Coast.