You're seeing the Post and Courier's weekly and breaking storm newsletter, Hurricane Wire. We walk you through what's brewing in the Atlantic, what the experts are saying this season, some history from past storms and even provide special maps and data visualizations to help you make sense of it all. Sign up here.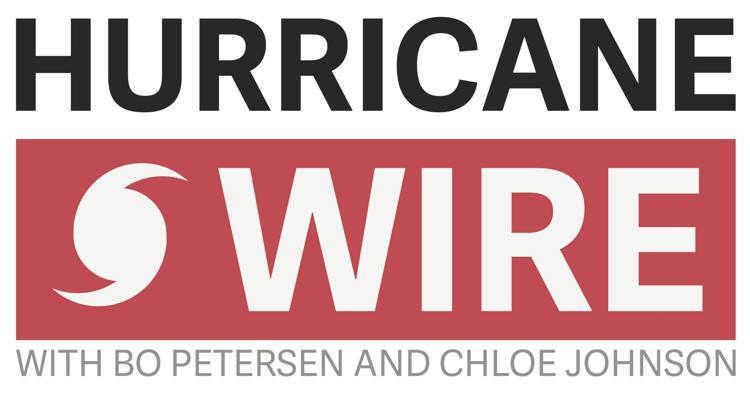 The seas offshore are a mess of winds and temperatures primed to produce a storm — or just as primed to knock one down.
That's what happened to a storm last week that appeared on its way to becoming a Cape Verde monster. It hit a rush of unfavorable winds and fell apart.
Only one hurricane (Barry) and one sub-tropical storm (Andrea) have formed so far. The Atlantic is eerily quiet. But on Thursday, the National Oceanic and Atmospheric Administration called for more storms than it had previously predicted in May.
Forecasters are predicting 5 to 9 hurricanes, with 2 to 4 of them becoming devastatingly powerful.Overall, they envision anywhere from 10 to 17 total named storms.
The season will be more active than what is considered normal, NOAA said.
How?
The seas are becoming as hot as they will be all year — and that could boil up some trouble.
The mid-season predictions last August called for a quieter year, with a lot of the same climate conditions in place. Then came Hurricane Florence. Then Hurricane Michael. Florence caused $607 million in damage in South Carolina alone. All in all, 16 storms formed last year, and eight became hurricanes.
"The probability for major hurricanes making landfall along the United States coastline and in the Caribbean remains near its long-term average," the Tropical Meteorology team observed earlier this month.
What's brewing?
Conditions: See above. Saharan dust winds, vertical shearing winds, pockets of dry air, pockets of hot seas — a weird mix of pro-storm and no-storm stuff is circulating the Atlantic basin right now. Feeling lucky?
Computer models: On Thursday, models were showing nothing, and not predicting any development for at least the next week. On Monday, the National Hurricane Center tweeted an unusual mid-season observation that a quiet week was expected.
Outlook: We're moving into the August-September weeks when hurricanes — especially the most powerful ones — are most likely to form in the heating seas.
What we're talking about
Graphic: Warmer seas mean more storms
A few weeks ago, we reported that the number of days a "major" or potentially devastating hurricane will affect South Carolina is expected to double in the next 60 to 100 years. That was based off a number of changing climate factors, among them warming sea temperatures. But exactly how many more hurricanes could a fraction change in sea temperature spell?
Each .1°C increase in Atlantic surface temperature could bring about one additional hurricane or tropical storm, an analysis of temperature trends and historical storm data shows. The trend since 1980 shows Northern Hemisphere seas warming .2°C every decade. That means South Carolina's hurricane season could gain an additional storm for every five years that this trend holds.
Hurricanes in history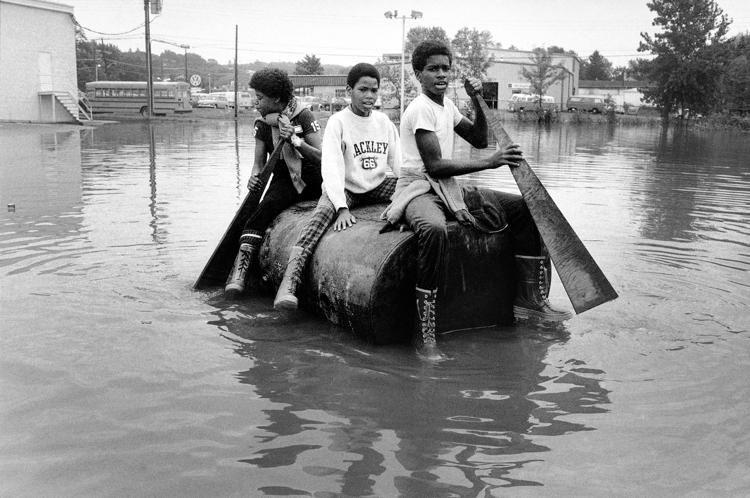 Youths make use of a floating oil fuel tank in Elmsford, N.Y., in the flooding from Hurricane Belle on August 10, 1976. Belle brushed North Carolina's Outer Banks before making landfall on Long Island, N.Y. File/Ron Frehm/AP
Your questions, answered
Have a question about how hurricanes work, how we cover them or any other storm-related questions? Email bopete@postandcourier.com and cjohnson@postandcourier.com and we may feature your question in an upcoming newsletter.